Green Park resident receives citation from Board of Police Commissioners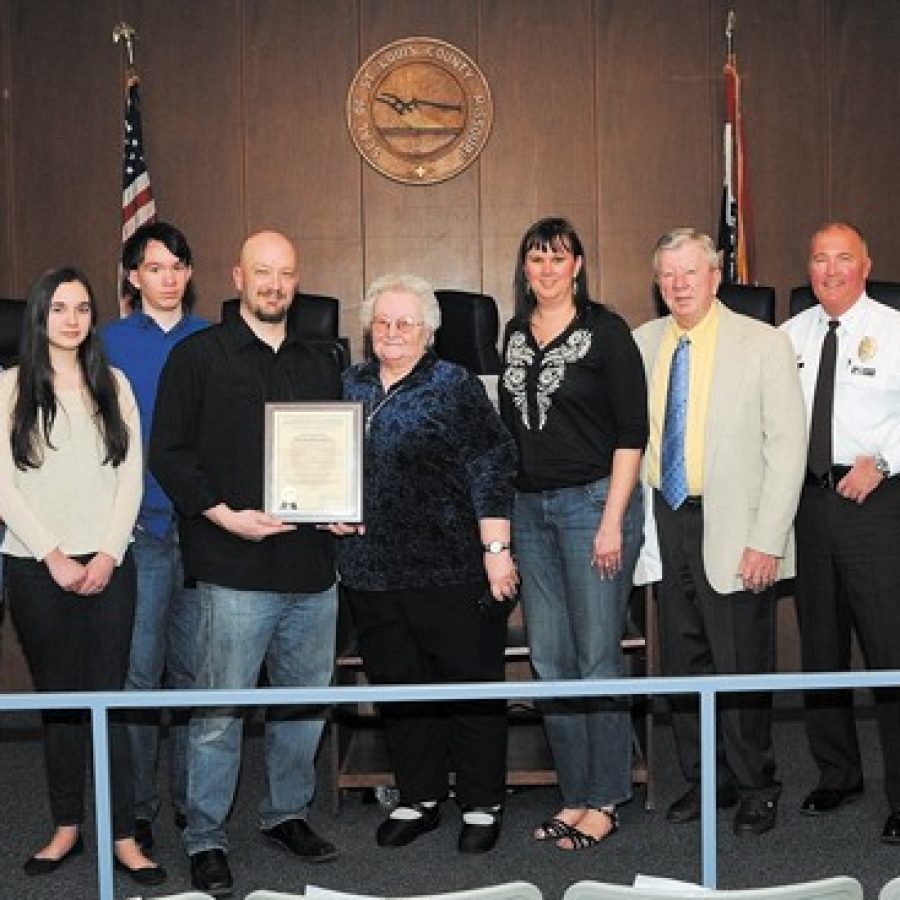 A Green Park resident recently was honored by the county Board of Police Commissioners.
Ronald Kramer was presented with the Citizen Service Citation for his efforts to thwart a burglary at his residence that led to the arrest of a man who was charged with felony stealing.
On Sept. 23, Kramer arrived home to find an unfamiliar vehicle parked in his driveway, according to police.
At that time, he parked his vehicle behind the unfamiliar vehicle and saw a man in his carport attempting to steal two lawnmowers and a snow blower, police said.
Kramer confronted the suspect and detained him until county police officers arrived on the scene.
Police said the man had been committing similar larcenies throughout the Affton Southwest Precinct for several weeks.
Kramer's bravery that day helped officers identify the suspect, who was responsible for more than 15 larcenies involving close to $7,000 worth of property, police said.
As a result, warrants were issued on the suspect for five counts of felony stealing.
Kramer's decision to take immediate action resulted in a successful conclusion to this investigation, according to police.