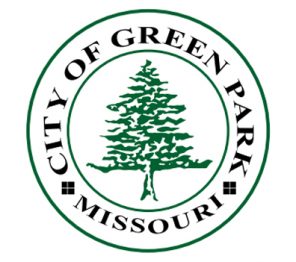 A special meeting was held May 5 by the Green Park Board of Aldermen to address policing in the city and the potential to increase contracted police coverage.
The meeting was called for by Ward 1 Alderman Carol Hamilton, who reasoned that with shortages in the St. Louis County Police Department — where Green Park contracts its two officers from — the officers were having to leave Green Park more often than usual to help other county officers elsewhere. Her concerns were exasperated recently by reports of theft and larceny in the Green Park.
"Doubling up to protect each other, I get it, but the fact that they're short, maybe that's why these things occur," Hamilton said.
Green Park added its second officer in 2017 and has the ability to add a third, although aldermen and police in attendance weren't sure another officer would have much of an effect on the city. 
According to officer Eric Tripp, police have recently reworked hours in the city to remove shift overlaps between the two officers, giving the city a full 16 hours a day with an officer.
"I don't know if we would have any way to quantify if that's had any effect in such a short period of time, but it is one of the steps that has been taken to hopefully get you a little better coverage without changing anything too drastic," Tripp said.
Tripp said the city could rework its police hours to cover weekends or nights however it wants but the city's two dedicated officers might have to be switched out for officers that fit the new hours. 
Ward 2 Alderman Ron Slattery has made efforts recently to reestablish a working neighborhood watch, which the board felt was probably the most efficient way to keep an eye out for crime. The city hosted a neighborhood watch meeting at city hall May 9 and there are two more scheduled for Aug. 8 and Nov. 14.
The city's dedicated officers, Sanda Cosic and Jeremy Hake, have been working on a project related to the neighborhood watch that could solve some of the city's theft issues. The pair have been working with local businesses to put together a "business watch" that could share information using emails and cameras.
"They literally have gone door-to-door trying to put together an email chain and push this out to all the businesses so they can … share intelligence," Tripp said.
He said a meeting between the police and businesses is in the works within the next month or so to make sure the businesses know what the police need and the usefulness of a business watch. 
The idea of installing Flock security cameras throughout the city, with business agreeing to pay the cost of around $2,500 per camera was also discussed. The cameras can identify vehicle types, colors, license plates and other factors and compile them into a database for police, allowing them to quickly research cars potentially related to a crime. 
Fenton utilizes the cameras throughout its city and Ward 3 Alderman Joe Monteleone said the mayor of Fenton is pleased with the results in shopping areas.
The board reaffirmed its intent to pursue the cameras for businesses at a May 16 meeting. Tripp said police have compiled a list of 112 businesses in the city who could be met with.
"Let's meet with (the businesses) and rather than us volunteering to buy it, let their associations do it," Mayor Tim Thuston said.