Green Park Board of Aldermen approve $44K changes to 2022 street project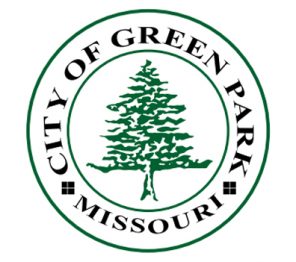 Two changes to the 2022 Green Park street project were approved by the Board of Aldermen Sept. 19.
The project was approved in July and includes the repavement of the Lindbergh Business Court and its sidewalks through RV Wagner, a concrete contractor based out of Green Park.
 The project was originally approved at $1,235,105.
City Engineer Derrick Madej explained the two changes to the board. The first is a change order to adjust for concrete thickness. 
"When we opened up the pavement, we found out there was 10 inches of pavement, rather than seven or eight. Our contract calls for 6 inches of concrete," Madej said.
The change requires a $5,000 increase to the price of the project to "increase the depth of concrete on the driveway aprons for businesses from 6 inches to 7 inches, to reflect more closely what currently exists along the corridor" City Administrator James Mello stated.
The other change to the contract was due to a mistake on Wagner's part. Madej said while reviewing sidewalk prices, Wagner realized the bid for driveway aprons was set for $17 a square yard — the price was meant to be per square foot.
"Financially, he would lose money trying to pour driveway aprons at $17 a square yard. Rick Wagner stands up for his mistake, he will pour it at that amount if the city wants to enforce the contract," Madej said. "He asks that the city reconsider and he pour it at sidewalk price, which is roughly $10 a square foot. At that price he will probably break even and that's what he's trying to do."
The change would add about $39,000 to the cost of the project.
The board unanimously approved both changes to the contract.