Gralike, Stegman vie for MFPD board seat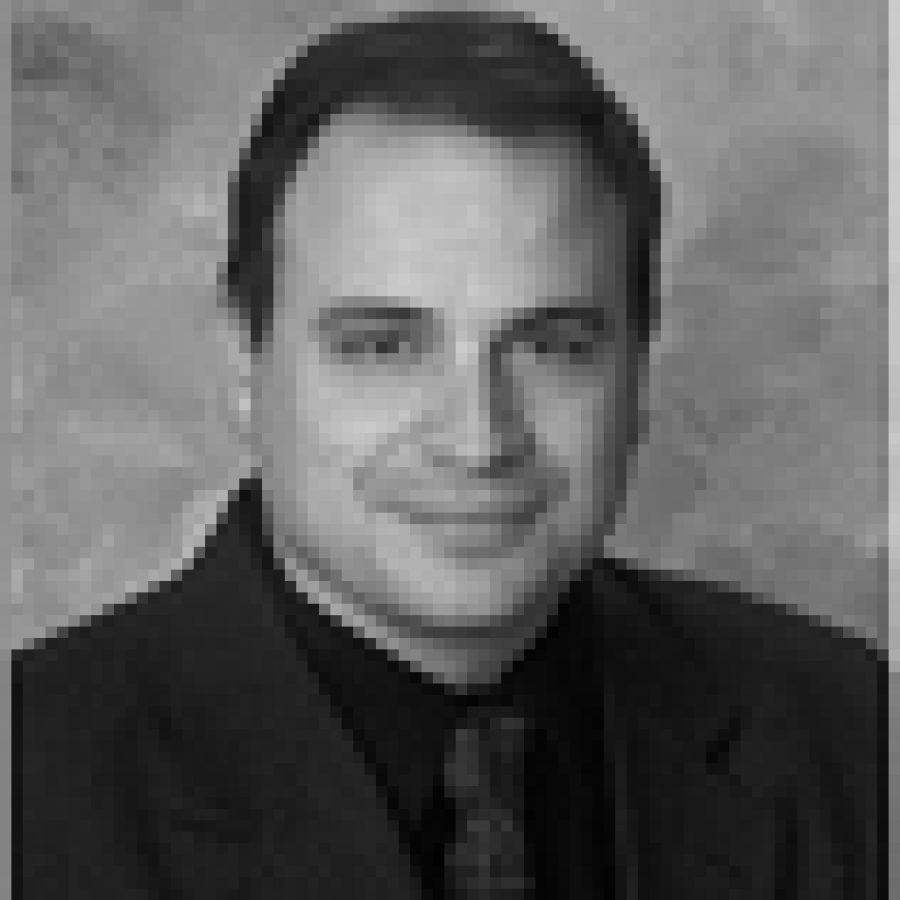 Staff Report
David Gralike and Bonnie Stegman are vying for a four-year seat on the Mehlville Fire Protection District Board of Directors in the April 5 election.
Gralike, the current board secretary, was appointed in August 2003 to fill a vacancy created by the death of former Chief Joe Gaterman, who was elected in April 2003.
The winner of the April 5 election will serve the remaining four years of Gater-man's term.
Asked to identify the most important issue in the race, the candidates gave these written responses to a Call questionnaire:
• "Fulfilling the FACTS (Fire District Advisory Committee for Tomorrow's Emer-gency Services) committee's recommendations," Gralike said.
• "To restore responsibility of the board to MFPD taxpayers by restoring cut services and by being fiscally responsible. We need to put an end to wasteful spending and evaluate staffing and services. We should look for ways to work with neighboring districts to provide needed services to all citizens," Stegman said.
Gralike, 40, 311 Bluff View Circle Drive, is vice president of operations for the Guarantee Electrical Co. He is married to Michelle Gralike.
Gralike, who served six years on the Mehlville Board of Education is seeking election because "my wife and I are lifelong residents of the Mehlville Fire Protection District, as well as our immediate and extended families. I have a vested interest in the community's life-safety services. In addition, I was very involved with FACTS committee and I desire to see the committee's recommendations come to fruition.
Stegman, 51, 6039 Cardinal Creek Drive, is a registered nurse and director of the Emergency Department at Des Peres Hospital. She is married to John Stegman.
Stegman, who twice has run unsuccessfully for the fire district board, said she is seeking election "to represent the taxpayers and ensure that services are restored."
The candidates gave the following responses to a Call questionnaire:
Voters recently approved a 33-cent tax-rate increase for the district. Should the entire 33 cents be levied immediately or should the amount of the tax rate hike be phased in gradually?
Gralike said, "We are obligated to fulfill the FACTS plan. I would favor phasing in the additional funding, but only if we could accomplish the FACTS plan while doing so."
Stegman said, "I think the entire tax levy should be rolled back. We need to look at other means, such as cutting wasteful spend-ing, to provide the services cut by the current board."
In your opinion, has the Board of Directors complied with the Sunshine Law? What will you do as a board member to assure compliance with Sunshine Law?
Gralike said, "It is not a matter of opinion, but a matter of fact, that the Board of Directors has complied with the Sunshine Law during my tenure. I am proud to be known as a Sunshine Law activist, I have requested the Missouri attorney general to give opinion in regard to the Sunshine Law and my request was one of few that had merit to become a published AG opinion. Subsequent to my AG opinion, the Legislature strengthened the Sunshine Law alleviating my concerns. As I proved as a school board member, if the integrity of the Sunshine Law is even remotely questioned, I will refuse to participate in the meeting. To assure compliance with the Sunshine Law, one must be familiar and experienced with the law's required procedures — I fulfill that criteria."
Stegman responded, "It seems to me that the board spent more time in closed session than open. I will strictly adhere to the Sunshine Law."
Do you agree with the direction the district is moving under the leadership of Chief Ray Haddock?
Gralike said, "It is not the chief's decision to decide the district's direction. It is the board's responsibility to decide which direction the district will go. Now that the direction has been definitively established with the assistance of the FACTS committee, the chief will either drive us there or become a passenger — but we're going to get there. Which seat Mr. Haddock will arrive in will be decided by his performance."
Stegman said, "Unfortunately, during Chief Haddock's tenure it seems there was little planning and responsibility to the com-munity."
Should employees be paid overtime for performing public education duties such as CPR classes, first-aid classes, etc.?
Gralike said, "I don't think that it is wise to lump all of the public education duties together and decide if they merit overtime requirements. Each duty should be reviewed individually and determined if additional compensation is required. For example, if a CPR class is being taught by on-duty employees and they receive an emergency call, the classroom of community students would be left without instructors until they returned from their call — that might be 10 minutes or that might be 10 hours. Obviously it is not feasible to teach such a class with on-duty employees and if they're not on duty the only other option is to not compensate them for their time educating the public.
"However, a program such as car-seat checks and installation could be performed by on-duty employees. Any parent that desires an expert review of their car-seat installation should be able to stop by any firehouse and request that inspection. If that particular firehouse receives a call during that 20-minute car-seat check, the parent could be diverted to another firehouse. In short, some of the programs merit additional compensation and others do not," Gralike added.
Stegman said, "No. Other districts do these classes for the community while on duty. There are ways to ensure that staff is available without incurring overtime pay." Did you participate in the Fire Advisory Committee for Tomorrow's Emergency Services?
Gralike said, "Yes, I attended all of the FACTS meetings. In addition, I attended all of the FACTS facilitating committee meetings with co-chairs Dave Sinclair, Bill Cocos, Judy Wideman and Gail Chatfield."
Stegman said, "Yes. I attended most of the sessions and was disappointed by the way everything was predetermined from the outset. Options were provided that resulted in the goal of a tax increase. This was a PR program to promote a tax increase and make it look like it came from the community."
Do you favor the district's existing ambulance billing policy? Are changes needed?
Gralike said, "I favor the policy because there is no out-of-pocket expense for district residents."
Stegman said, "Yes. This is a source of income that can help decrease the need for tax increases. No changes are needed at present. Citizens pay for this in their insurance premiums so there is no cost to taxpayers. This also gets revenue from people outside the district that use the services."
Should the district continue to transfer revenue from the general fund to the pension fund?
Gralike said, "With the pension fund growth not performing to assumptions, the fund transfer is necessary. Hopefully, the market will improve and our investments will produce enough revenue to cover the pension fund requirements and pay back the other funds. If the market does not improve, we will have to adjust our plan so that the pension fund becomes self-sufficient."
Stegman said, "No. The pension should re-main in the budgeted amount so that funds aren't diverted."
Does the potential exist for a conflict of interest for district employees who are in-volved in making decisions that affect family members?
Gralike said, "Yes, it is our job to make sure that it does not occur."
Stegman said, "Yes. Most businesses do not allow family members in the same de-partment for this very reason."
In light of the increasing cost of health insurance, should district employees be re-quired to share some of the cost? Should employees pay for dependent coverage?
Gralike said, "Hopefully the cost of health insurance has leveled off and we won't see the 20 percent yearly increases like we seen in the last couple of years. If it would not have leveled off I don't believe that we could have continued the full coverage benefit. The full coverage benefit is in keeping with surrounding districts. I would not favor employees sharing the health-cost burden if it encouraged employees to seek employment in districts with better benefits."
Stegman said, "Yes. Most public services and private businesses require the employee to share the costs of insurance. This en-ables better coverage for the participant with lower cost to the district."
If additional revenue is needed to properly fund the district's pension fund, should this revenue come from employees?
Gralike said, "In a sense it has. The under-performance of the pension investments contributed to the district's budget constraints. As a result of the budget constraints, the district employees have not received a yearly compensation increase for two years."
Stegman said, "Yes. This will ensure we are operating responsibly with taxpayer money. Again, most businesses operate this way."