By Katie Parkins
Columbia Missourian
JEFFERSON CITY — An effort to change the date for Missourians to vote on right-to-work legislation won initial approval from a House committee last week.
The resolution would move the vote from the November general election to the August primary.
"Every day that goes by that our economic developers in this state cannot advertise Missouri as a right-to-work state prevents us from being able to take advantage of the right-to-work benefits," said Ray McCarty with Associated Industries of Missouri, a business-lobbying group, during an April 24 hearing of the House Economic Development Committee.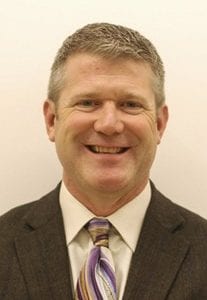 Those against right-to-work legislation and the date change fear voter turnout will be lower in the August primaries than the November general election, as it has historically been in the last decade.
Right-to-work legislation bans labor unions from making membership fees mandatory. Those pushing for this legislation say that doing away with mandatory fees would lead to job growth and would make Missouri more attractive to businesses. But organized labor groups say the fees are used to negotiate for better wages and benefits such as health care and pensions.
"I think an issue this big needs to be voted on by as many people as we possibly can in our state," said Rep. Doug Beck, D-Affton, who favors leaving the issue on the November ballot.
Rep. Holly Rehder, R-Sikeston, countered with: "I think they voted on that when (Gov. Eric) Greitens ran with that being part of his platform."
Some Democrats have also argued that one of the motives to move the election is to separate it from the U.S. Senate race. It is expected that unions will work to get their members to the polls for the "right-to-work" vote, and that could also benefit incumbent U.S. Sen. Claire McCaskill, D-Kirkwood, whose race is on the November ballot.
Beck emphasized that Missourians supported a petition with language stating the vote would take place on Nov. 6.
In what the Affton lawmaker called the "fine-print area," a clause stated this would occur "unless the General Assembly decides to move it," he said.