Good mix of returning varsity players will bolster Flyers football team in '11
Football Flyers set to tackle Lafayette on Friday at home.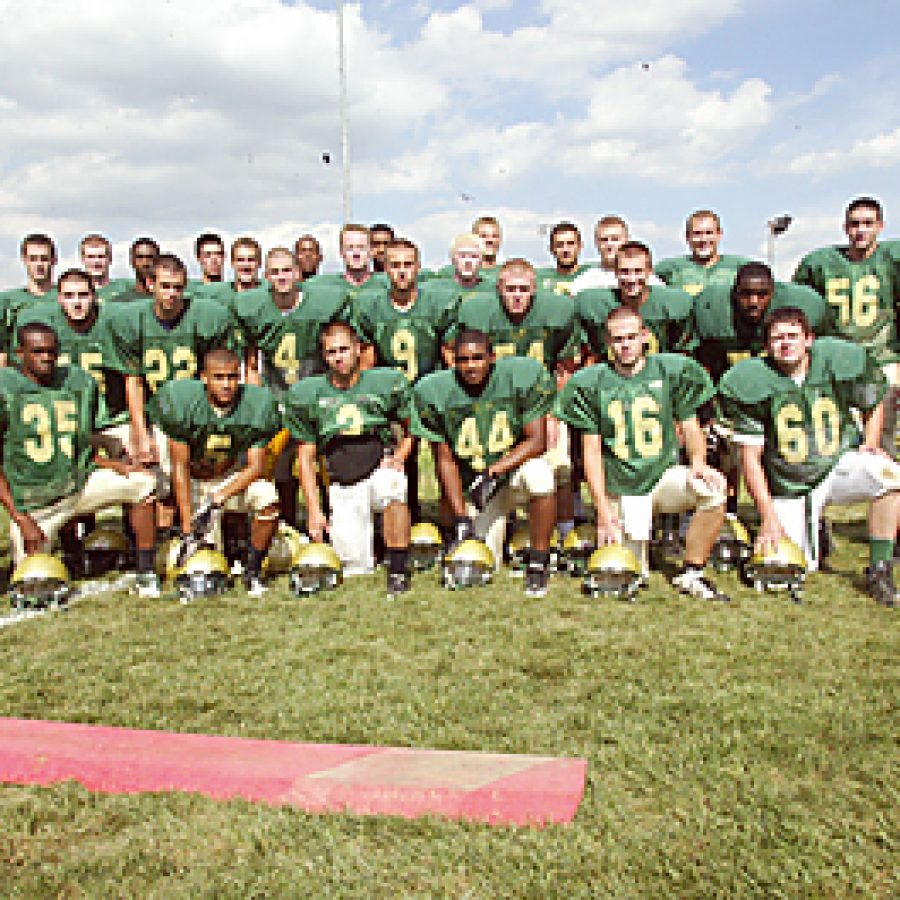 A good mix of returning varsity players from last year's winning season will help pave the way for the Lindbergh High School football team to continue its reign as a top performer in the Suburban West Conference.
Though it may have been a bittersweet ending to the 2010 season, losing to De Smet in the quarterfinals after a 9-3 season, Flyers head coach Tom Beauchamp always measures his team's success by the same standard.
"You always expect high. We want to go out and play well … We want to play the best we can. Wherever that leaves us this fall, as long as we're playing good football I'll be happy, win, lose or draw," Beauchamp said.
Led by returning quarterback Peter Simpson, who threw roughly 1,900 yards last season, and running backs Jordan Goodman and Grant Krueger, to name a few key players, the Flyers have about 50 percent of returning varsity players on both offense and defense.
"We are not experience rich, but we're not experience poor," Beauchamp said. "We had a lot of guys that saw some good action last year but weren't necessarily the starters."
With the talent the Flyers have returning on offense and the direction of veteran offensive coordinator Greg Heinemann, who has been with the organization since 2001, Beauchamp is not worried about his offense.
"I put my two cents in and stay out of his way," Beauchamp said of Heinemann. "He's got a very good offensive coaching staff and he takes care of that. I think that's one of the things people don't realize."
Special teams are looking good with kicker Jordan Harmon and snapper Truth Fry returning from last year.
"If we can find a punter, someone who has the ability to kick off really well, then we are sitting pretty good," Beauchamp said.
There is no doubt that this kind of veteran leadership has played a role in the team's early focus.
"We are working real hard. We seem to be somewhat focused. We seem to have a lot of kids who know what's going on and we are not making a lot of silly mistakes," Beauchamp said. "To me, the hardest part as a coach and a coaching staff is to get our kids to come together and gel."
While there may be plenty of optimism in the locker room, the Flyers will have their work cut out for them with a tough schedule ahead.
The Flyers take on conference foe Lafayette at 7 p.m. Friday at home.
"There's not a lot of slouches on the schedule," Beauchamp said. "Each week if you don't play your best, you've got somebody who can knock you off."