Funeral service set today for Robert C. Jones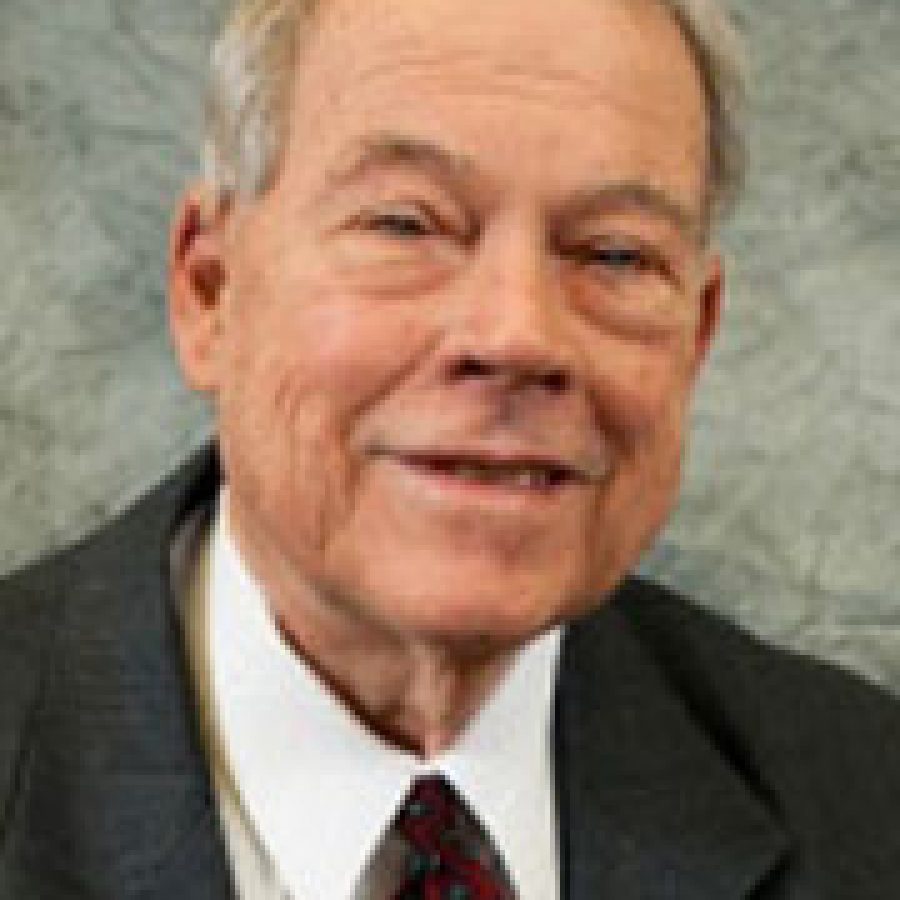 A funeral service is scheduled to take place today — Nov. 10 — for longtime Sunset Hills City Attorney Robert C. "Bob" Jones Jr. who died Saturday, Nov. 5.
The service will begin at noon at Bopp Chapel, 10610 Manchester Road, Kirkwood. Interment will be in Lakewood Park Cemetery. Visitation was scheduled from 4 to 8 p.m. Wednesday.
Mr. Jones had served as city attorney for Sunset Hills since the city's incorporation in 1957. In June 2007, he was honored at a Board of Aldermen meeting for 50 years of service as city attorney and presented with a plaque, watch and portrait by resident artist E.J. Theiss.
At that time, it was estimated that Mr. Jones had at least 3,000 Board of Aldermen meetings during his tenure as city attorney, according to the city's newsletter.
He also served as Municipal Court judge from 1963 to 1965 and mayor from 1965 to 1971 of the city of Ballwin. In addition, he had served as counsel for Jefferson College since 1963.
Mr. Jones received his juris doctorate degree in 1957 from the Washington University School of Law and a bachelor's degree from Washington University.
Survivors include his wife, Susan (nee Simmons); children, Robert E. (Jana) Jones, Thomas C. (Susan) Jones, Jonathan P. Jones, Ariel S. Simmons and Kris S. (Becky) Simmons; and six grandchildren.
The following statement was issued Monday morning by the city of Sunset Hills:
"Robert C. 'Bob' Jones lost his battle with cancer at noon Saturday, Nov. 5, 2011. With his family by his side, he passed from this life and the life of our city.
"In 1957, a young Bob Jones served as legal counsel on the initial incorporation of the city of Sunset Hills. He then served as city attorney for the ensuing 54 years.
"Working with nine mayors, hundreds of aldermen and attending thousands of planning and zoning and aldermanic meetings; Bob's steady hand on the rudder of this once tiny 'ship of state' guided its every course through its growth and development.
"Bob Jones' contributions to our city are immeasurable and his wisdom and history of our city will be forever missed.
"On behalf of all the citizens of Sunset Hills and its staff and employees, may we express our sincerest sympathy to his wife, Susan, all his family, and especially his son Bob, who serves as our city prosecutor. We share in your loss more than you will ever know.
"May God have sympathy on the soul of Bob Jones and may He help guide us as we move forward without him."