The funeral for a North County police officer who died in the line of duty will be held Monday at the Cathedral Basilica, with burial to follow in an Affton cemetery.
North County Police Cooperative officer and South County native Michael Langsdorf, 40, was shot to death Sunday while responding to a call about a bad check at Clay's Wellston Food Market Restaurant in Wellston.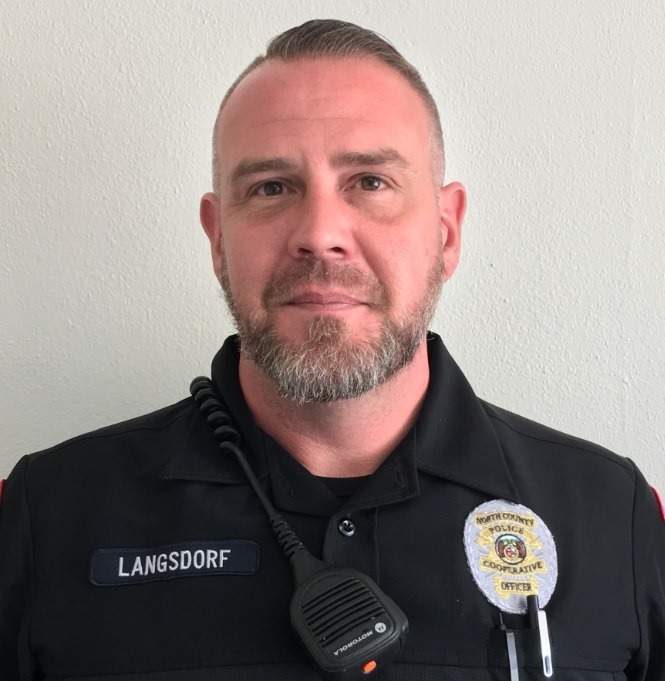 Visitation is set for from noon to 6 p.m. Sunday at Hoffmeister Colonial Mortuary in St. Louis, 6464 Chippewa Street. The funeral is at 10 a.m. Monday at the Cathedral Basilica of St. Louis, followed immediately by interment at Resurrection Cemetery in Affton.
Langsdorf was a 1997 graduate of Mehlville High School. He is survived by a fiancee and two children, who are already being helped by BackStoppers.
His father, Jerry Langsdorf, worked for the Mehlville School District and was principal of Margaret Buerkle Middle School before retiring in 2003.
Langsdorf worked for the St. Louis Metropolitan Police Department for 17 years, before starting with the North County Police Cooperative in April.
Bonette Kymbrelle Meeks, 26, was charged by Prosecuting Attorney Wesley Bell with first-degree murder and a range of other felonies for Langsdorf's death. Meeks remains in custody with no bond allowed.