Friendship Village resident receives French Legion of Honor for World War II service
A South County resident was awarded France's highest distinction, the Legion of Honor, during a ceremony at Friendship Village Feb. 25.
The consul general of France for the Midwest region, Guillaume Lacroix, shown above top left, presented the Legion of Honor medal to Friendship Village resident Darwyn "Tony" Snyder for his participation in the liberation of France during World War II.
Snyder, 95, was a sergeant in the 14th Armored Division ("The Liberators") and took part in the Ardennes-Alsace, Rhineland and Central European campaigns.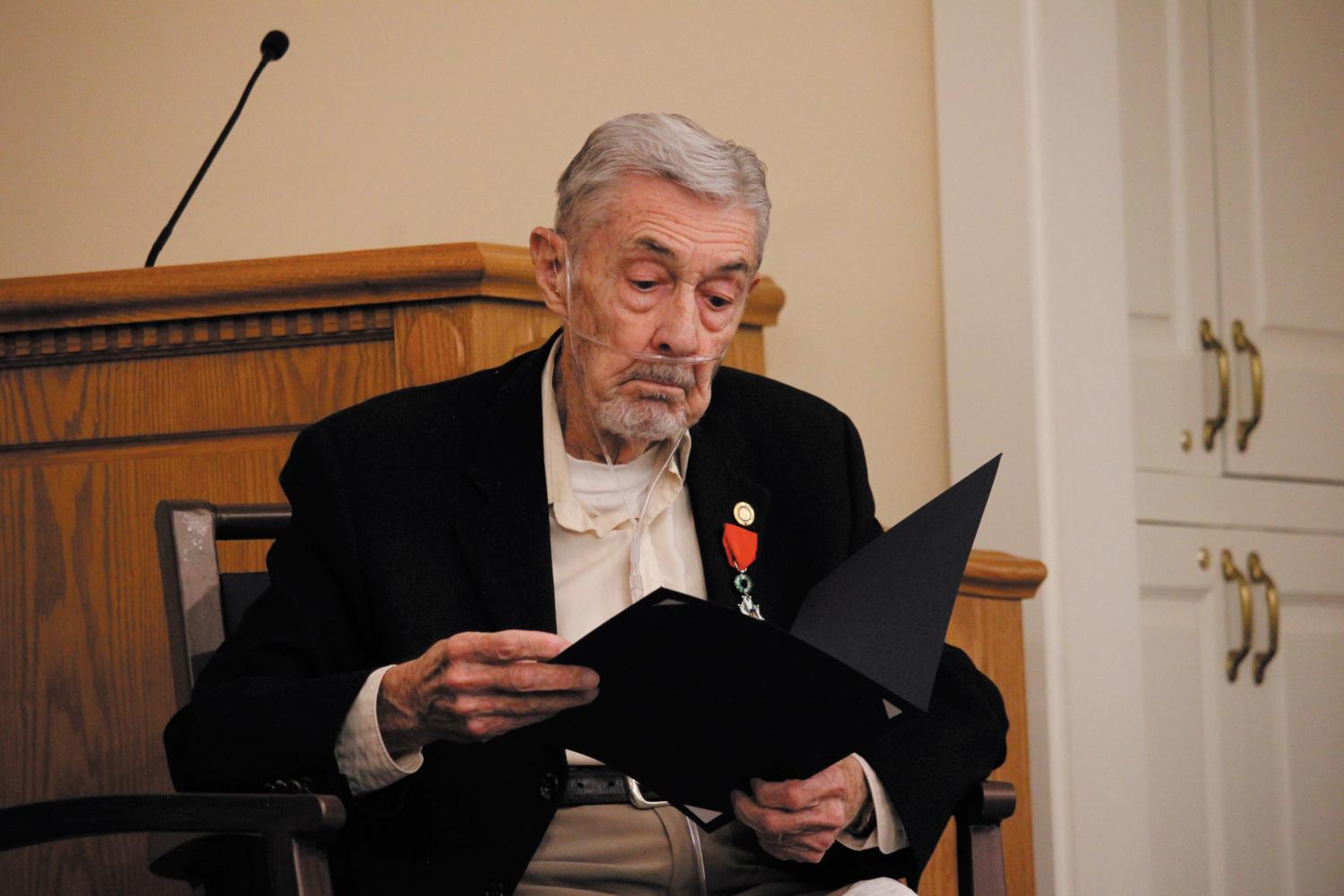 The Legion of Honor is the highest distinction that France awards to French citizens and foreigners who have achieved remarkable deeds for France. Founded by Napoleon Bonaparte in 1892, the National Order of the Legion of Honor recognizes eminent service to the French Republic. Recipients of this honor are named by a decree signed by the president of the Republic.
The honor carries with it the significance of knighthood.
"This is to reward your courage, your selflessness and your participation in the military campaign that changed the destiny of Europe and France forever," said Lacroix when he honored Snyder with the award in front of an audience that included Snyder's wife, children, grandchildren and great-grandchildren. "It is very official, but it comes from the heart. The French people will never forget."
In addition to his honor from France, Snyder was also presented with a proclamation from Sunset Hills Mayor Pat Fribis declaring Feb. 25 as Sergeant Darwyn "Tony" Snyder Day.
District Director Sam Saffa, from U.S. Senator Josh Hawley's office, also spoke on behalf of Hawley, praising Snyder's bravery.