Friendship Village marks completion of $58 million expansion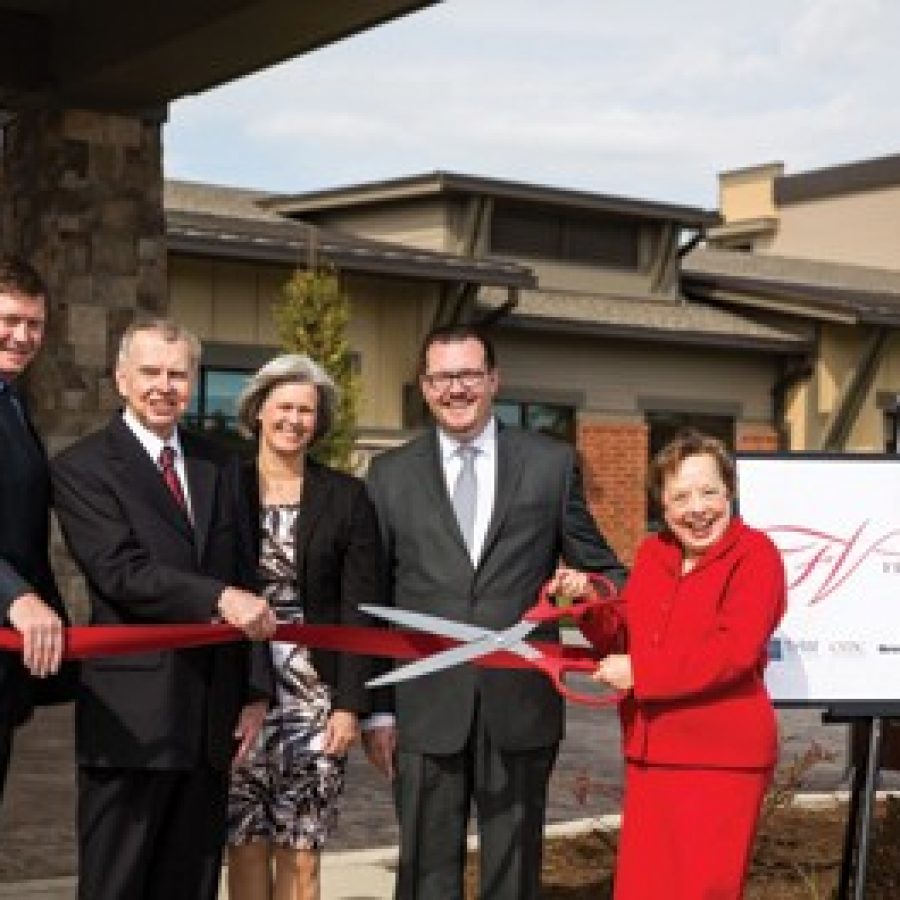 Friendship Village Sunset Hills this week celebrated the successful completion of a $58 million expansion project that includes two independent living buildings with a total of 78 apartment homes, a spacious clubhouse and new main entrance.
Martha Short, right, who with her husband, John, ssecond for left, kicked off the expansion project as the first depositors for residential space, did the honors by cutting the ribbon and officially opening the new buildings.
Through the year and a half of construction, Mike Heselbarth, left, corporate operations director for both Friendship Village Sunset Hills and Chesterfield, worked closely with Lydia Seibert, center, chairwoman of the local board governing both communities, and Brian Cooper, second from right, Sunset Hills executive director, to integrate the additions into the 40-year-old community.