Franz proposes recording of closed sessions
Felton outlines reservations on recording closed sessions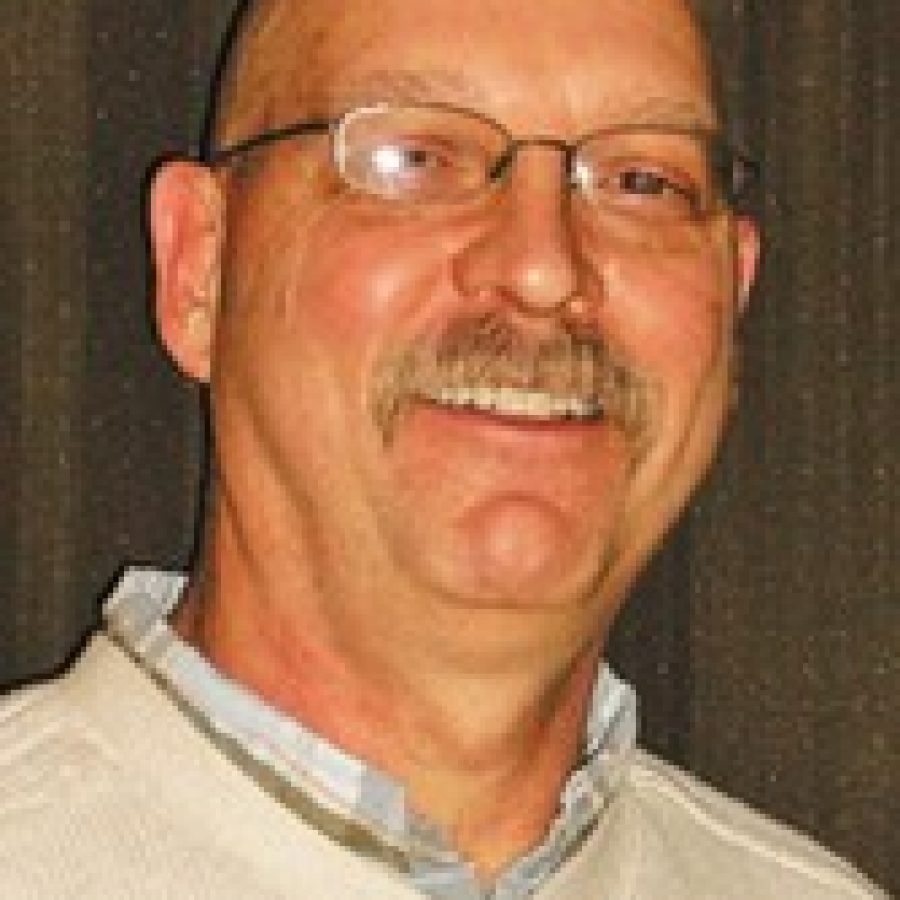 A Mehlville Board of Education subcommittee is studying board Secretary Rich Franz's proposal that the board's closed sessions should be recorded.
At the board's Sept. 26 meeting, Franz reported that he and the other member of the electronic recording subcommittee, board member Larry Felton, conducted their first meeting last month and will have a report for the board on the issue at the board's next meeting on Thursday, Oct. 24.
Franz hopes that the board will begin to record its closed sessions, as is required by law in Illinois through the Verbatim Record Law that went into effect in 2004.
Government bodies in Missouri can but are not required to record their closed sessions under the state's Open Meetings and Records Act, also called the Sunshine Law.
When Franz introduced the subject to the board at its Aug. 24 retreat, he said recording would be in keeping with the increased transparency that Superintendent Eric Knost has brought to the district through his town-hall meetings.
"This would contribute to that communication and, quite frankly, that perception in the community that we're doing everything we can and going above and beyond to promote transparency," he said.
The Sunshine Law allows government bodies to discuss a list of topics in closed session, including legal, personnel and real-estate issues, with an official record of what was discussed kept through minutes of the meeting.
The public would not have any access to the recordings of the board, but a judge could listen to the recordings in his or her chambers to determine whether a Sunshine Law violation has occurred if a member of the public were to take legal action over topics discussed in closed session.
The Crestwood Board of Aldermen has recorded its closed sessions since 2002 and has never faced any legal challenges over the recordings or problems in its implementation of the law. Crestwood records litigation and real-estate matters, but not discussions related to personnel issues.
The other member of the recordings subcommittee, Felton, said he has reservations about implementing recording.
"I know that this has been introduced several times in the state Legislature, and at some point in time this will become law. And when it's law, I will be the first in line to adhere to it," he said. "But I think it will have a negative effect on open discussion. I know from my experience in trying to build teams, there are times when you've got to be able to close the door and yell at each other, and those times are extremely sensitive."
Since the board could stipulate that the only outside party that could listen to a recording of the meeting would be a judge, recording closed sessions would not affect the board's discourse, Franz said.
"I think that takes the intimidation factor out … In terms of playing politics, any board member can repeat what they heard in a closed meeting and use it for political purposes now," he noted. "Obviously that's a violation of board policy. It's a violation of board policy now, and it would be a violation of board policy then."
Board policy states that board members, employees and others attending a closed session are "honor bound" not to reveal what was discussed in the session. Employees could be disciplined or terminated if they release any confidential information related to a closed meeting, and the board can "publicly admonish" members who reveal anything said in a closed session.
Board member Elaine Powers worried whether there is case law that determines that only a judge can listen to the recording, but Franz said the board could write its own policy limiting access only to a judge.
"If we have audio recordings, can't (a member of the public) come in and request that?" board member Kathleen Eardley said. "And if we say we have a policy, can't they challenge that?"
Since detailed minutes of closed sessions are taken for the board and kept in closed archives rather than available to the public currently, Franz said adding recordings would be no different.
"It also helps us avoid litigation," he added. "If there's litigation related to things that we discuss in the closed meeting, we immediately have an audio recording of exactly what was said and there can be no confusion in terms of people's memories or in terms of how it was presented in a court of law."
Recording the board's closed sessions would also allow for a more accurate record of meetings to be kept, Franz said, instead of just relying on memory.
"I'm 100 percent indifferent," Knost said. "I absolutely get what Rich says, I absolutely get what Larry says."
With several members saying they did not know how they felt about the issue until they receive a legal opinion, board President Mark Stoner suggested that Franz and Felton meet with Missouri School Boards' Association, or MSBA, officials and the district's attorneys.
"This is how far I'm willing to go to increase transparency," Franz said, agreeing to meet with MSBA officials with Felton, who is on the MSBA board.