Four seeking two seats on Lindbergh board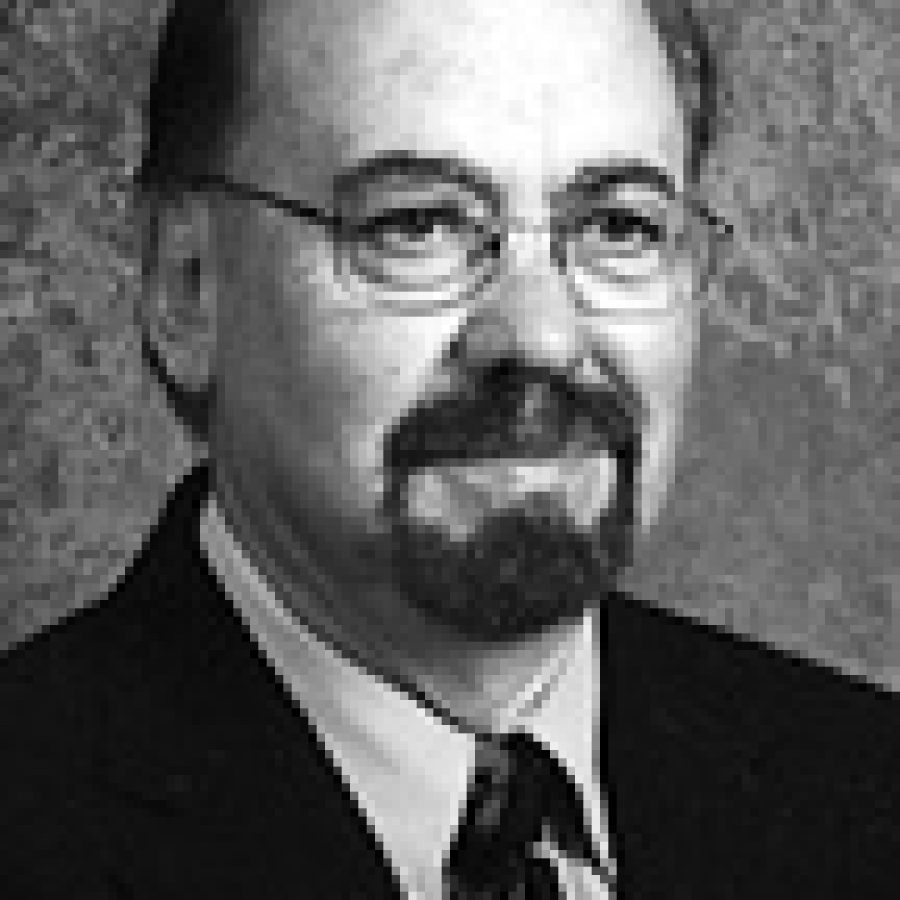 Four candidates are seeking two seats on the Lindbergh Board of Education in the April 3 election.
Incumbents Robert "Bob" Bader and Vic Lenz and challengers Richard W. Meuser and David L. Peek are vying for the two seats, which carry three-year terms. This article will focus on Bader and Lenz; Meuser and Peek will be featured next week.
Asked to identify the most important issue in the race, the candidates responded:
• "Continue to offer quality education for our students," Bader said.
• "The issue that I consider most important is an understanding of school district operations and community expectations. The most important task that the Lindbergh Board of Education will face in the next three years will be the employment of a superintendent to replace (retiring) Dr. (Jim) Sandfort. An understanding of community expectations and school-district operations will be essential in hiring the new superintendent," Lenz said.
Bader, 60, 10108 Fite Circle, 63123, serves as director of facilities and transportation for the Valley Park School District. He and his wife, Robyn, have one child who attends Sperreng Middle School.
Bader, who first was elected to the school board in 2001, said he is seeking re-election "to continue to serve my community through offering my experience and knowledge of education."
Lenz, 64, 4628 Bridlewood Terrace, 63128, is a retired Lindbergh School District assistant superintendent. He and his wife, Sharyn, have three grown children.
Lenz, who first was elected to the school board in 2004, said he is seeking re-election because "after receiving a good education in Lindbergh schools, graduate of 1960, and having a 39-year career in education at Lindbergh, I feel that I have a good understanding of the community and the school system and want to give back to the community and the schools."
The candidates gave the following responses to a Call questionnaire:
Superintendent Jim Sandfort is planning to retire at the end of the 2007-2008 school year. What qualities will you be looking for in a new superintendent?
Bader said, "Top leadership, community involvement and selecting of top administration, teachers and staff."
Lenz said, "Qualities that I will be looking for in a new superintendent include honesty, integrity, ability to communicate, vision, understanding of school district finance, understanding of curriculum and instruction, ability to listen and contemplate the ideas of others, organizational ability."
How much of a fund balance should the district keep in reserves each year?
Bader said, "At the present time, reserves help maintain an Aa2 (bond) rating. I believe this is very important. We always need reserves for major emergencies."
Lenz said, "The district should keep at least a 17 percent fund balance in order to provide for cash flow from the beginning of the budget year in July to the end of December when the bulk of property tax funds become available to the district. A lower fund balance would require the district to borrow money to carry out operations until the end of December. Borrowing funds to carry the district to December would require large interest payments which would be a waste of the taxpayers' money."
If cuts are needed to balance the budget, what would you propose?
Bader said, "At all risk, stay away from cuts that would effect the classroom and teachers."
Lenz said, "If cuts are needed, I would propose that they be made in areas that are not directly related to essential classroom instruction and support required to meet the academic needs of each individual student."
If additional revenue is needed for the operation of the school district, what would you propose to obtain the revenue?
Bader said, "A tax increase would be needed. At the present time, the Lindbergh district has one of the lowest tax rates in the area. Lindbergh continues to excel over other schools with higher tax rates. Also, grants and other fund-raising ventures."
Lenz said, "I would propose that we thoroughly examine the district budget and eliminate non-essential or non-productive programs. I would also propose the utilization of outside sources of fund-raising and donations to offset the cost of some programs so that funds can be directed to essential instructional programs."
Do you believe that Superintendent Jim Sandfort and his administration are doing a good job?
Bader said, "Outstanding. We have the right people in the right places."
Lenz said, "Yes. Lindbergh has achieved six years of 'Performance with Distinction' designations, meeting all requirements of 'No Child Left Behind,' designation as a 'District of Character' by the state of Missouri and a 95.6-percent graduation rate with 92 percent of Lindbergh graduates enrolling in college. All of the above performance is accomplished with a per-pupil expenditure that ranks 16th of 23 school districts in the St. Louis area and the second lowest tax rate in the St. Louis area. With these accomplishments, while holding down the cost of educating our students, the Lindbergh administration is doing a superb job of getting the most out of the educational dollar in the Lindbergh School District."
How do you feel about the voucher system being promoted as an alternative to the current system?
Bader said, "Strongly opposed to it. Keep our children in our schools.
Lenz said, "I am not in favor of the voucher system because it would take funding that would otherwise be available for public schools. I am a firm believer that any school that takes any amount of public funds should be required to adhere to the same strict expectations, testing and requirements as public school systems."
Next week: Meuser and Peek.