Trenton Forster convicted of first-degree murder
By Gloria Lloyd
News Editor
glorialloyd@callnewspapers.com
After four hours of deliberation last week, a St. Louis County jury convicted Trenton Forster of first-degree murder with an automatic sentence of life without parole for shooting and killing Officer Blake Snyder in Green Park in 2016.
Unusually for a murder trial, the five days of arguments in the trial didn't center on Forster's guilt or innocence. He admits he shot Snyder, 33, early in the morning on Oct. 6, 2016. But his attorney argued that he was not able to make the conscious choice to pull the trigger because he was in the throes of a manic episode of bipolar disorder combined with a haze from multiple drugs.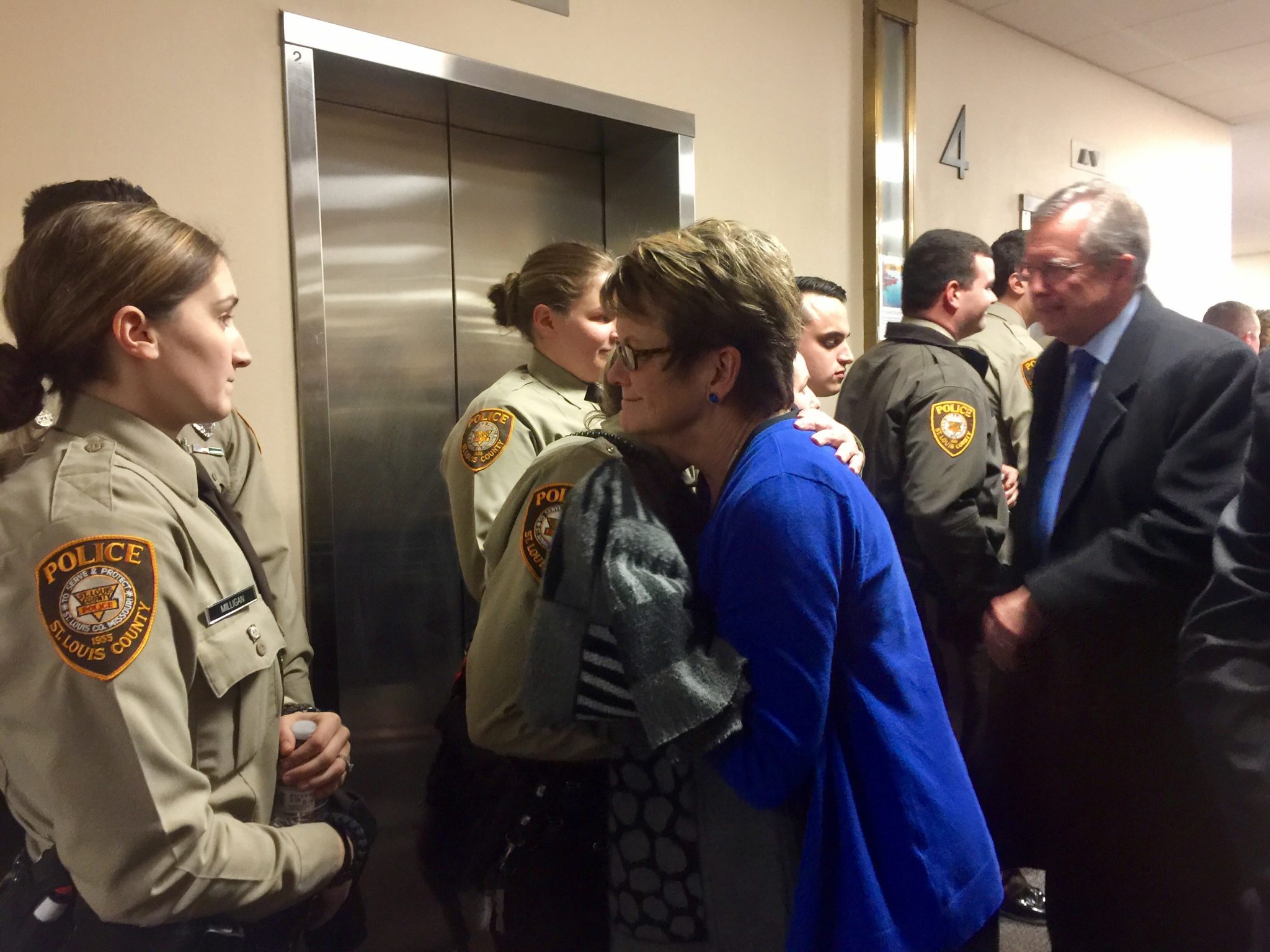 Prosecutors, meanwhile, argued that he threatened to kill police many times, then followed through that night with "cool deliberation."
The courtroom was packed during the five-day trial with Snyder's family and police officers on one side and Forster's family on the other. When County Circuit Judge Kristine Kerr delivered the news that Christina Forster's son was convicted of first-degree murder, she started inconsolably sobbing, clinging to another relative.
Forster, 20 now and 18 at the time of the murder, had little reaction to the news, but he looked over at his mother before the jury came back.
He declined Friday to testify in his own defense, but in an unusual move, he made that declaration in the judge's chambers rather than in public in the courtroom.
But his parents, brother, aunts, grandmother and a forensic psychologist, Patricia Zapf, all testified about his history of bipolar disorder and drug abuse, which started as far back as 12 years old.
Zapft said that Forster was in the throes of mania from the bipolar depression he'd suffered from all his life, and was still dealing with trauma from a troubled childhood filled with thoughts of suicide and drug use. She said he was just reacting to instinct when he shot Snyder, rather than making a conscious decision to kill a police officer.
But the three assistant county prosecutors trying the case — Alan Key, David Hasegawa and Jason Denney, a Crestwood resident who also serves as the city's municipal judge — argued that Forster made a series of fateful decisions in the days leading up to the shooting and, as numerous social media postings indicate, specifically wanted to kill a police officer or die by "suicide by cop." They emphasized in their questions on cross-examination the various choices he made, the chances he had to reform himself and his conscious decision not to follow any rules but his own.
A series of fateful decisions, including bouncing out of a long-term inpatient facility the year before and receiving a $10,000 insurance settlement for a car crash the month before, led to Forster's downward spiral that culminated in him buying a car, two guns and being homeless after a "massive bender," as Key called it, after alienating his entire family one at a time. Videos taken of him the night of the shooting showed him barely able to slur words and talking about his "Percys and Xanies," or Percocets and Xanax, which were found in his system that night along with marijuana.
"But even on drugs he's making choices?" Denney asked Forster's brother Brandon and each of his relatives, one at a time, and they agreed.
Fateful words: 'Hey bud'
After initially releasing information about an "ambush" on Snyder, police and prosecutors had stayed silent on what happened the night Snyder was killed.
But new details emerged in witness testimony about that night.
Forster bought a handgun days before off a stranger he met at Sunshine Daydream. He was obsessed with buying a gun, asking all his relatives, friends and even strangers like the eventual gun seller to sell one to him.
He was rejected three times from Mid-America Arms, along with South Side Pawn, and even Walmart. But he kept trying and bought ammunition from Walmart despite his background.
Forster's father, Bill, called Officer John Becker hours before the shooting and begged him to pick up his son before he killed someone in his car.
His friend's mother testified she told him that night, "You'll either end up dead or in prison." He responded, "I'll (expletive) kill a cop before I go back to jail."
After Forster, who was virtually homeless, returned to the family's door in the middle of the night and acted aggressively with the grandmother who answered, asking to come in, Snyder and Becker responded to the scene in separate cars.
Under Missouri law, drug use never excuses a crime, but mental illness can serve as a mitigating factor. But Key pointed to Forster's current near-perfect behavior record in jail to show that his problem was drugs, not mental illness.
Instead, it was "classic suicide by cop," Key said. "He knows the cops are coming, and he's going to die in a hail of bullets."
Becker recognized Forster, who he had arrested the year before.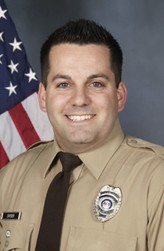 But Snyder walked up to Forster's white Monte Carlo, saying, "Hey bud."
When he saw Forster start to open the door, he asked him to put his hands up.
Instead, Forster shot him in the chin. And Becker, who had previously tried to help Forster, shot him five times after giving him a chance to drop the gun. Instead, Forster pointed it at Becker.
"Officer down, officer down!" the third officer to respond to the scene yelled in radio calls played for the jury.
The whole incident took 22 seconds.
The first ambulance from the Mehlville Fire Protection District took Snyder from the scene. The second ambulance to arrive took Forster.
Testimony from a then-MFPD firefighter-medic proved pivotal in the last day of the trial, as both sides said Forster's first comments after the shooting proved their case.
Lying on a stretcher bleeding, Forster said, "If I'd have known he was a cop, I wouldn't've shot him. He snuck up on me," Heather Herbold, a firefighter-medic who worked for the MFPD at that time and now works for the Valley Park Fire Protection District, testified Feb. 7.
When she questioned him why he had a gun at 18 years old, he turned away and refused to speak to her.
Forster's public defender, Stephen Reynolds, said the comments showed Forster didn't have it in for the police.
But Key said that while Herbold had agonized over testifying because she didn't want to hurt the prosecution's case, he felt that her testimony bolstered his argument.
Just like his relatives testified, Forster was skilled at manipulation and getting his way, and he had started manipulating the paramedics as soon as he realized what a bad situation he was facing, Key said.