Former Mehlville Superintendent John Cary dies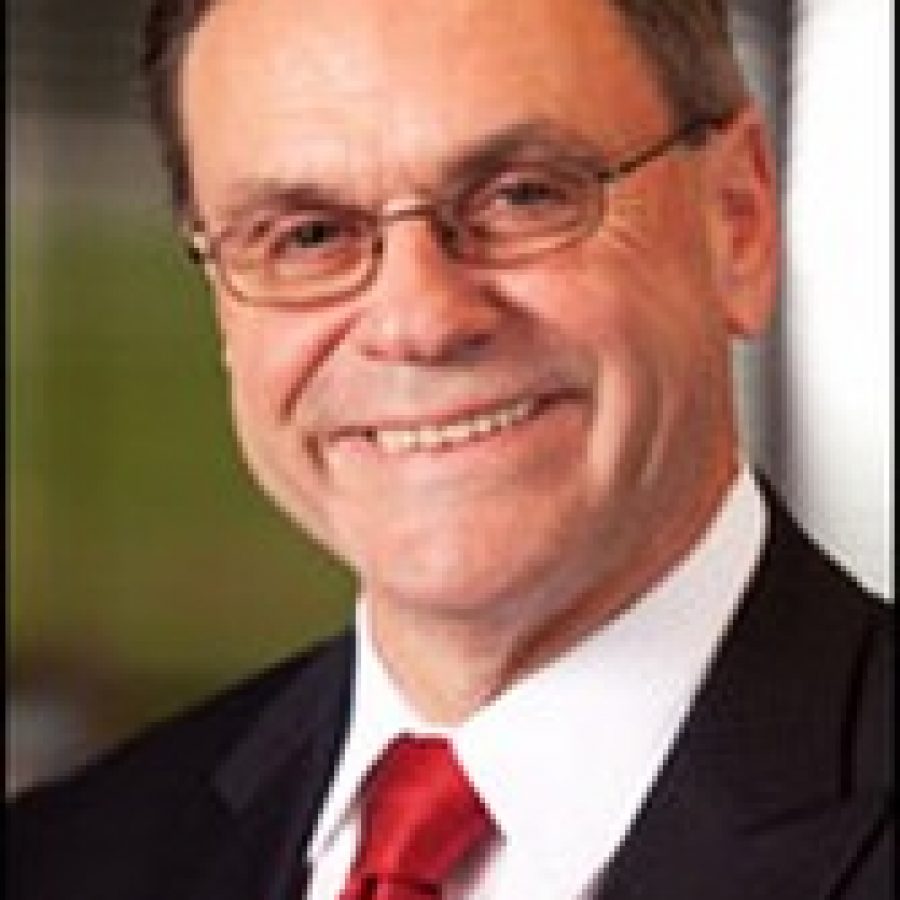 Former Mehlville School District Superintendent and current Special School District Superintendent John Cary died early this morning — Thursday — after a brief illness.
Mr. Cary was appointed superintendent of the Special School District in July 2007.
He joined the Mehlville School District in 1986 as assistant superintendent of business affairs. In 1989, Mr. Cary was promoted to chief financial officer-associate superintendent.
He was named Mehlville superintendent in 1996, a post he held until June 30, 2003, when he retired.
At Mehlville, Mr. Cary's top priority was improving student achievement and during his tenure as superintendent, the district made great strides in increasing student test scores.
He also was instrumental in the community-engagement process that led to voter approval of Proposition P in November 2000. Proposition P, a 49-cent tax-rate increase designed to fund a $68.4 million bond issue, funded three new school buildings — including a new middle school — major reconstruction projects and technology for the district's 10 elementary schools, three other middle schools and two high schools.
One of the new schools funded by Proposition P, the John Cary Early Childhood Education Center, was named in Mr. Cary's honor by the Board of Education in November 2004.
The John Cary Early Childhood Center was dedicated during a ceremony in October 2005 that was attended by Mr. Cary and members of his family. The dedication ceremony program included the following statement: "It is appropriate that the center where small children begin their educational journey is named after a man who has always put children first."
After retiring from Mehlville, Mr. Cary served as vice president at Banc of America Securities LLC from 2003 to 2007. Part of his duties included advising school districts on bond issues.
Upon being named superintendent of the Special School District, Mr. Cary stated, "When I left Mehlville, I never intended to retire from working. But I found that as I continued to talk to school administrators and others, I missed dealing with issues in education. I feel like education is the place that I need to be right now and where I have the most to contribute."
In a statement posted on the Special School District's website, acting Superintendent Don Bohannon wrote:
"… Mr. Cary will be remembered for his countless contributions to education throughout St. Louis County and beyond. He served as superintendent of SSD since 2007 and earned the respect of staff, students, parents, fellow superintendents and many others …
"Mr. Cary was known among his colleagues and friends for his great sense of humor and approachable nature. He was very proud of SSD staff and the positive impact they have on students every day. Most of all, he was proud of the amazing accomplishments of the students served by SSD. He will be greatly missed."
Before coming to Mehlville, he served as superintendent of the Lewis County C-1 School District in Ewing from 1983 to 1986, superintendent of the Canton R-V School District in Canton from 1981 to 1983, principal at Canton High School from 1977 to 1981, vocational coordinator at Quincy Senior High School in Quincy, Ill., from 1974 to 1977 and vocational coordinator at the Northwest Suburban Special Education Organization in Palatine, Ill., from 1971 to 1974.
Mr. Cary is survived by his wife, Carol, two grown children and two grandchildren. His family will have an open house to celebrate his life from 2 to 5 p.m. Sunday on the lower level of the Special School District's Central Office, 12110 Clayton Road, Town & Country. The public is invited.
Donations in Mr. Cary's memory can be made to the Special Education Foundation or the American Cancer Society.