Former Crestwood mayor appointed to fill rest of Shipley's term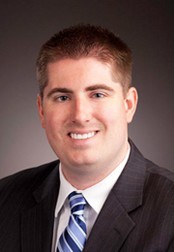 A familiar face was appointed to fill a vacant Crestwood Ward 3 seat at the Board of Aldermen meeting April 25.
Former Crestwood Mayor Grant Mabie was appointed to fill the vacant Ward 3 seat left by Scott Shipley, who ran unopposed for mayor in the April 4 election after Mabie did not seek reelection, citing family and professional obligations.
Mabie will serve for the remainder of Shipley's term, which is one year. In a previous interview with The Call, Mabie said he wasn't sure at the moment if he would run for a full three-year term next year but he was honored he was asked to finish Shipley's term.
"I can't say that I have decided about running for another full term. Every single election I make sure I still have the motivation to serve because I don't want to do any job halfway," Mabie said. "I'm looking forward to serving the city in a different capacity because we do have a lot of unfinished business."