Football Tigers pummel Seckman 42-0
Oakville, Mehlville to square off Friday night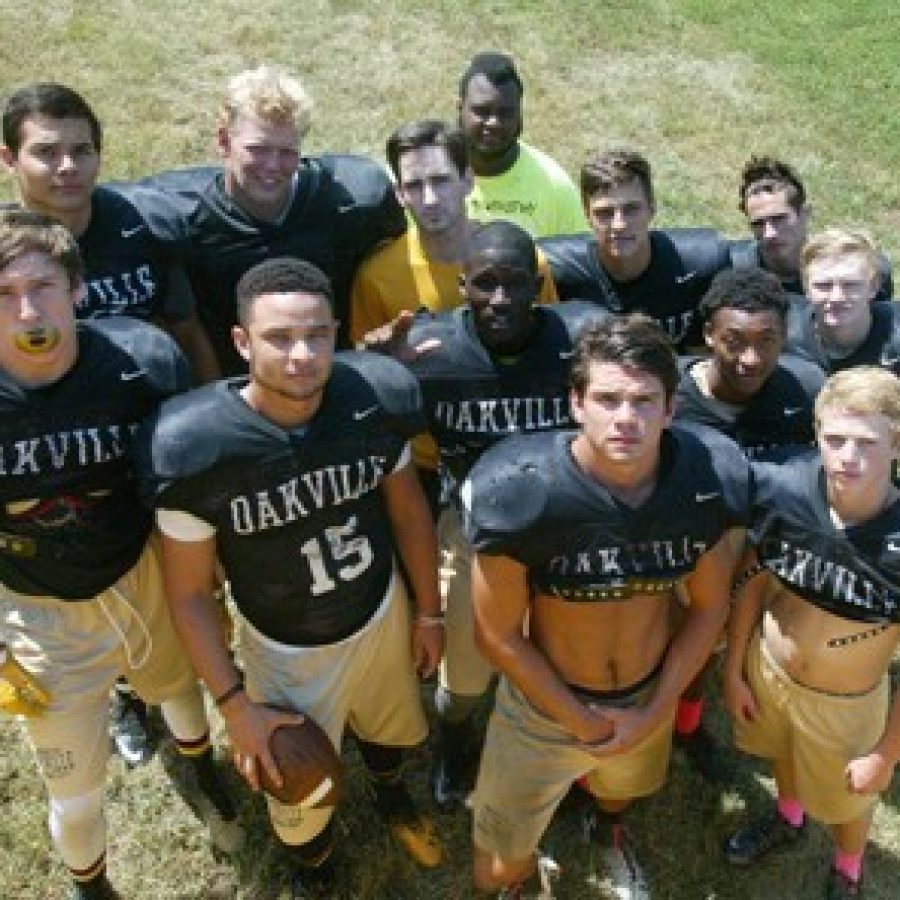 Beginning a game with a defensive touchdown scored on a fumble recovery is a good way to spark a fire for a team.
That's exactly what it did for the 4-3 Oakville Senior High School football Tigers Friday night, as they went on to defeat 1-6 Seckman by a convincing 42-0 margin.
Oakville's Christian Niehoff picked up the fumble recovery just a few moments into the game and ran the ball 25 yards into the end zone to start Oakville's onslaught of offense.
In the second quarter, Oakville's Haris Zeneli had a 50-yard fumble recovery that he brought in for the score, while receiver Kobe Allen struck twice on receptions from quarterback Bailey Vuylsteke.
The Tigers were able to execute better Friday than in past outings during different phases of the game, accordingr to head coach Arlee Conners.
"We got off to a good start on defense with the turnover by them that we were able to recover and take in for a score on defense, so that definitely helped," Conners told the Call. "I thought pretty much offensively all night we were able to move the ball, get in good scoring position and cap it off.
"Defense was solid all night, pretty much forcing the run on third and fourth down and forcing the team into a kicking situation, and we took advantage of it. So overall, I think we did a lot better in the different phases that we need to execute in."
The Tigers, despite being a statistical favorite, will need to be operating at 100 percent when they face their closest rival, the 2-5 Mehlville Panthers, Friday night in a game in which records truly have no meaning. The game will kick off at 7 p.m. at Oakville High, 5557 Milburn Road.
"As always, it's a rivalry game. I don't think records mean anything," Connners said. "I think each team will come out and play their best game for this game.
"So it's one of those thing where you've got to be able to match the intensity of your opponent, and being that it's a rivalry game, I don't think that will be an issue. I think our guys should be geared up and ready to go for it."