Football Tigers dominate Parkway South 27-0
Oakville to face Eureka Friday night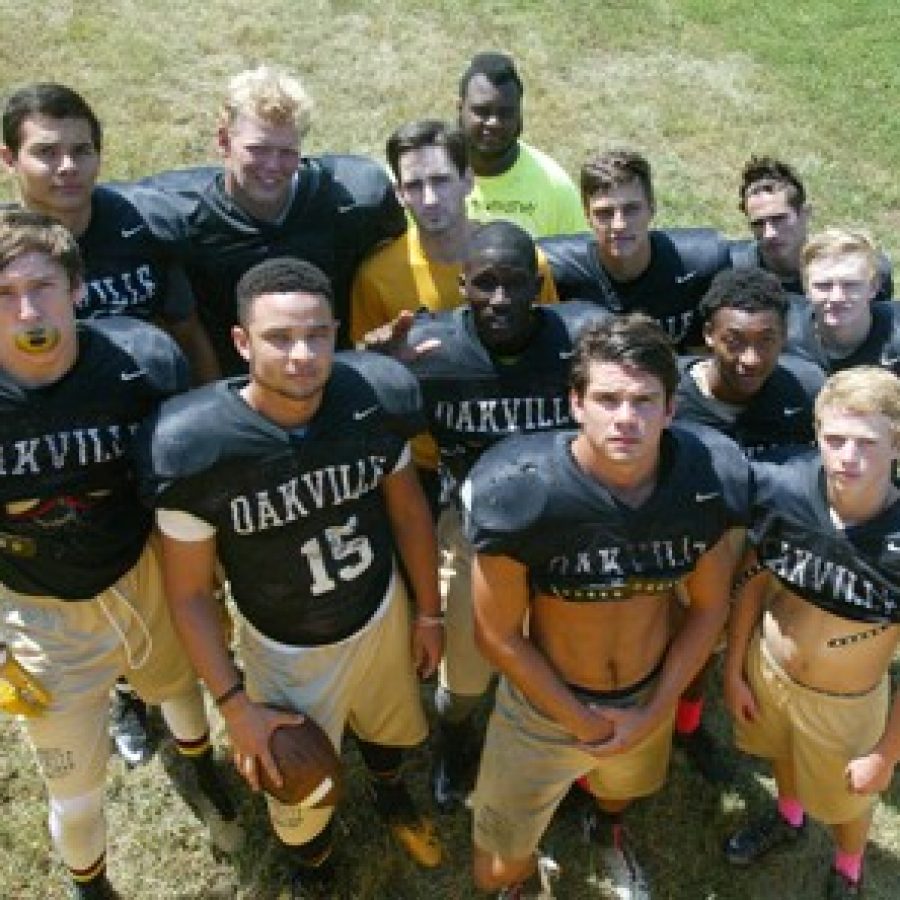 By ROBERT CHALUPNY
For the Call
The Oakville Senior High School varsity football team opened its 2015 season with a title fight.
The Tigers were fighting to keep their bragging rights as they took on Parkway South, the team Oakville eliminated from the playoffs last season. The Tigers squashed the idea of the Patriots getting any revenge with 27-0 victory Friday night in front of roaring home crowd.
Oakville Head Coach Arlee Conners told the Call that he was pleased with the way his team got the job done, but also noted that there were a number of things his guys could have done better.
"I thought we had a rough start. I thought we had some opportunities earlier that we didn't really capitalize on," Conners said. "But I thought our guys kept fighting and kept believing in what they were doing, and good things started to happen.
"… We had some guys make some pretty explosive plays for us and we had an offense that kind of battled all night … Pretty much I'd say defense was very dominating. So overall, I think it was a good, solid performance and the good thing about it there is still room for improvement."
One secret weapon the Tigers possess this year that aided in their victory is that they have two very solid quarterbacks, Kobe Allen and Bailey Vuylsteke.
Both had productive games, according to Conners.
The two have different strengths, which gives Conners some pretty good options situationally.
"It gives us some good options to work with, so we definitely saw some good bright spots, and it looks like some good things ahead for these guys," he said about the pair. "They both know how to run our offense, so we feel comfortable calling any play with either of these guys."
The Tigers are going to need to play their next game with even higher intensity and less mistakes if they hope to beat the team that has had their number in recent seasons. Oakville will take on Eureka Friday night in hostile territory.
"They are solid, like they always are. They are going to play hard. They compete at a high level and they do a pretty good job of executing what they do," Conners said about his team's upcoming opponent.
"With us, I've said it before and I'll say it again, it's not about who we are playing, it's about how we are playing … If we go out and play the way we are capable of playing, I feel real good about what we can do against this team, too."