Football Panthers primed to meet Hazelwood East Saturday
Mehlville looking for its first win of the season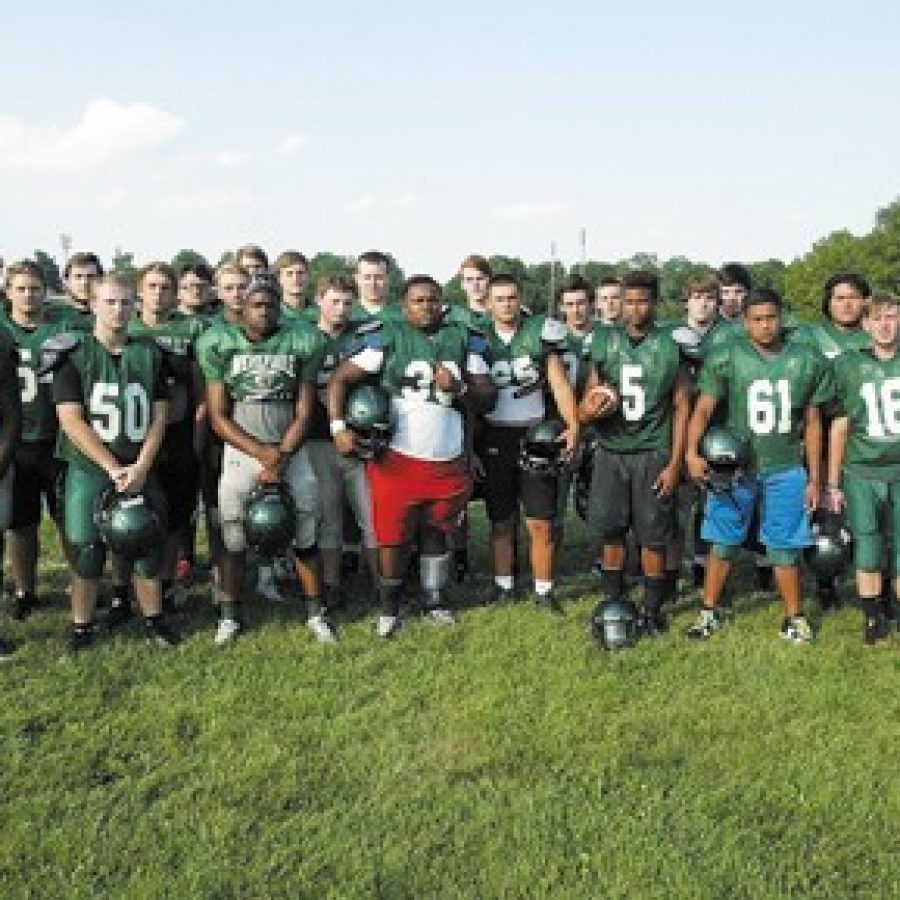 The Mehlville High School varsity football team is primed and ready for a grueling contest when it meets Hazelwood East this week.
The 0-2 Panthers will travel to Hazelwood East to meet the 1-1 Spartans at 1 p.m. Saturday.
"It's going to take a good game on our part," Mehlville head coach Kent Heinemann told the Call. "I'd like to see us come out a play a complete game, finally, like I know we can, but we'll have a good game plan ready to go."
Last Friday, the Panthers jumped out to a quick early lead over Pattonville and kept the game close partly through the second half, but lost their bearings late in the game, falling 40-14 to the Pirates.
Jabari Shelton and Isaiah Bynum both scored for the Panthers to take a 14-0 lead, but the team lost its momentum and never got it back in the second half.
The Pirates put 20 points on the board in the second quarter to take the lead into halftime. A scoreless third quarter was promising for Mehlville fans, but Pattonville scored another 20 in the fourth quarter.
Heinemann said his players got a little anxious and tried to do too much, which caused them to make some costly mistakes.
"We came out, we played very good defense. We started OK offensively," he said. "We had a 14-0 lead and they ended up coming back. It was a 6-point game for most of the game. Then we just kind of let them get loose on us and (did) not play a very good second half, for sure.
"We made some halftime adjustments that we felt pretty good about, and we just turned the ball over too much. Our kids starting pressing a little bit, kind of got out of our game. They are very talented for sure and they beat us tonight."
Despite the frustrating results Mehlville has seen in the first two weeks of the season, Heinemann believes this year's team, as a whole, is better than those he has had in recent years, and is optimistic that the Panthers can put all the pieces together.
"We have not put together a complete game yet. We are not firing on all cylinders," he said. "We're still making some mistakes, but we're doing some really good things to keep us in the game against really good opponents.
"So I take a positive away from that. But as much as a positive it is, it's how frustrated I am because I know we are much better than what our record is showing, what our scores have shown, but I still feel confident we are going to get there."