Football Panthers looking to returning talent for a winning season
Mehlville sets sights on deeper playoff run in '14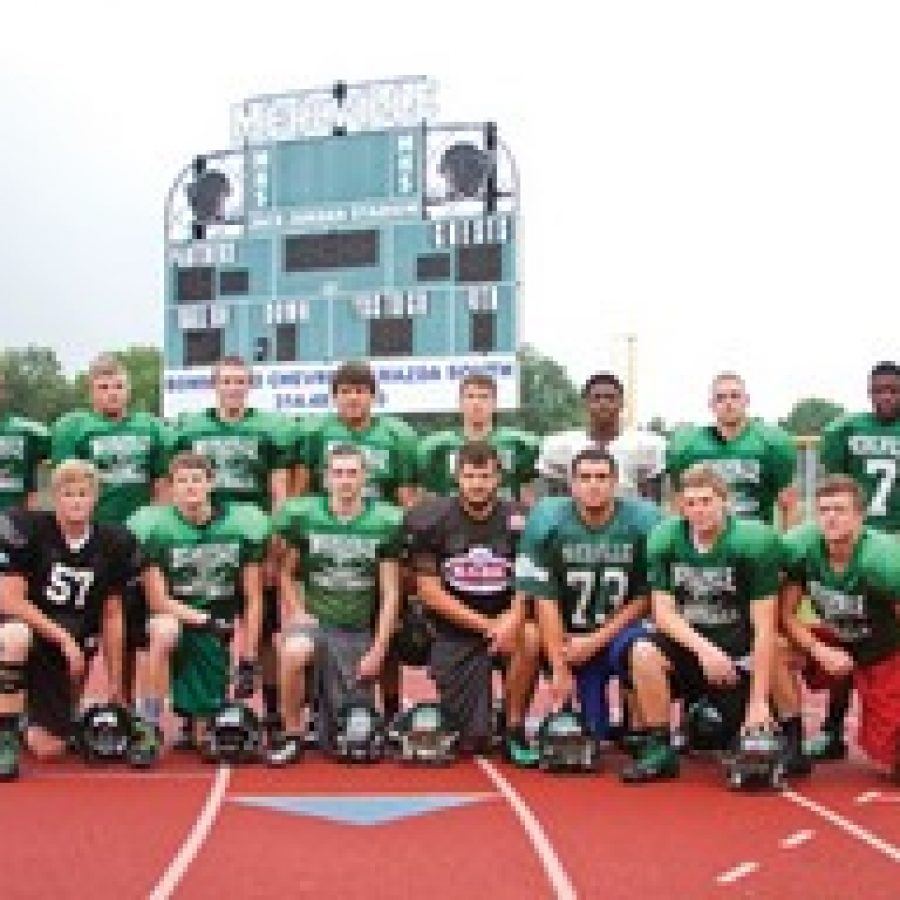 Coming off a streaky regular season that ended with a 4-7 record in the second round of the playoffs, the Mehlville Senior High School varsity football team hopes to make bigger strides toward a winning season in 2014.
Panthers fans experienced a rollercoaster ride last season that boasted a three-game winning streak and some very close losses, but second-year head coach Kent Heinemann hopes to bring a more consistent product to the field this year.
"I think their second year under me, they've got a little better understanding of what I expect of them," Heinemann told the Call. "One of the areas I told the kids early on that we needed to improve on was discipline, you know, penalties, stupid penalties. That kind of stuff just needs to be cleaned up … just more focus, more discipline.
"So I have high expectations this year. We made a little bit of noise making the playoffs last year and then more or less we didn't show up for the game against Lafayette in the playoffs last year.
"And I think the kids have a little bit of a sour taste in their mouth from the Lafayette game. Yet, they've got some momentum knowing that we won some games last year, and hopefully that will carry over this year," Heinemann added.
The Panthers return quite a bit of talent to the field with tailback Mike Mik, wide receiver Joe Ghormley and linebacker Xavier Judson, as well as adding some promising new starters in Austin Onkle, Rodney Lunon and Ben Dyer.
But as is the case every year, the Panthers have plenty of shoes to fill, including a quarterback and a wide receiver in the same guy.
"As of right now, we are going to start Matt Mik at quarterback. He started at outside linebacker for us and he was one of our