Football Panthers crush Seckman 40-0; Mehlville set to tackle Flyers Friday night
1-4 Mehlville faces off against 2-3 Lindbergh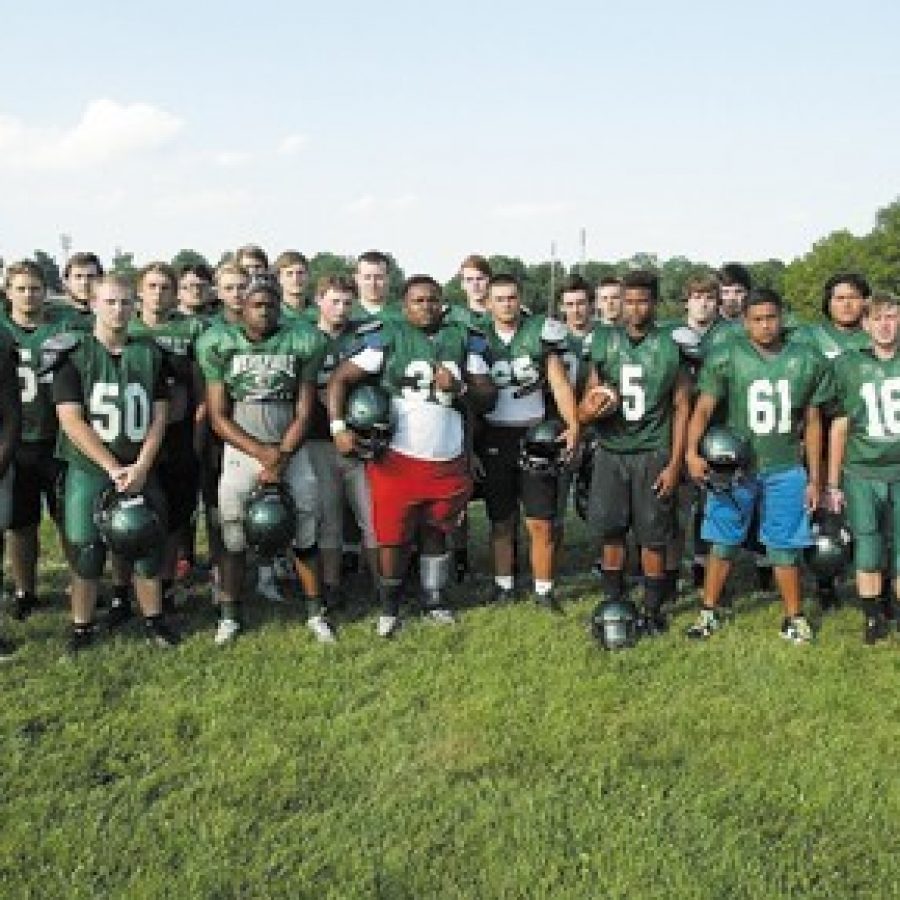 The halfway point of the 2016 season has come and gone, and the Mehlville High School varsity football team is probably happy about that for two reasons.
One reason is the opportunity to leave behind the four consecutive losses the Panthers started the season with, and the second is the chance to start the remainder of the season on a winning note.
That's exactly what they did Saturday afternoon when the Panthers stuffed Seck-man 40-0.
The Panthers, after being postponed be-cause of thunderstorms for the second week in a row, came out struck with their kind of lightning, buzzing the scoreboard with touchdowns from several players.
Tommie Tolliver, Jabari Shelton and Brendon Mady all scored for Mehlville. Landon Eggers also kicked a field goal for the Panthers.
"It was a very well-executed game. I was very happy with the effort today," Mehl-ville head coach Kent Heinemann told the Call. "We were able to move the ball really well on the ground. We threw the ball well.
"Defensively, it was a really good game. I was pretty happy all the way around."
Mehlville players certainly enjoyed seeing their efforts rewarded on the scoreboard, according to Heinemann.
"The kids were really excited. I think that they feel like they still have work to do, which is good to hear," he said. "We got there last night and I knew we weren't going to play last night. The lightning was crazy. They never even let us out of the locker room. I'm proud of the way the kids handled themselves, showing up the next day ready to play."
Up next for 1-4 Mehlville will be a matchup with one of its longtime rivals, the 2-3 Lindbergh Flyers.
"They are always a good team. That's one of our rivals," Heinemann said. "Our kids always get up for that game, so they will be tough. It will take a good game out of us to come out on top."
The Flyers are coming off their second win of the season, prevailing over Parkway South 27-10. The victory broke a three-game slide, so they will be charged to stay on top, according to Heinemann.
Mehlville and Lindbergh will meet at 7 p.m. Friday at Lindbergh High School, 5000 S. Lindbergh Blvd.