Football Flyers to face Marquette Friday night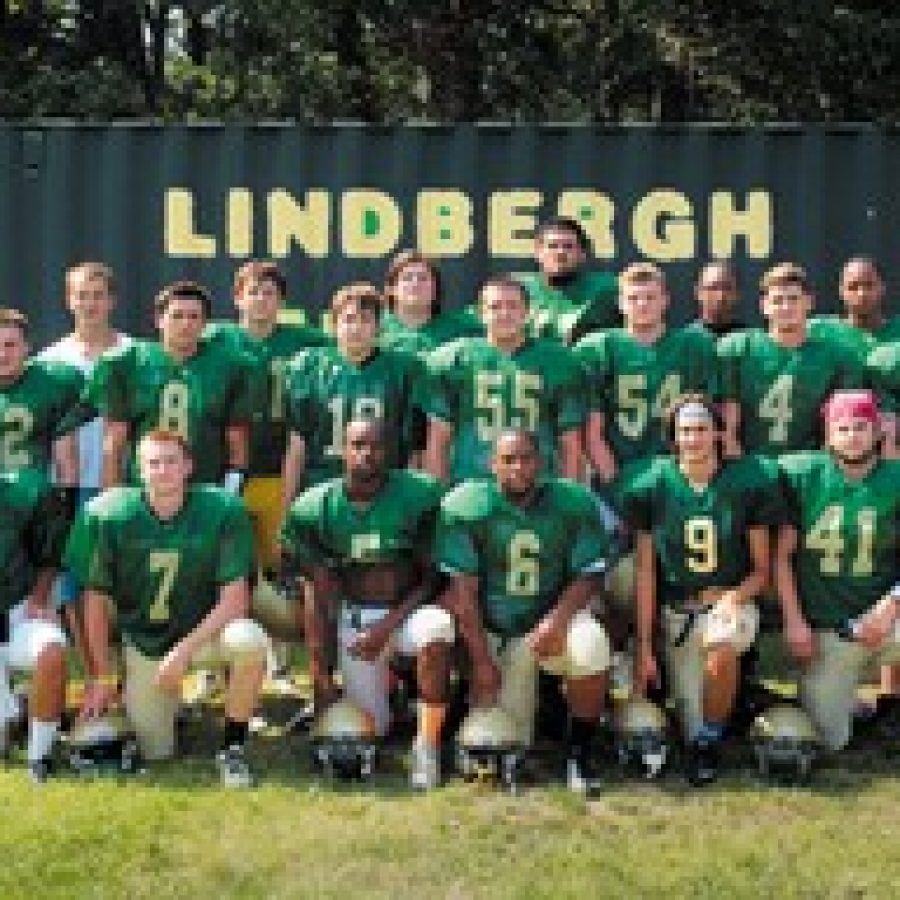 The Lindbergh High School varsity football team will travel to Marquette Friday night to face the Mustangs.
But Lindbergh head coach Tom Beauchamp told the Call he doesn't expect the contest to be an easy one for his 1-4 Flyers.
"It's their homecoming, so I'm sure they are going to be all revved up (and) ready to roll … We should be able to match up with them fairly decently," he said of Friday's contest. "They are big up front. They play hard. They've got a new coach.
"I don't know much about him. but I've studied the film a lot. It looks like they will come at you and if you don't play a good game, they'll beat you. They are a very solid football team, so we are going to have to come to play."
The Flyers endured a heart-breaking 21-17 loss last Friday to Lafayette and are anxious to return to the field and face the Mustangs Friday night.
The Flyers' struggles early in the season with losses to Kirkwood and Pattonville before their lone victory against Mehlville, primarily were due to not being 100 percent ready and their strength of schedule, according to Beachamp.
In week four, despite consistent improvement from previous weeks, the Flyers fell to Parkway South, making the team even hungrier for more victories. The Flyers played with that hunger against Lafayette, according to Beauchamp, but in retrospect, one play was the difference maker.
"I think in all reality our guys played well, well enough to win," he said. "We just didn't get a couple breaks we needed and we made a couple errors. I mean, the kids battled their hearts out. They played like men. They hit. I mean it wasn't a one-sided affair, that's for sure.
"And Lafayette's a pretty good team and they play other people tough, but our kids really, really reached down and played a very good football game, all in all. We gave them an opening kickoff for a touchdown and mind you, that was the difference in the game …"
Beauchamp said he was proud of his players' effort, determination and their development as the season has progressed but he can empathize with the frustration they are experiencing.
"They were very frustrated and I think frustration is a good way to put it when you're in the situation where you've had winnable games, and for whatever reason you're not getting it done … It's unfortunate, but it's also a very valuable learning lesson in life," he said.
"Do you tuck your tail and lay down and just go through the motions or do you try and get better each week? … To be honest, I feel like have gotten better every week, and I feel like Lafayette was a pretty good team … They didn't have a stellar record, but you look at who they've played (and) you look at who we have played, and both of us have played a pretty tough schedule … I think it was a heck of a battle."