Football Flyers prevail over Oakville 10-7
Lindbergh to face Kirkwood; Tigers to face Poplar Bluff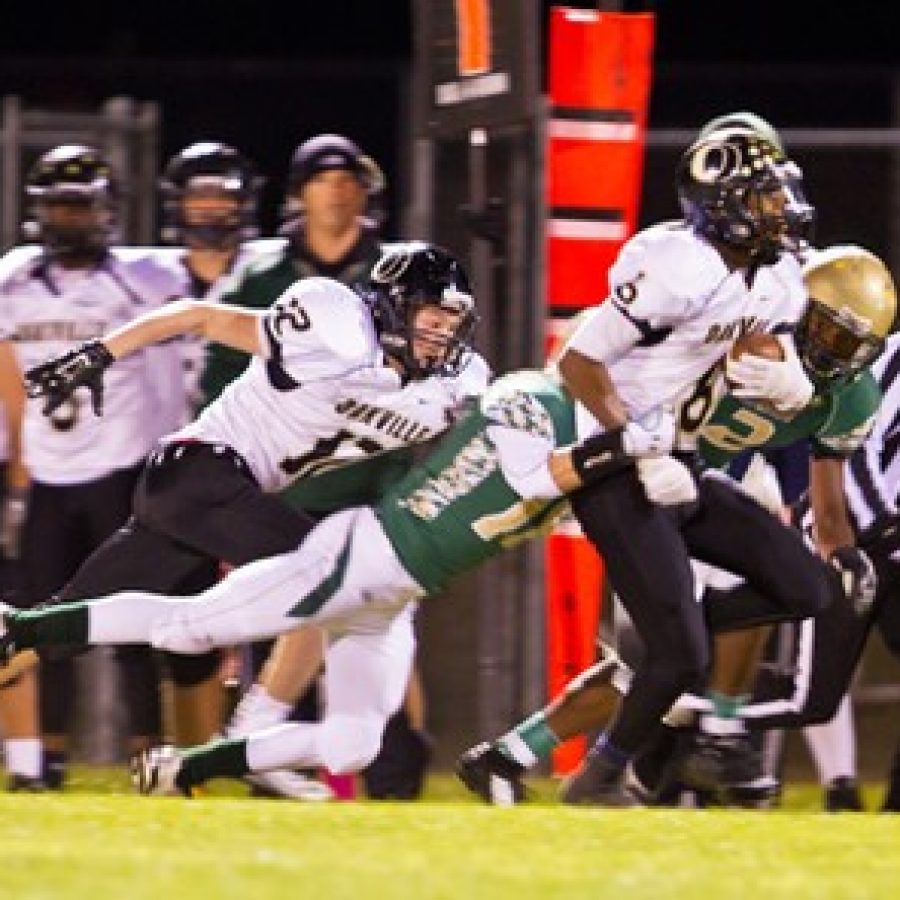 The Lindbergh High School football team snatched its second victory of the season with a 10-7 upset win over the Oakville Tigers Friday night.
With the victory, Lindbergh now has a 2-7 record, while Oakville is 4-5 on the season.
The game at Lindbergh was a classic back-and-forth defensive battle all night. Neither team scored until almost halfway through the second quarter, when Lindbergh's Quinn Jones launched a 37-yard field goal right down the middle to give his team the lead.
The Flyers defended that lead until the 2:42 mark of the third quarter when Oakville's leading receiver Kobe Allen caught a 30-yard pass from quarterback Bailey Vuylsteke
Lindbergh head coach Tom Beauchamp told the Call it was a well-rounded victory for his Flyers.
"It was a good game. The boys put one together," he said. "Offensively, the numbers weren't huge, but they did what needed to be done, and defensively they did a real nice job. It was nice to get the win."
The bitterness of a six-game losing streak losing streak mixed with desire to knock off a rival made the victory that much sweeter for the Flyers, Beauchamp said.
"They were very excited. It's good to see their hard work pay off," he said. "They stuck with it. They fought hard and they came away with it."
With the win, the Flyers rounded out their regular season on a positive note, but that momentum isn't going to mean much when they meet Kirkwood in the district playoff game Friday night.
Kirkwood has only lost one game this season and has won five in a row — not to mention they knocked off the Flyers once already 35-7 in the season opener.
Beauchamp said he knows his Flyers have a big task ahead of them.
"They are a very good team. They have things working for them in all phases of the game," he said. "We're going to have to be ready to play some football."
The Oakville Tigers will face Poplar Bluff on the road Friday night.