Football Flyers on a roll; boast 4-0 record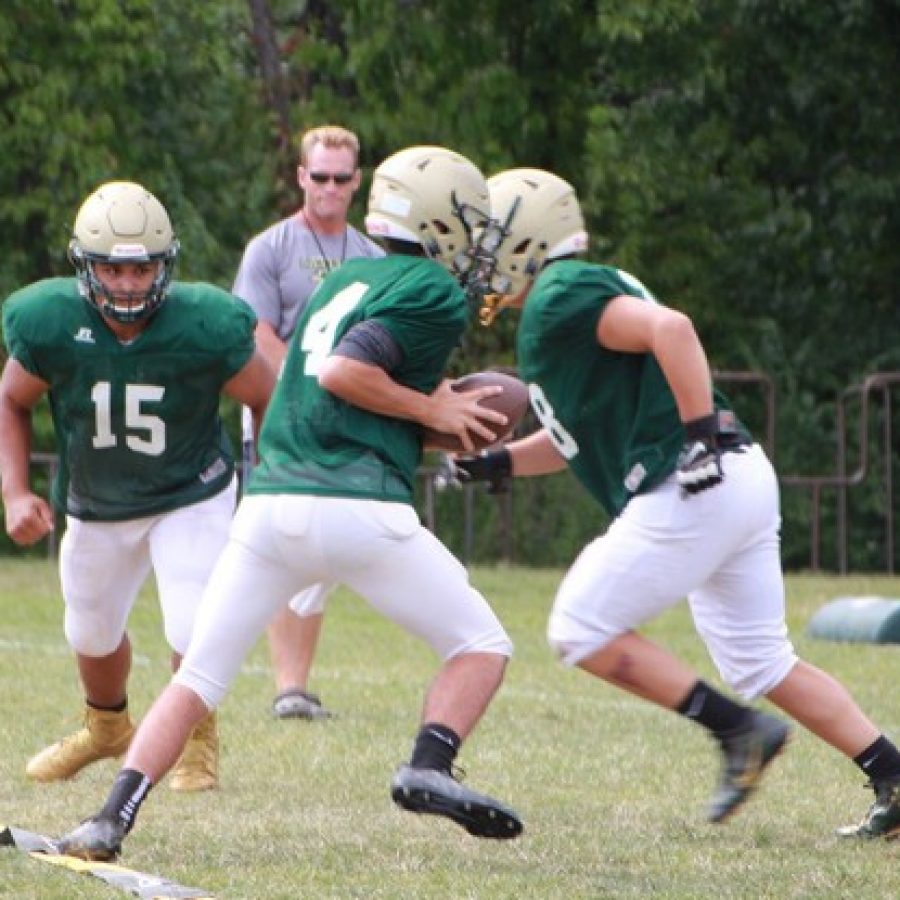 Led by quarterback Parker Powell, receiver David Grenia and running back Rico Payton, the Lindbergh High School varsity football team's offense continues to roll over its opponents, scoring over 40 points a game in each of the Flyers' first four contests.
Lafayette is the most recent victim as the Flyers defeated the Lancers 42-35 Friday night to improve to 4-0 on the season.
Payton and Grenia both had a pair of touchdowns. Powell completed six passes for 169 yards with three touchdowns and one interception.
Lindbergh head coach Nathan Norman said it wasn't a perfect night for the club, but he was still pleased.
"I told the kids I was proud of them, obviously, for getting the victory and fighting through some adversity," he told the Call. "I don't think it was our sharpest, crispest night, but any time you can come out ahead when you've faced a quality opponent, we feel good about that. We definitely got to keep working, keep improving, trying to get better at what we do. That's our No. 1 goal."
A solid team effort earned the win for the Flyers, according to Norman.
"Once again, I felt like both our offensive and defensive line did a nice job protecting on offensive and the defensive line, they always give good effort," he said. "David Grenia had a big night for us offensively. So did Rico Payton. And once again Parker Powell did a nice job. So collectively as a whole, they just did enough to have success basically."
The Flyers struggled last season, picking up only two wins. This year, they have the same group of athletes, but are dominating their opponents and competing at a much higher level. Norman said that can be attributed to the players' long-term commitment to the program.
On Friday, the Flyers will host 2-2 Parkway South for their second consecutive home game. To thrill fans again, the Flyers will need to be ready, Norman said.
"They are an improved team as well, kind of like us. They do a nice job at what they do," he said. "They like to run the option and they are getting better every week at it … They are going to be a formidable opponent and we'll have to play well, play assignment football. It's going to be a big challenge for us."