Football Flyers fall to Pattonville; will face Mehlville on Friday night
Pattonville prevails over Flyers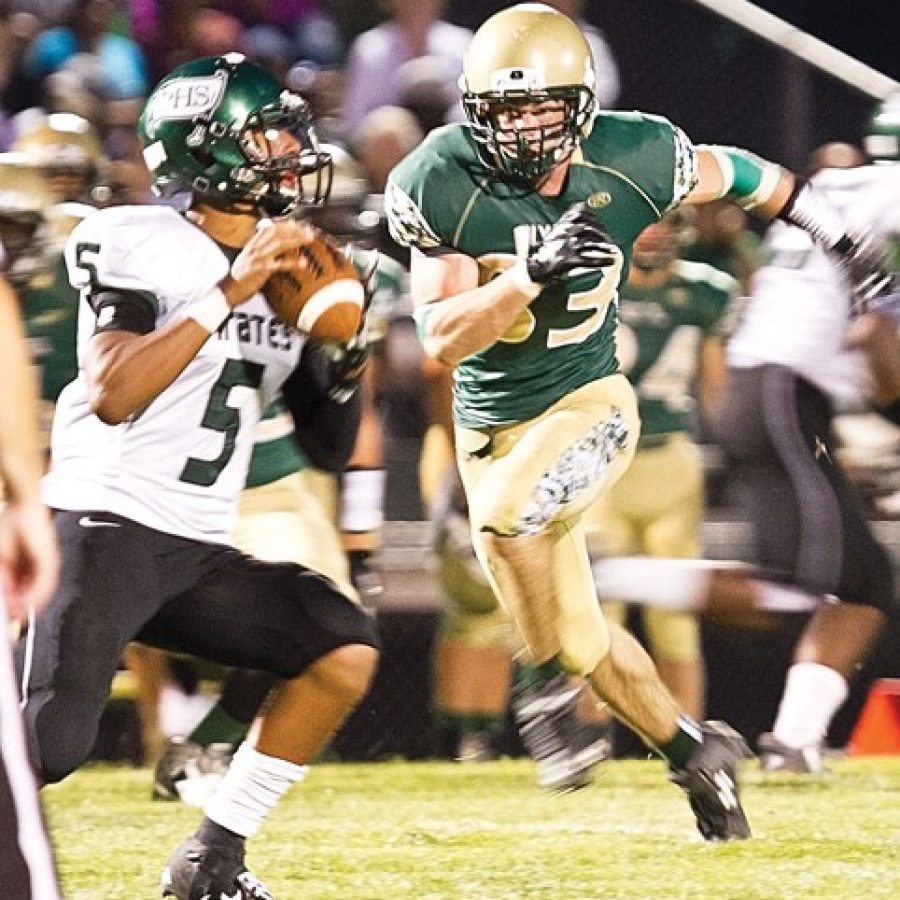 The Lindbergh High School football team will have to wait for another chance to record their first win in the young 2015 season after the Flyers lost their second consecutive game this year.
The Flyers fell 44-12 to a very tough Pattonville team Friday night.
Lindbergh head coach Tom Beauchamp told the Call that Pattonville was a very good team and his squad made costly mistakes.
"We, overall, didn't play horrible. We've just got to do things a little better," he said. "I think our kids are busting their butts and working pretty hard, but Pattonville is pretty talented … You can't make mistakes against a talented team and live to talk about it very often.
"I think that was more of the situation tonight. We made some mistakes, mental mistakes … We've got to improve up front offensively, and the kids are working, but we've got to get better and I think we will … Again, when you look at the team you're playing, we stack up in some areas and some areas not as much."
Though Pattonville is "pretty talented," Beauchamp praised the work ethic of his athletes.
"… I'm not taking anything away from Pattonville, but our kids are going to keep working. They are not going to give. There's no die in these guys. They are going to keep on fighting," he said.
The Flyers were in the game early, keeping the scoreboard blank until about midway through the second quarter when Pattonville scored at the 7:58 mark.
The Flyers answered back immediately with a 99-yard kickoff return by Jaron Heller to tie the game 6-6, but Pattonville ran away with it after that.
Lindbergh's Jamie Smiley added the team's other tally on a 32-yard pass from quarterback Dylan Jones.
The Lindbergh coach noted that he saw some improvement between Friday night's game and the season opener, but the Flyers need to become more focused.
"It's more than anything, I would say mental mistakes. We've got to get better. We had less this week, but still need to improve on them …," he said. "So it was one of those situations where guys were making some mental errors and when you make a mental error against a good team, like I said before, it bites you in the rear end."
This week, the Flyers will head down the road to face rival Mehlville. Both clubs are off to a rough 0-2 start on the wrong end of some blowouts, so both squads are hungry and will be vying for their first win of the season.
The game will kick off at 7 p.m. Friday at Mehlville Senior High School, 3200 Lemay Ferry Road.
The Panthers lost at Ritenour last week.