Football Flyers capture second straight win
Lindbergh to tackle Hazelwood Central Saturday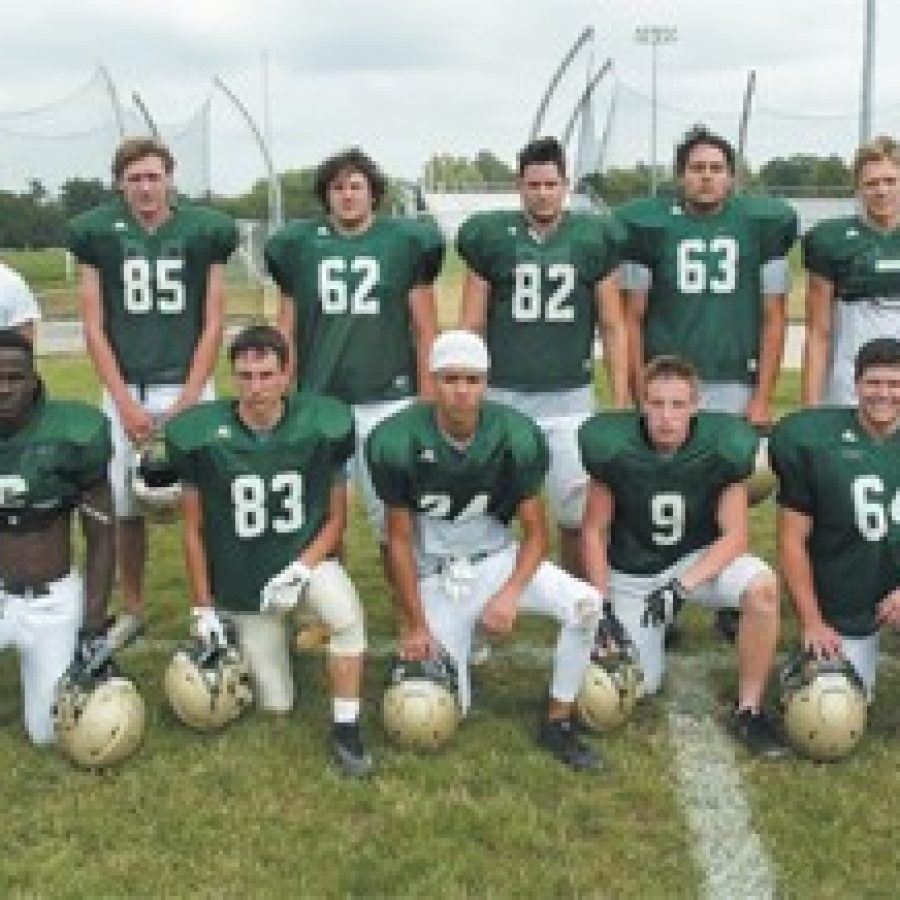 The Lindbergh High School varsity football team is on a roll, winning its second consecutive game Friday night against head coach Nathan Norman's former team, Jackson High School.
The Flyers defeated Jackson 45-19.
The previous week, Lindbergh defeated Oakville 41-7 in the season opener.
Of the victory over Jackson, Norman said, "It was a great team win by everyone involved, from the young scout team players during the week of practice to the upper-class varsity players and coaches. (I'm) proud of everyone's effort and physicality."
Lindbergh kicker Garret Butz opened the scoring with a 22-yard field goal with 3:24 remaining on the clock in the first quarter, before Lindbergh began really rolling in the second quarter.
Early in the second quarter, Flyers quarterback Parker Powell found David Grenia for a 73-yard touchdown pass, thrilling the home crowd.
But Jackson answered a few minutes later, quieting the crowd a little.
That disquiet wouldn't last long, however, as the Flyers came back, scoring three straight touchdowns.
Grenia snagged his second of the night, with a 50-yarder from Powell. Bobby Tessler ran one in a little later, before Rico Payton caught a 33-yarder from Powell again, with just seven seconds left in the half to send the game and the crowd into halftime buzzing with excitement.
Jackson struck first in the third quarter for its second touchdown of the night. But the Flyers buried all hope for the Indians, adding two more in the third, including Payton's second of the night and a 20-yard run from Sam Huff.
Special teams gave up a punt return to Jackson in the fourth quarter, but that concluded the scoring.
The Flyers put up a balanced offensive attack.
The team rushed for 244 yards, led by Tessler, who tallied 102 on the night. Payton had 62 yards and Huff had 57.
Powell completed 7 of 12 pass attempts, throwing for 208 yards in the contest.
Norman attributed the success of his offense to "offseason weight-room attendance and effort. The kids are more physical and confident.
"We need to continue to improve each week and eliminate turnovers."
The Flyers will travel to Hazelwood Central Saturday afternoon to take on the Hawks. Both clubs are 2-0, but one team's perfect record will be tarnished after this weekend.
Lindbergh has the edge offensively since the Hawks scored only 62 points in their first two games, but their defense has given up only a stingy 16 points to opponents so far this season.