Flyers to tackle Oakville Friday night
Lindbergh falls to Eureka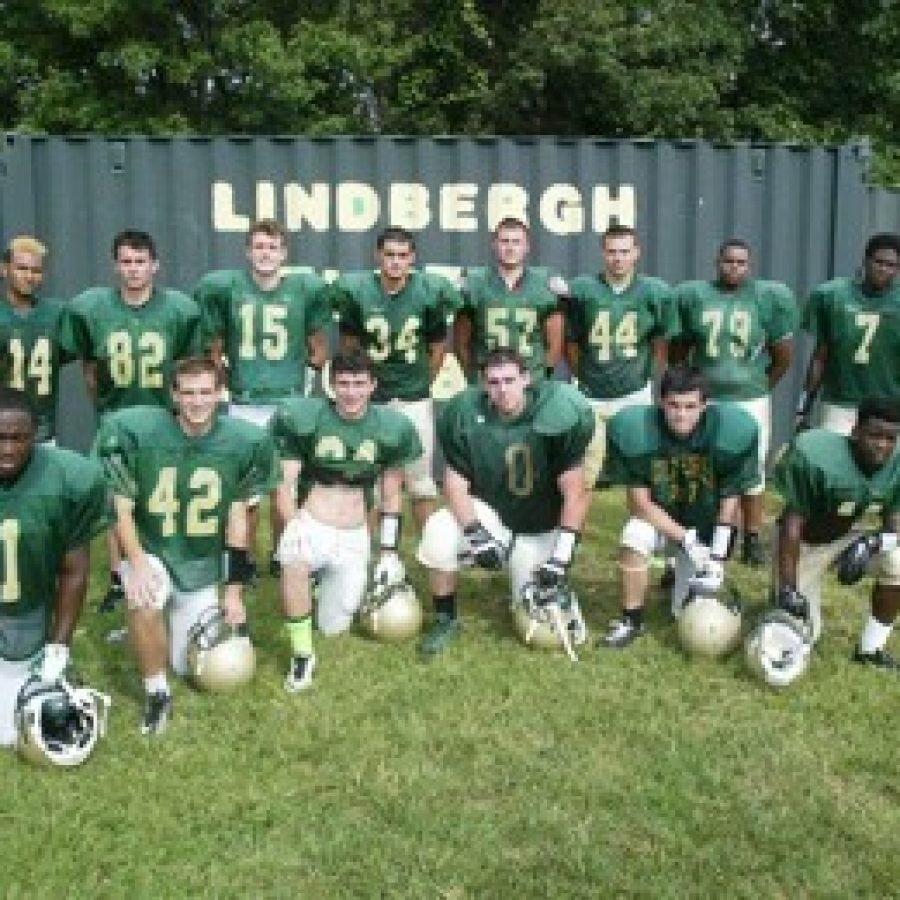 The Lindbergh High School football team is looking for win Friday night when the Flyers meet the Oakville Tigers.
The 1-7 Flyers will face the 4-4 Tigers at 7 p.m. at Flyer Stadium, 5000 S. Lindbergh Blvd., and hope to notch one more win before their district playoff game next week.
But that might not prove to be easy, as Oakville has scored 195 points this season — an average of 24.4 points per game. Lindbergh, on the other hand, has scored just 84 points throughout the season — an average of 10.5 points per game.
Defensively, the Flyers have allowed 296 points for an average of 37 points a game, while Oakville has allowed 133 points for a 16.6-pe game average.
The Tigers clearly are favored, but they are coming off a 17-14 loss to Mehlville, a very similar opponent to Lindbergh statistically. In fact, the Panthers were the underdog against Oakville, as well.
Oakville no doubt will be ready to battle, and Lindbergh head coach Tom Beauchamp told the Call that it will not be an easy task for his Flyers.
"Oakville is a good team with a talented quarterback and very solid defense," he said. "We need to be ready to battle on Friday night."
The Flyers are coming off a 42-0 loss to Eureka last week — Lindbergh's fourth-consecutive defeat — and Beauchamp said the Wildcats were a tough team indeed.
"We ran up against a very good Eureka team Friday night," he said. "The boys played with heart and gave all they had, but we need to continue improving."
Lindbergh's defense held up in the first quarter, only allowing 7 points. But the Flyers gave up 21 points in the second quarter, along with another pair of touchdowns in the second half.