Flyers soar over Tigers
Tigers coach able to extract some positives from defeat.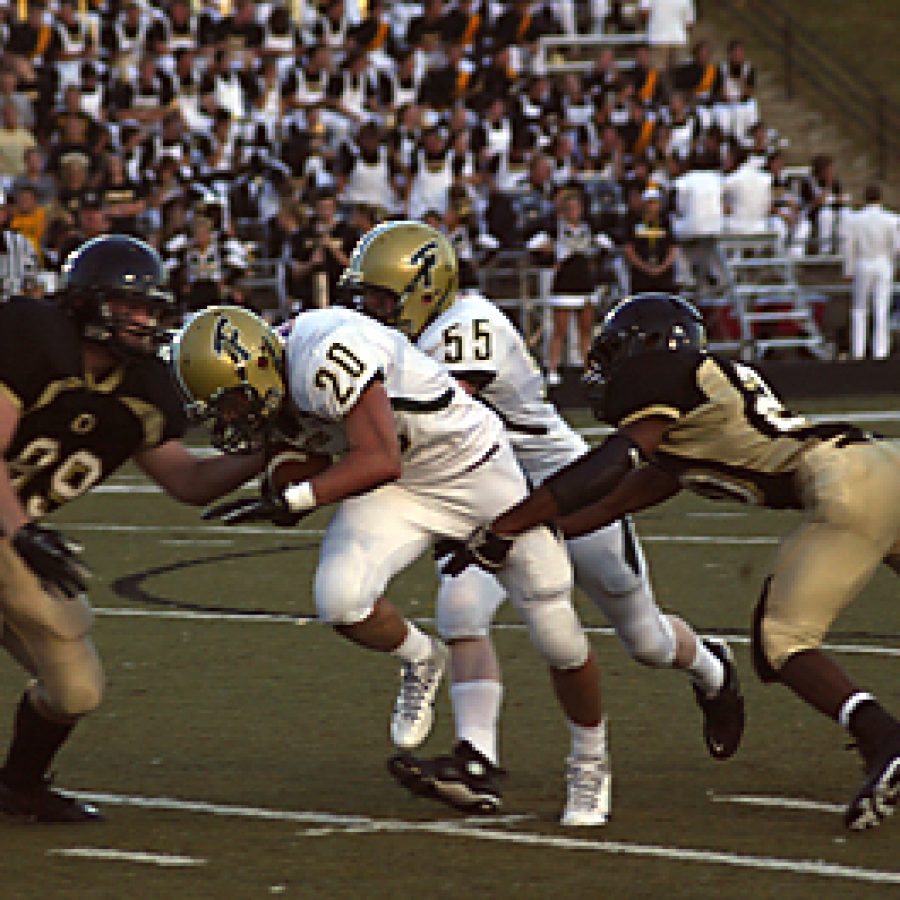 The Lindbergh High School football team's 42-0 shutout of the Oakville Tigers Friday night in the 2011 season opener certainly will add fuel to the fire for two teams that have been rivals as long as anyone can remember.
The Tigers held off the Flyers' attack early on before giving up a touchdown to Grant Krueger on a pass play with 5:03 left on the clock in the first quarter.
The Flyers, however, ran away with it in the second quarter with touchdowns by Jordan Goodman, Blake Beauchamp and Jack Manley.
Garrett Krueger added another in the third quarter with a 98-yard kickoff return.
The Flyers added one more with a 37-yard touchdown run by Kevin Rodgers.
"The kids played well. I'm real proud of them," Flyers head coach Tom Beauchamp told the Call. "They continued to play and they did a good job."
The Flyers used their air attack, led by returning quarterback Peter Simpson, along with strong performances all around to defeat the Tigers.
"We had a lot of kids step up and do a lot of good things for us," Beauchamp said. "The quarterback threw the ball well. The line blocked well. The defense played well.
"The special teams, they returned a kick off for a touchdown. We turned an interception for a touchdown. Overall, it was just a good performance by the special teams all the way around," he added.
The Flyers' attack was supported with a solid defense.
"They played well. I was pretty happy," Beauchamp said. "They drove down on us a couple times, but we didn't blink. They really played well.
"It was a situation where we really had some guys that really stepped up at the right time." the Flyers coach added.
While disappointed with his team's start, Oakville head coach Arlee Conners hopes to use the matchup as a tool to make his squad better.
"We basically played poorly in all areas," Conners told the Call. "The good thing is that it can be corrected."
Even with the disappointing start to the 2011 season, Conners was able to extract some positives from the game.
"I thought we had some young guys that played pretty well. They had some opportunities to show what they could do," he said.
Now the focus for the Tigers this week is getting ready to travel to Marquette for a matchup at 7 p.m. Friday.
"We've got to make adjustments. We've got to watch the camera and see who did things good and who didn't," the Oakville coach said. "We've got to find the right guys to get out there and make adjustments."
The Flyers will face Lafayette at 7 p.m. Friday at home.