Flyers shut down Parkway South 49-10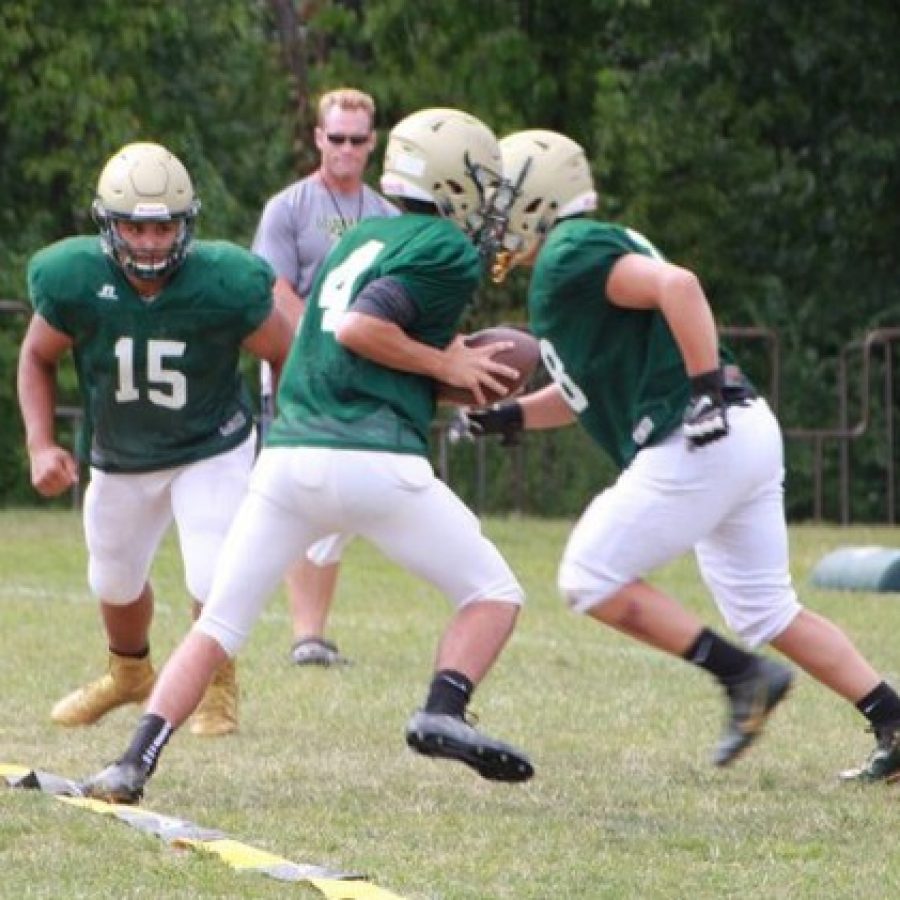 Now ranked eighth among large schools in the area, the Lindbergh High School varsity football team continues to stun opponents, as the Flyers improved to 5-0 Friday night, shutting down Parkway South 49-10.
Flyers head coach Nathan Norman said the team's success and style of play is driven from an introspective approach.
"I felt like after watching film, we got better at what we do and that's what our goal is. Our goal is to get better at Lindbergh football each and every week," he said. "And I felt like our kids took a step in the right direction. So I was proud of their overall effort and attitude and obviously we accomplished our goal and that was to be successful against Parkway South."
Lindbergh's leading scorer, Rico Payton, started the ball rolling in the first quarter when quarterback Parker Powell found him in the air for an 80-yard touchdown.
The score was Payton's first of four on the night as he finished the game with 13 on the season. Bobby Tessler also scored a pair of touchdowns, and Sam Huff added one as well. The Flyers' offense is clearly firing on all cylinders, scoring over 40 points in every game so far this season.
But against Parkway South, the defense also showed its strength.
"This week was a little bit different challenge for us. Parkway South is a run-heavy team. They run the option, the midline, the veer, double wing," Norman said. "So it was a little different look for us, and I thought the kids had a good week of practice and preparation. They did a nice job of stopping the run. We bent a little bit, but we didn't break. That says a lot about their attitude."
Lindbergh will face one of its longstanding rivals, Mehlville, this Friday.
The Panthers have been struggling this season, starting 0-4, but did pick up their first win last week over Seckman.
"My focus for the kids and what I'm trying to get them to believe in is that we need to focus on Lindbergh and not worry about any of the other distractions really," Norman said. "We don't really care about what we are ranked. We don't care about who we are playing. We care about getting better each and every week at what we do.
"If we can keep that attitude and keep that focus on us, then I think we have a chance."