Flyers feature depth on 2015 golf squad
Returning veterans bolster 2015 Lindbergh girls' golf team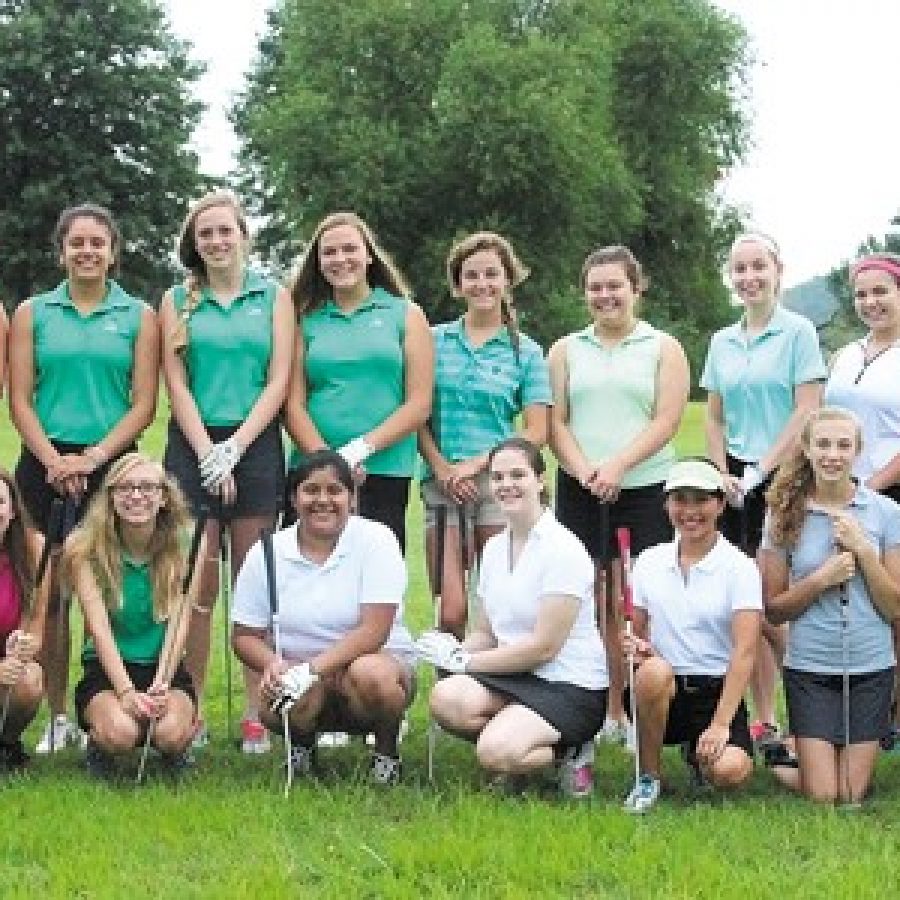 Being one of the area's largest programs gives the Lindbergh High School girls' golf team the luxury of having a large field of dedicated golfers from which to build its squad.
In his 12th season at the helm, Flyers head coach Mike Tyler said he is very excited about his 2015 team.
"We've got a real good group dynamic. The group dynamic is really nice," he told the Call. "We've got 29 players on the team for JV and varsity. It's probably one of the largest teams in the area.
"Very rarely do you get that many girls to just try out, but let alone try to carry a team with that many players on it. You never know who's going to break from the pack and work really hard, and you can't just tell by looking at a golfer."
While the 2014 season was a bit disappointing as Lindbergh went 2-8 as a team, Tyler believes 2015 will be a rebuilding year for his Flyers.
"We definitely want to improve on last year," he said. "A lot of the kids that came back worked hard over the summer on their game. A lot of them improved quite a bit and we are looking forward to improving on our record from last year and hopefully be on the other side of those one- and two- stroke matches."
Lindbergh returns five veterans: Captain Hannah Brown, Captain Kavita Krell, Nicolet Wyrick, Emily Schaper and Anna Nickel. Allison Shakiba and Anna Musich are two key additions among an exciting freshman class.
"I've seen a big improvement from the girls that have come back," Tyler said of all his returning players.
While Tyler has much to be optimistic about, he doesn't want the team to fall into the same trap that held it back last year.
"Right now, our focus is chipping and putting," he said. "A lot of our problems last year was our short game wasn't very good collectively and we had some issues getting in close … So our short game had really been the focus during our tryouts and this week. Coming back and identifying our weaknesses and working on making that a strength is really going to pay off big time for us this season."