Flyers fall to Kirkwood 35-7
Lindbergh to tackle Pattonville Friday night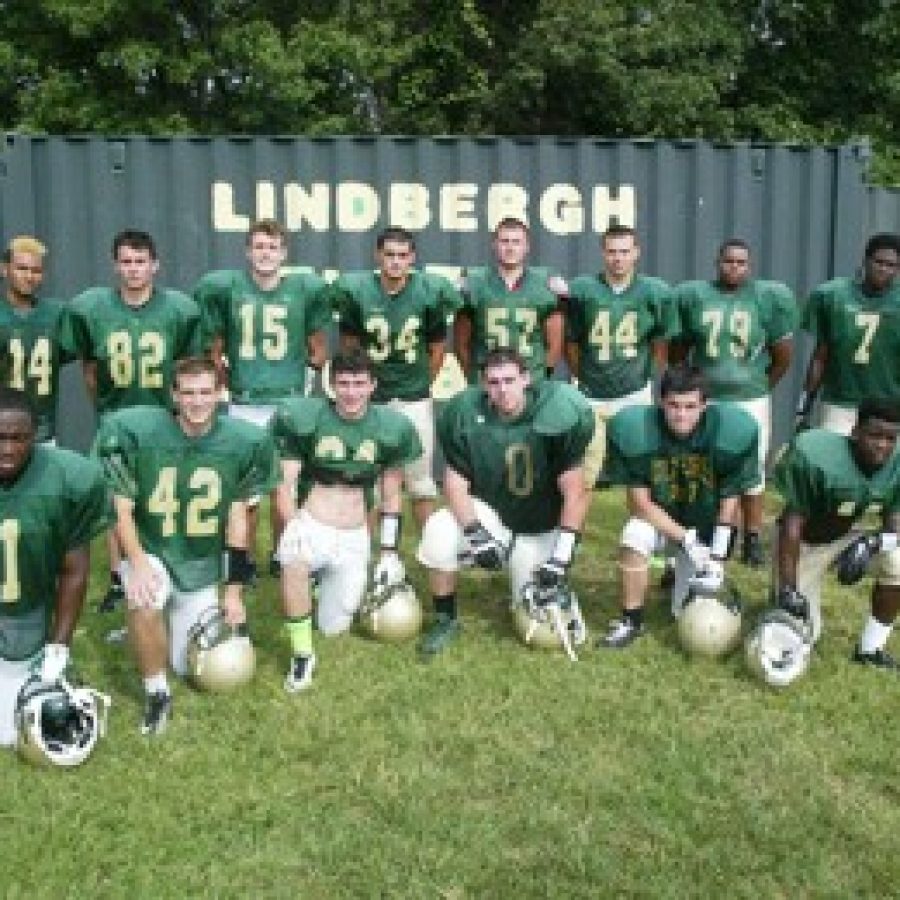 The Lindbergh High School football team lost its third straight contest to Kirkwood to open the 2015 season.
The Flyers fell 35-7 Friday night at Kirkwood High. The two teams met in the opener and the district playoff in week 10 in 2014. The Flyers were hoping to right the ship, but they will have to wait until next time they see the Pioneers.
In the meantime, Lindbergh Head Coach Tom Beauchamp told the Call that his squad didn't perform the way he believes it is capable of performing.
"They have some pretty quick kids, and we didn't play up to our potential. We need to regroup, re-look at it and coach the heck out of them," he said. "They are all fixable mistakes. That's the thing about it.
"… Some of it was physical. They had a couple of good speed guys that were pretty good, but at the same time, we made a lot of mental errors that gave us bad angles … We've got to get better. We've got to improve. As coaches, we've got to coach are butts off and get them ready to roll."
Despite the various breakdowns that occurred throughout the night for the Flyers, there are a few positives to take away from the game, according to Beauchamp.
"We gave up five big plays. They didn't drive the ball on us or anything. There's things like that you can take away from it, but at the same time when you give up easy ones like that, it can go south in a hurry," he said. "Overall, we battled. The second half we came out, and we came back out and reacted and played football.
"And I think they are pretty talented, but I feel like the second half our kids didn't let down. That's the big thing to me. They didn't back off. They didn't say, 'Hey this is over,' and circle the wagons."
Pattonville is the next challenger for the Flyers, and Lindbergh will need to be at its best to pick up a win against a very tough challenger.
"They clobbered Seckman pretty good (Friday) night ..," Beauchamp said of Pattonville. "But it's one of those situations where we've go to go out there and be ready to play football. Each week is a battle, and we've got to be ready to play.
"We've got to be more consistent on our side. We've got to be more consistent at everything we do."