Flyers' experience bodes well for 2014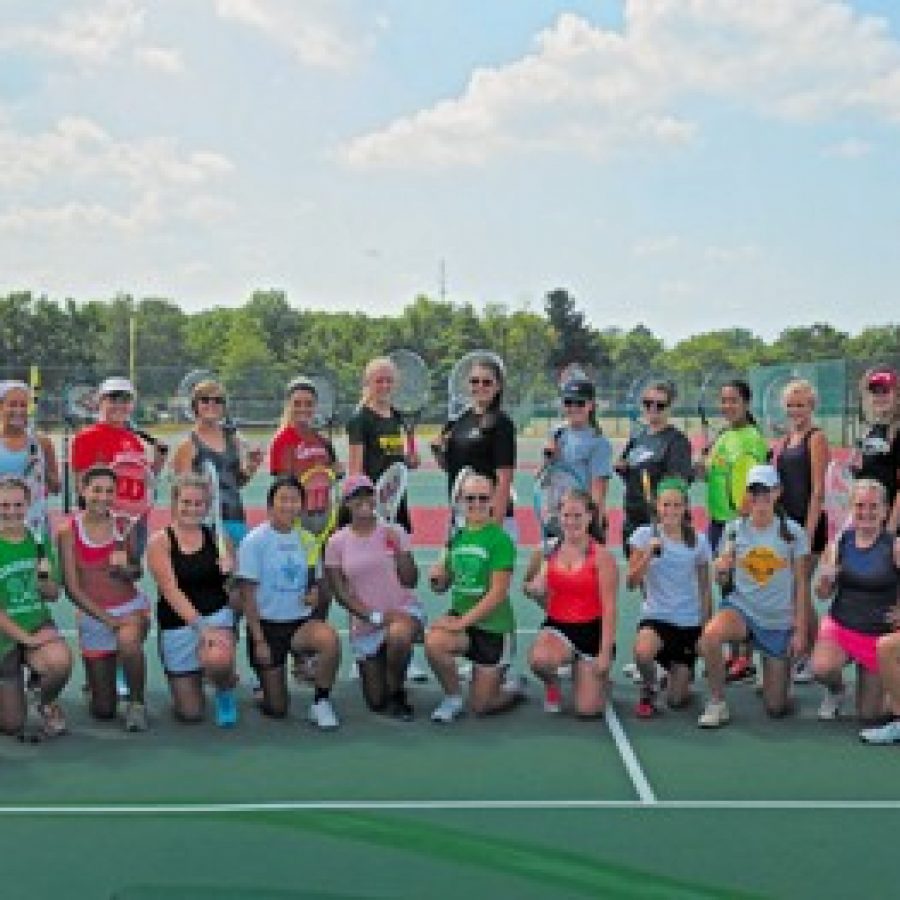 Experience, leadership, desire and intensity, when combined, all equal success, and those qualities are what the Lindbergh High School varsity girls' tennis team brings to the 2014 season.
The Flyers return some strong experience from last year's varsity squad, some seasoned tennis players from junior varsity and a promising group of newcomers.
Lindbergh head coach Laura Conti told the Call she is very optimistic about the 2014 season and is happy with what she has seen from her players so far.
"Depth is definitely going to be a strength for us this year with four experienced players and a top-notch No. 1 coming back," she said.
The No. 1 player returning is Kat Rosenberger, who excelled in competition last year for the Flyers.
"She was the district singles champion and she is just a true competitor with top area players," Conti said of Rosenberger, a sophomore.
Junior Emily Bray and senior Emily Bartz-Mills, Lindbergh's No. 2 and No. 3 from last season, also return.
"They should bring confidence and experience," the Lindbergh coach said.
Freshman Alex Rosenberger, Kat Rosenberger's sister, will play the No. 2 spot.
"She's an excellent athlete and has tennis experience, too," Conti said. "She was brought up with the same tennis pedigree as her sister. We are excited to have her."
The Flyers have plenty going for them in terms of leadership, skill and even the desire of the younger players, who will be fighting for top spots. But something that could hold Lindbergh back is its play in doubles, which tennis lovers know is a completely different game than playing individually.
"The challenge for us will be to build formidable doubles teams that can compete with top teams in the area," Conti said. "I think we are up to the challenge."