Five seek Sunset Hills mayoral post
Trakas files for re-election in Mehlville; Horton not running again in Lindbergh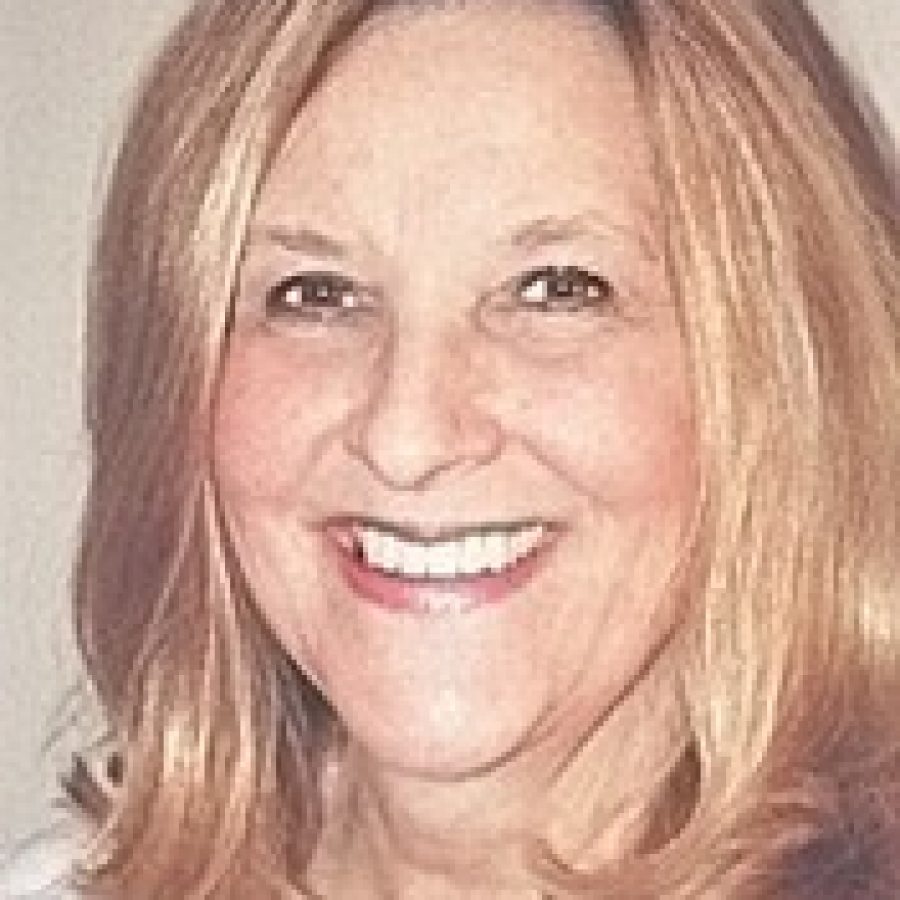 Five candidates, including a former mayor and a current alderman, have filed for the Sunset Hills mayoral post in the April 5 election.
Candidate filing for the April municipal and school board elections ended at 5 p.m. today.
Besides the Sunset Hills mayoral post, up for election are municipal seats in Crestwood, Green Park, Grantwood Village and Sunset Hills, and seats on the Lindbergh and Mehlville school boards.
With Mayor Mark Furrer not running for re-election, the five candidates running for mayor in Sunset Hills include former Mayor Bill Nolan, Ward 4 Alderman Pat Fribis, Larry Chorosevic, Nathan Lipe and Gregory Nelson.
Nolan filed for mayor the day filing opened, Dec. 15, and will be first on the ballot. A former Ward 1 alderman, he served as mayor from 2010 to 2014 and was re-elected in 2012. Running as a write-in candidate, Furrer defeated Nolan for the position in April 2014. Click
to read more about Nolan's run.
Fribis is the owner of the House Springs Sewer Co. and has served as a Ward 4 alderman since 2008, when former Mayor Mike Svoboda appointed her to fill his seat after he was elected mayor. She defeated Stephen Shady to retain the seat in 2009, was unopposed in the 2011 election, defeated Chorosevic in 2013 and was re-elected last year over challengers Tom Hammelman and Sal Frisella.
Chorosevic has never held elective office. He lost against Fribis for her Ward 4 seat in 2013. He retired in 2004 from the Internal Revenue Service after 30 years.
The ballot order for the mayoral race will be: Nolan, Lipe, Chorosevic, Nelson and Fribis, who filed at 4:05 p.m. today. The mayoral seat carries a two-year term.
Aldermanic seats held by Richard Breeding of Ward 1, Mary Stadter of Ward 2, Bill Boston of Ward 3 and Cindy Minor of Ward 4 are up for election. The seats carry three-year terms.
Breeding, Boston and Stadter have filed for re-election. Two former aldermen have filed for two of the races: Jerry Miguel in Ward 3 and Steve Nieder in Ward 4. Miguel serves on the city's Charter Commission and served as an alderman from 2004 to 2013, when he was term-limited out of office and replaced by Boston, who defeated Grant Mabie for the seat. Mabie won election to the other Ward 3 seat last year.
Nieder represented Ward 4 from 2006 to 2009 and ran unsuccessfully for the seat in 2012 against former Ward 4 Alderman Dan Tennessen. Until last year, Nieder served on the city's Planning and Zoning Commission, despite efforts by Mayor Gregg Roby to oust him from the panel.
Also filing for the Ward 3 seat is Spencer Talbott. In Ward 4, three other candidates have filed besides Nieder — Ryan Pascoe, Tony Kennedy and Ismaine Ayouaz. Pascoe serves on the city's Public Works Board and Board of Adjustment, and Ayouaz serves on the city's Park Board and Economic Development Commission.
Ayouaz previously announced he would run as a write-in candidate for the Ward 4 seat, but filed today, according to City Clerk Helen Ingold.
Ayouaz, who is originally from France and became a U.S. citizen last year, had said he would have to run as a write-in because he will meet the city requirement of being a voter for a year by the election, but not by today's filing deadline.
Minor was appointed to the Ward 4 seat last year to replace former Ward 4 Alderman Mike Tsichlis, who is now running for a seat on the Lindbergh Board of Education.
Aldermanic seats held by Carol Hamilton of Ward 1, James Jones Jr. of Ward 2 and Fred Baras of Ward 3 are up for election. The seats carry two-year terms. Jones was appointed earlier this year to the seat formerly held by Jackie Wilson, who had served on the board since 2004. Wilson resigned her seat because she moved from the city.
Hamilton, Jones and Baras have filed for election and are unopposed.
Up for election in April are trustee seats held by Treasurer Pat Williams and Clerk Sue Ehrhardt. The seats carry two-year terms.
Williams and Ehrhardt have filed for re-election and are unopposed.
Besides the mayoral post, up for election are Sunset Hills aldermanic seats held by Richard Gau of Ward 1, Thomas Musich of Ward 2, Kurt Krueger of Ward 3 and Donna Ernst of Ward 4, and the city collector's post held by Mike Sawicki. All of the seats carry two-year terms.
Gau, Musich, Krueger and Sawicki have filed for re-election.
Stephen Shady and Thompson Price have filed for the Ward 4 aldermanic seat.
Former Alderman Frank Hardy is challenging Gau in Ward 1. Hardy served three terms on the board, until he was defeated by Gau in 2013. The next year, Hardy unsuccessfully challenged Ward 1 Alderman Dee Baebler.
Seats held by Kara Horton and Gary Ujka are up for election on the Lindbergh Board of Education. The seats carry three-year terms. David Reinhardt, Tsichlis, Ujka, Jennifer Miller and Michael Bitzenburg have filed for the seats.
At last week's Lindbergh meeting, Superintendent Jim Simpson announced that Horton will not seek re-election. A transactional corporate attorney focusing on corporate finance, Horton was first elected to the board in 2010 and re-elected alongside former board President Vic Lenz, now the vice president of the State Board of Education. She has two daughters who attend Lindbergh Schools.
After serving as school board treasurer for four years, after last April's election Horton nominated board member Vicki Englund for the position instead.
Horton told the Call that she had more free time when she initially took on the treasurer position and felt it was time to pass the position on to someone else.
"I think it's just time for fresh blood to come over and revive it," she said.
Horton is currently serving as one of Lindbergh's two representatives on the Crestwood TIF Commission examining whether the city should grant tax incentives, including tax-increment financing, to UrbanStreet Group for its $100 million development of the former Crestwood Plaza mall site.
Ujka, a former Rockwood School District administrator, won election in 2014 to a two-year term after Gov. Jay Nixon appointed Lenz to the state board.
Simpson also introduced Ujka, Reinhardt, Miller and Tsichlis as candidates at the Jan. 12 school board meeting.
Reinhardt served as co-chair of the Yes on Prop R campaign that led to the passage of the $35 million Prop R bond issue for Lindbergh in 2014. With funding from the bond issue, construction is currently underway on the new $22 million Dressel Elementary at Musick and Tesson Ferry roads.
Tsichlis served as president of the Crestwood Board of Aldermen until he stepped down last year after he and his family sold their home, but could not find another house within the city limits and moved to the nearby Sappington-Concord area. He was first elected to the Crestwood board in 2013.
Seats held by Lori Trakas and board Vice President Larry Felton are up for election on the Mehlville Board of Education. The seats carry three-year terms.
Trakas filed for re-election this morning, the last day of filing. Felton and Kevin Schartner filed for election the day filing opened. If no one else had filed, no school board election would have been held.
Felton was first elected in 2007 and is seeking his fourth term on the board. He is the president elect of the Missouri School Boards' Association, or MSBA, and would have to be re-elected in Mehlville to serve his slated term as MSBA president starting in June.
Schartner is a district parent, works as a program manager in continuous improvement at Ameren and served as treasurer of the Mehlville-Oakville United Committee, the campaign committee to pass the district's November ballot measure, Proposition R.
Along with Felton, Trakas defeated current board President Venki Palamand, her former Oakville High School classmate, in the 2013 election. Palamand then became the top vote-getter in the 2014 election.
Elected vice president and then secretary her first two years on the board, Trakas has voted against nearly all spending in the last two years and has dissented from the majority of the board on a number of issues, including Proposition R, the 49-cent tax-rate increase voters approved by a historic majority Nov. 3.