Fitch set for new role as councilman
Former St. Louis County Police Chief Tim Fitch will have a new role serving the public starting in January after winning the Nov. 6 election for the 3rd District seat on the St. Louis County Council.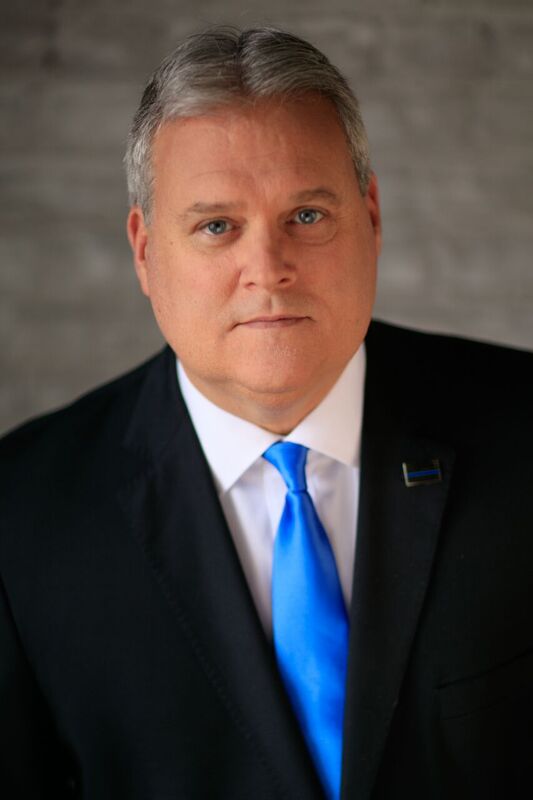 Fitch, who ran as a Republican, will take over the seat from Colleen Wasinger, R-Huntleigh, who decided not to seek another term. Fitch beat his opponent Paul Ward, a Democrat from Kirkwood, with 54.46 percent of the vote compared to Ward's 45.41 percent.
The results of the election surprised Fitch, who thought the race would be closer.
"County Council District 3 has changed significantly demographically. A lot more people identify as Democrats in the 3rd District," said Fitch. "I thought it would be closer…I was surprised by the numbers."
Fitch was an officer with the St. Louis County Police Department for 31 years, and he served as chief of the force for five years, from 2009 to 2014.
"People who voted for me said I was a known commodity and had known me as chief," Fitch said, referring to what he believed helped him win. "He (Ward) is a very nice man. I've gotten to know him, and I respect him very much… But no one knew him outside of Kirkwood."
Fitch emphasized public safety as one of his main goals while campaigning for office and saw it as a concern on many residents' minds as he knocked doors.
"Public safety needs to be a priority in St. Louis County. I knocked hundreds of doors and heard that," said Fitch. "Crime is a No. 1 concern. The region is stagnant and not growing, which contributes to that."
Fitch believes that it is up to St. Louis City to put a halt to seeping crime.
"Look at our front door. It's a city issue, but the county is connected," he said. "You leave the airport and go past all those abandoned buildings… We need to clean up our own backyard before we can expect people to come in. If the city can stop the decay on their end, it won't continue to spread into St. Louis County."
The former chief will be joined by another newcomer on the council, Maplewood resident Lisa Clancy, who defeated 5th District Councilman Pat Dolan, D-Richmond Heights.
Both of them want to work on restoring the relationship between the County Council and County Executive Steve Stenger, who was re-elected to a second term.
"Lisa Clancy and I have had a discussion on restoring a sense of collaboration amongst the council and the county executive," said Fitch, who has scheduled a meeting with Stenger in the upcoming weeks. "I want to explain to him what my goals are and hear what his goals are and restore that trust between the two branches.
"People have elected him for four more years, and we can't continue the discord if we want to better St. Louis County."
Another issue that Fitch is looking to tackle during his time on the council is St. Louis Lambert International Airport. He believes that the council should have more say in the airport since it is located in north county, despite being owned by the city.
"The county has not been part of privatization talks. Yes, the city owns it, but it is in the county and it is a regional asset," said Fitch. "The region should have a say."
The new councilman would like to see more meetings between the St. Louis County Council and St. Louis Board of Aldermen, not just to discuss the future of the airport, but to address the issues the St. Louis region faces as a whole.
"What can we do as the governing bodies of the region to end stagnation?" he said.