Fitch calls for Bell to turn over Catholic Supply case to feds for death penalty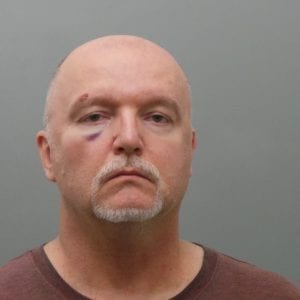 Former St. Louis County police Chief Tim Fitch, now set to take a seat on the County Council Jan. 1, called on the incoming county prosecutor to turn the Catholic Supply killing case over to federal authorities so that the killer can get the death penalty.
Prosecutors charged Thomas Bruce, 53, of Imperial with first-degree murder, kidnapping and burglary in the case, in which they say Bruce went into the Catholic Supply store at 14069 Manchester Road Nov. 19, sexually assaulted three women at gunpoint and shot Jamie Schmidt in the head when she refused to comply with his demands. House Springs resident Schmidt, 53, later died at a hospital.
Bruce is being held without bond at the St. Louis County Justice Center.
The Catholic Supply store is in the west county-based 3rd District, which Fitch, R-Fenton, will represent starting in January. Incoming county Prosecuting Attorney Wesley Bell will be sworn in alongside Fitch at a ceremony Jan. 1.
But Bell should not be prosecuting the case, Fitch argued in a news release sent out last week.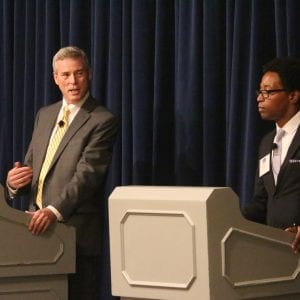 "This horrific sexual assault and murder begs for the ultimate penalty upon conviction," Fitch said. "The community needs to send a convincing message in senseless deaths such as the one forced upon the victim, Jamie Schmidt."
In a press conference following Bruce's arrest, county Prosecuting Attorney Robert McCulloch said that the decision on the death penalty would be up to Bell.
The incoming prosecutor vowed in his campaign platform that he would not seek the death penalty in any case. He defeated seven-term incumbent McCulloch in the Democratic primary in August and had no challenger in the November general election.
Fitch noted that Bell said on his campaign website that he "pledges never to seek the death penalty."
Fitch said he believed federal prosecutors could find multiple federal crimes to associate with the case to seek execution.