First-graders learn about world holidays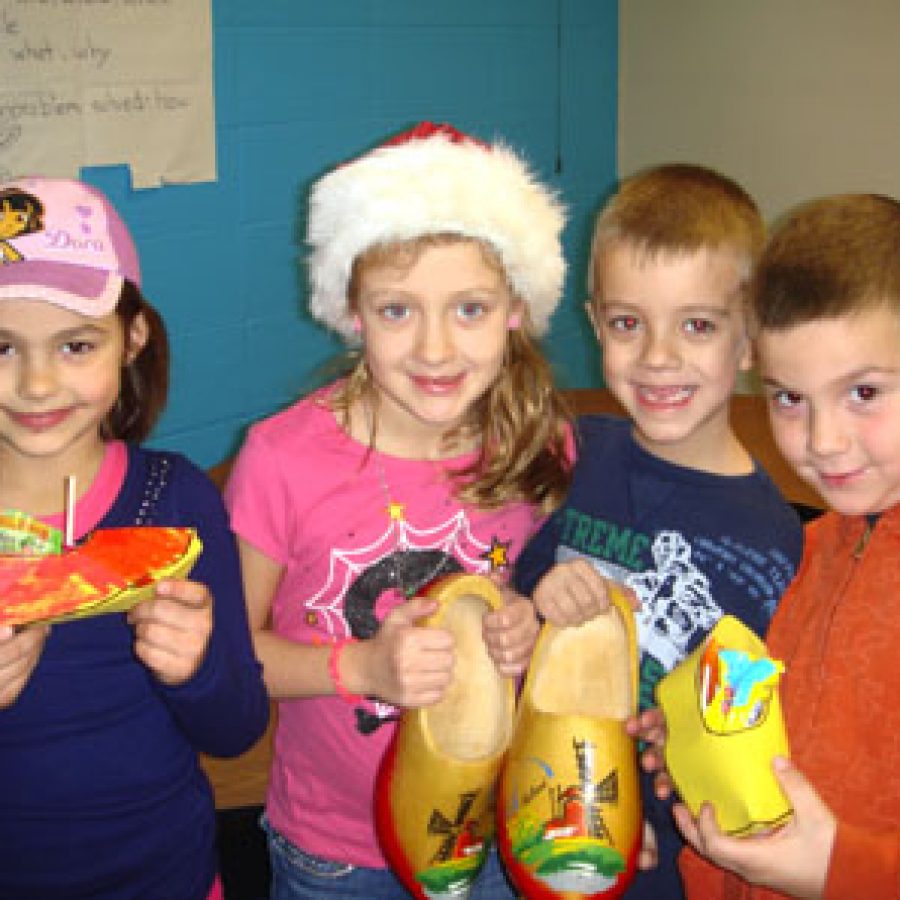 Sappington Elementary School first-graders learned holiday traditions from several of the world's continents during the month of December, building their acceptance and understanding of other cultures, according to a district news release.
For example, students learned that the custom of having a Christmas tree in the home comes from Germany.
Students decorated their own trees and learned to sing "O Tannenbaum."
They also made a kinara candleholder while learning the seven principles of Kwanzaa, and worked together to make wooden shoes as they studied the tradition of St. Nikolaus' Day, which is celebrated in Holland and Germany on Dec. 5, the release stated.
The school's first-graders also learned about Hanukkah symbols such as a menorah and Dreidel, and celebrated Sweden's St. Lucia Day on Dec. 13, which reminds people that days with more light will be coming soon.
Finally, students made holiday ornaments from Italy and Polish ornament chains to decorate Christmas trees, as they learned about the Italian tradition of Old Befana and Poland's unique Christmas Eve traditions, according to the release.