First Baptist Church of Oakville hosts fourth annual Pioneer Harvest Dinner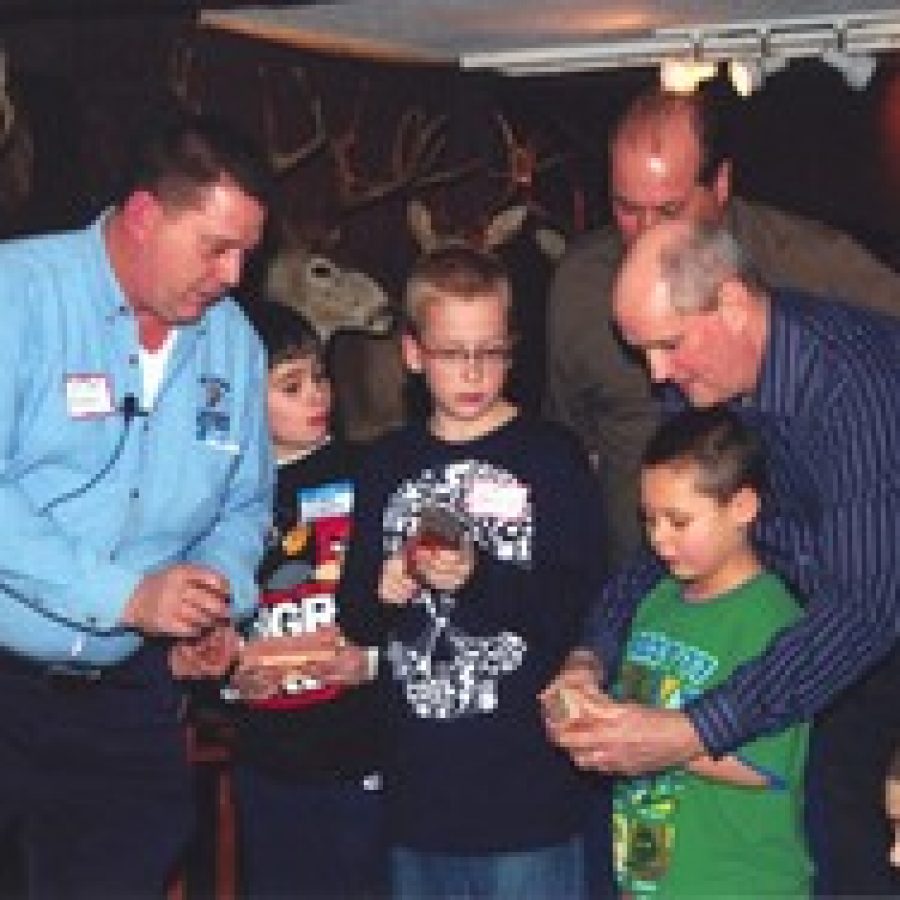 The First Baptist Church of Oakville's fourth annual Pioneer Harvest Dinner was the most successful ever, according to Pastor John Hessel.
Besides dinner, the annual event featured music and guest speakers, according to a news release.
A team of cooks begin meal preparation a week in advance of the Jan. 11 event. Appetizers included duck roll-ups and bacon-wrapped venison that people enjoyed as they viewed wild-game exhibits that featured deer, fox, wild turkey, antelope, wild birds and fish, the release stated.
Wild-game entrees served for dinner included wild turkey, multiple venison dishes, deer stew, pheasant, fish, goose, dove, duck and bison. With the exception of the bison and some fish, all of the entrees were donated by church members and friends of the church.
As the meal was served, bluegrass and country music was performed by the Pioneer Harvesters, a group comprised of members of the church's Praise Band — Tim Shellhase, guitar and vocals; Nicole Moore, fiddle; and John Gorse Jr., piano and vocals.
After the meal, Mitch Norris, of the St. Louis Chapter World Turkey Federation, gave turkey-calling lessons to the many youngsters present, and each was given a turkey call to keep.
After they demonstrated their newly learned talent Frank Wagner, CEO of Schwarz Studio Taxidermy, conducted a question-and-answer session about the history and art of taxidermy.
Featured speaker and avid bow hunter Dick Wood gave an account of the history of bow hunting in Missouri and the many organizations to which he is affiliated.
Hessel provided closing inspirational thoughts for the evening, according to the release.
"This is on every account, our most successful Pioneer Harvest Dinner," Hessel stated in the release
The Pioneer Harvest Dinner was envisioned by Chairman John Gorse four years ago with the concept to provide a family friendly outreach ministry to sportsmen, conservationists and the community.
Helping make the event a success were the efforts of church youth, who performed duties of servers, security and parking detail, according to the release.