Financial condition of fire district solid, auditor tells board
Independent auditor praises condition of district's finances, job done by CFO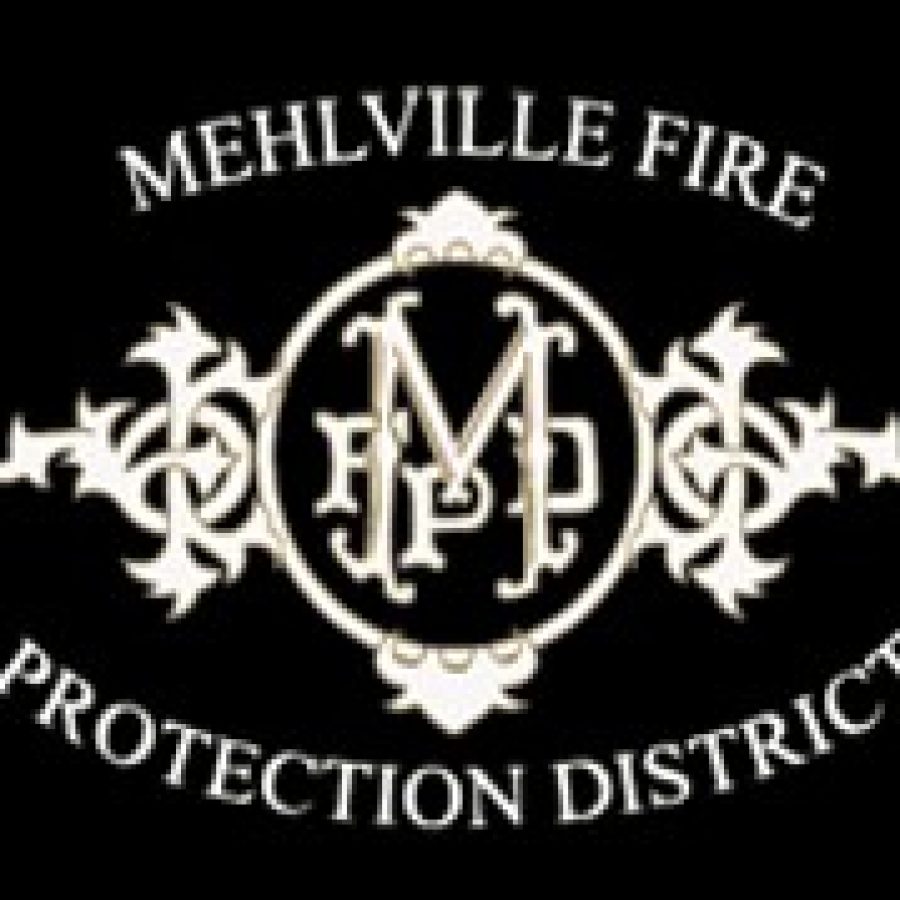 The Mehlville Fire Protection District remains in sound financial condition, with the district's net position increasing by nearly $1.9 million during fiscal 2016.
The Board of Directors voted unanimously June 28 to approve the district's Comprehensive Annual Financial Report, audited by Hochschild, Bloom & Co., for the fiscal year ending Dec. 31, 2016.
Robert Offerman of Hochschild, Bloom & Co. told board members that the district received an "unmodified opinion" on its 2016 financial statements — the best possible rating that can be given.
The fire district earned a Certificate of Achievement for Excellence in Financial Reporting from the Government Finance Officers Association, GFOA, for its 2015 financial statements. This is the 18th consecutive year the district has received this recognition.
The GFOA is another level of review of the district's finances, and Offerman praised the work of Brian Bond, the district's chief financial officer.
"… Actually, the district's finances are in really good shape, and every year the district gets the Certificate of Achievement in Financial Reporting from the GFOA, the Government Finance Officers Association …," he said. "It's another level of review and assurance that your financial statements are prepared in accordance with U.S. generally accepted accounting principles. There is one thing I did want to mention to the directors here this evening, which is kind of astounding because we do over a hundred audits — I don't know exactly how many audits we do — but a lot, and we do a lot of governmental audits.
"It's very, very rare that you do an audit where we don't make any adjustments. So I would like to commend Brian. He did an excellent job. I mean it doesn't happen very often that we don't have some adjustments …"
Besides not having any audit adjustments, Offerman said, "There really were no management letter comments either. There's a couple comments carried forward from last year, but the district is doing a good job. We do other audits where we'll have 10, 12, even 15 different comments, problems they have with internal controls, things like that. But anyway, I just wanted to point out the district is doing an excellent job …"
During 2016, the district's total net position — total assets — increased $1,899,363 to $39,034,697 from $37,135,334 the previous year. That amounts to a 5.11-percent increase, according to the report.
Of the district's net position of $39,034,697, the report states, "(A total of) $16,012,378 represents the district's investment in capital assets, net of related debt; $1,383,827 is restricted for dispatch; and the balance of $21,638,492 will be used to meet the district's ongoing obligations to citizens and creditors."
The district's revenues increased $672,476 from the previous year, while expenses decreased $727,768 from 2015.
"Revenues increased over (the) prior year mainly as a result of increased property tax," the audit stated. "Expenses decreased compared to (the) prior year mainly due to a reduction in the district's discretionary pension contribution. During 2016, the board approved an additional one-time $360,000 discretionary pension contribution."
For 2015, the board approved a one-time discretionary pension contribution of $850,000.
For 2016, the district reported current and noncurrent liabilities totaling nearly $9.94 million — $25,654 less than the previous year. Of that $9.94 million, nearly $5.3 million is from the district's defined-benefit plan that has been frozen. Besides the pension liability, the district reported a decrease of $211,255 in long-term debt for certificates of participation, or COPs, issued in May 2000, and compensated absences, including accrued vacation and sick leave.
A total of $3.61 million in COPs were issued in 2000 to fund the expansion and renovation of the district's No. 5 firehouse and administrative headquarters on Mueller Road in Green Park.
In July 2005, the Board of Directors voted to refund the COPs issued in 2000 with a savings of more than $240,000 in interest payments. As of Dec. 31, the district owed $1,060,000 on the COPs.
The district's liability for accrued vacation totaled $1,074,041 at the end of 2016, an increase of $58,256.
The district's liability for accrued vacation totaled $1,015,785 at the end of 2015, a decrease of $19,359.
The district's liability for accrued sick leave totaled $712,199 at the end of 2016, a decrease of $24,511.
The district's liability for accrued sick leave totaled $736,710 at the end of 2015, a reduction of $53,919.
In 2011, the district reduced its liability for accrued sick leave by $1,487,347 — to $897,897 from $2,385,244. That liability was reduced through attrition and a $1.1 million payout to employees.
The report highlighted several upgrades in service during 2016, including:
• "2016 represented the third full year after the district transitioned to a new emergency dispatching center and recognized substantial technological upgrades related to Advanced Vehicle Locator — AVL — and Mobile Data Terminal — MDT. AVL service utilizes global-positioning-system technology and allows the closest available unit to be dispatched based upon location, versus using a system of designated areas of response. MDT service provides electronically transmitted, real-time patient-information updates to the crews while responding to the call."
• "The district continues to purchase a new ambulance each year and provides the largest ambulance service of all fire districts in St. Louis County. 2016 represented the fourth full year of the district's modified-staffing model to provide a sixth ambulance in service, improving response times for emergency medical services."
• "The district's child safety seat program implemented in 2006 has installed over 2,000 safety seats at no cost to residents."
• "The district has remained committed to fiscal conservatism and fiscal responsibility and maintained the lowest tax rate of all fire districts in St. Louis County for the 11th year in a row."
• "Safety and administrative reforms have resulted in consistent reductions in workers' compensation premiums, which have consistently decreased from $893,000 in 2005 to $644,358 in 2016."
During 2016, board Chairman Aaron Hilmer was paid $1,975, board Treasurer Bonnie Stegman was paid $1,929 and board Secretary Ed Ryan was paid $1,809 — a total of $5,713. Offerman previously has noted that Mehlville's directors' fees are probably the lowest in the county.