Fifth-graders strum along during free ukulele lesson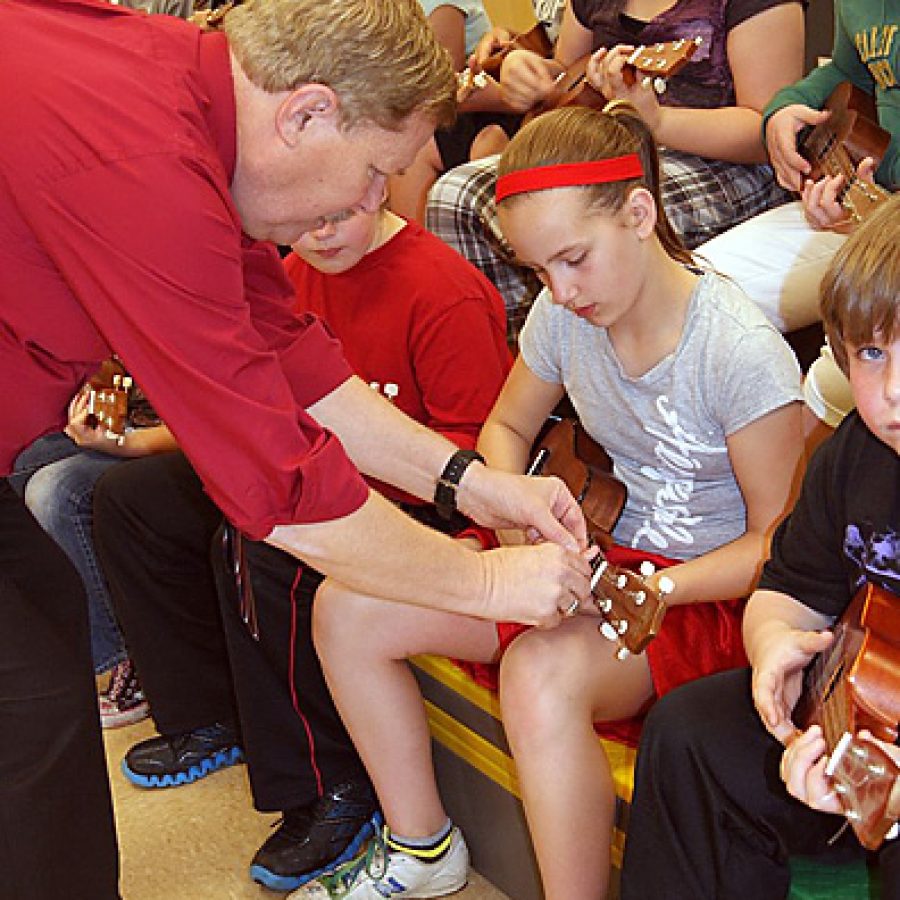 Oakville Elementary School fifth-graders recently learned to play a new instrument — the ukulele.
Fred Willman, a music and education faculty member at the University of Missouri-St. Louis, offered a special ukulele workshop for the students during music class on April 19 and April 21 at the school.
Willman, who served as the faculty adviser for Oakville Elementary School music teacher Karen Dickinson when she was earning her master's degree, brought ukuleles for every student in the class to play during the workshop, according to a Mehlville School District news release.
The fifth-graders learned how to hold the instrument and the different placements for their fingers, and they used this knowledge to play the ukulele while singing "Row, Row, Row Your Boat" and "Are You Sleeping, Brother John?"
"These workshops are fun for me because I don't get to work with kids this age very much," Willman, who taught the workshops at Oakville Elementary at no cost, stated in the release.
During his ukulele instruction, Willman also explained to students about the origination of the instrument, the different sizes of the ukulele and why it was first used.
"I received several positive comments from students about the workshop. They told me how much fun they had playing the ukulele," Dickinson stated.