Fifth-graders leave mark on school with original mural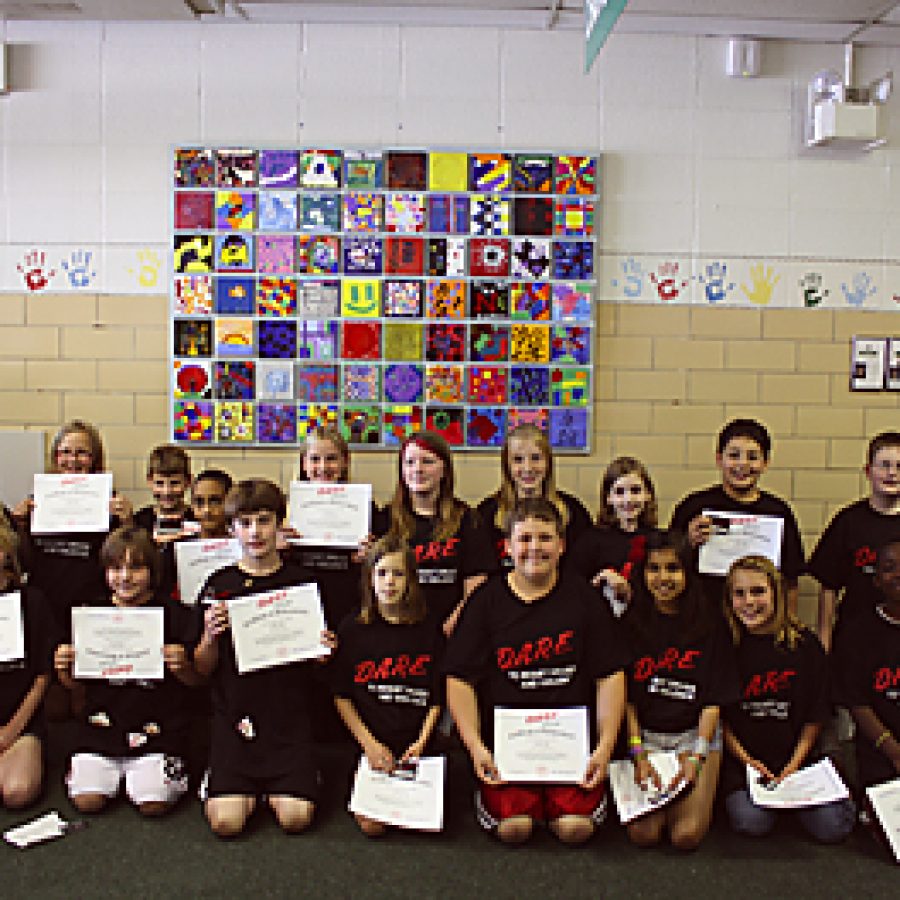 Long Elementary School fifth-graders unveiled a mural May 24 that will allow the students to leave behind a piece of what they have learned as a thank-you to their school.
The mural includes 70 unique tiles, each created by a graduating fifth-grader in Laura Heller's art class this spring, according to a Lindbergh Schools news release.
Long parent and local artist Sharon Spillar guided the students through the process of creating abstract art and assembled the completed masterpieces into a larger format.
Fifth-graders at Long Elementary School will attend Truman Middle School in the fall.