Family raising money for funeral for Rogers Elementary first-grader struck, killed by car
More than $7,500 raised toward $10,000 goal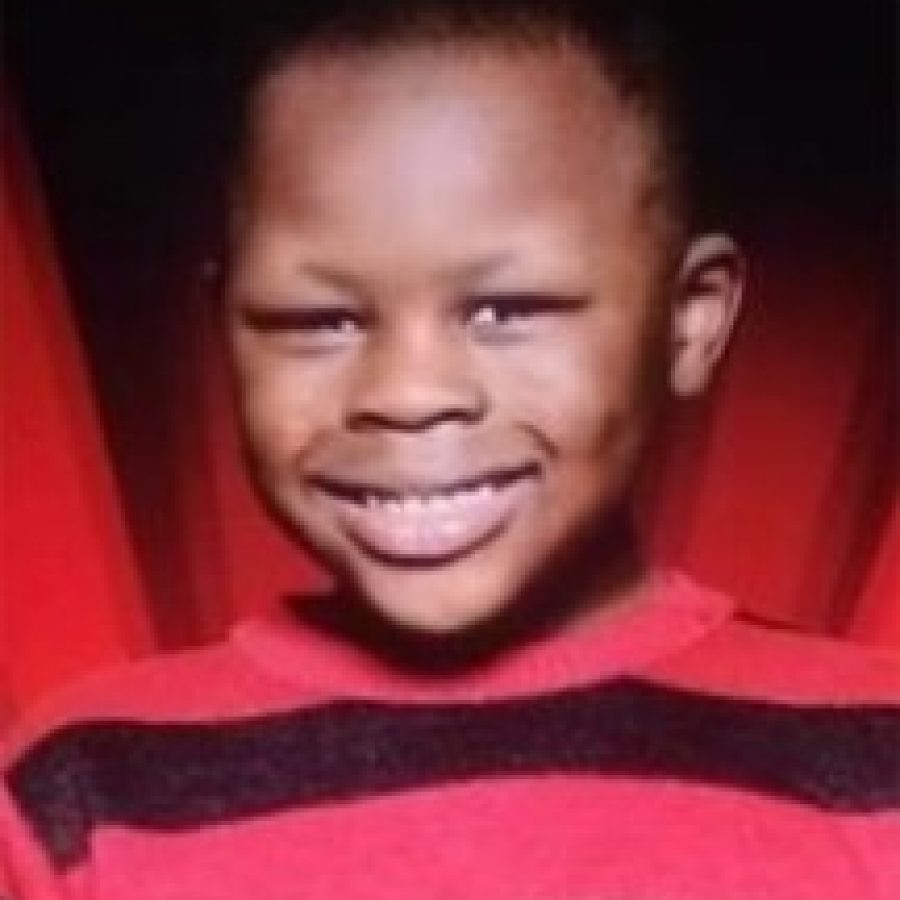 The Rogers Elementary community is rallying around the family of a student killed by a car over the weekend by raising money for funeral expenses.
Rogers first-grader Demond Moorehead, 7, died after he was hit by a car while riding his bicycle near his home in the Patch neighborhood in south St. Louis city Sunday night.
The Mehlville School District will hold a moment of silence for Demond at Wednesday's board meeting at 6:30 p.m. at Mehlville High School, 3200 Lemay Ferry Road.
Demond was a classmate of Mehlville Board of Education President Samantha Stormer's daughter at Rogers, and the Rogers Parent Organization, or RPO, is working on several fundraisers to help the child's parents, Johnika Davis and Jimmie Moorehead. His mother is pregnant with her second child.
To donate money at the GoFundMe page,
.
"We want the family to know that they're part of our family," Stormer said.
More than $7,500 had been raised toward the $10,000 funeral goal as of Wednesday morning. Funeral plans have not yet been set.
Demond's family moved into a new apartment Tuesday to be closer to family, and the owner of their new building, Oakville resident and retired Lindbergh Schools teacher Mary McCartney, told the Call she will personally deliver any donations of gift cards or meals that Oakville residents would like to provide. Residents can call her at (314) 877-9063.
"I am asking all of Oakville to share the compassion which we hold for everything else and help this devastatingly bereaved family," McCartney said. "Please help and call me."
The RPO is also organizing meals for the family and other ideas if anyone wants to contact Stormer at stormers@mehlvilleschooldistrict.net.
Davis wrote on the GoFundMe page that her son was "full of smiles every moment of the day… Demond was a sweet loving boy ….who welcomed everyone he came across with his big big smile and loving hugs …I hate that I'm writing about him in past tense today… we love him so much and just want to send him home to be with our father in heaven, peacefully…Thank you for your donations..I truly appreciate you all."
Demond was looking forward to being a big brother, his mother said.
According to an account from the St. Louis Metropolitan Police Department, Demond was riding his bike out of an alley in the 300 block of Schirmer Street when a 17-year-old driver in a red Jeep Commander SUV hit him at roughly 6:30 p.m. Demond was thrown from his bike and was pronounced dead at a hospital.
Family members and neighbors held a vigil Tuesday night at the crash site to memorialize Demond. The site is near the intersection of Schirmer and Michigan, across from the former St. Boniface School.
No charges have been filed in the case. Police said the Jeep driver remained at the scene and is cooperating with the investigation, but family members dispute that account and contend that the female Jeep driver switched seats with a man who was actually driving. Demond was riding his bike with his cousin, 8, who saw the entire incident.
Police are reviewing surveillance video from the school playground to determine what happened. The SLMPD's Accident Reconstruction unit will recreate the scene to determine the cause, which could take four to six weeks, police said.
Toxicology results will not be available for 12 to 16 weeks, and the investigation will not be complete until then, police added.