Experience to drive Lindbergh golf team
Lindbergh coach expecting stronger golf team this year.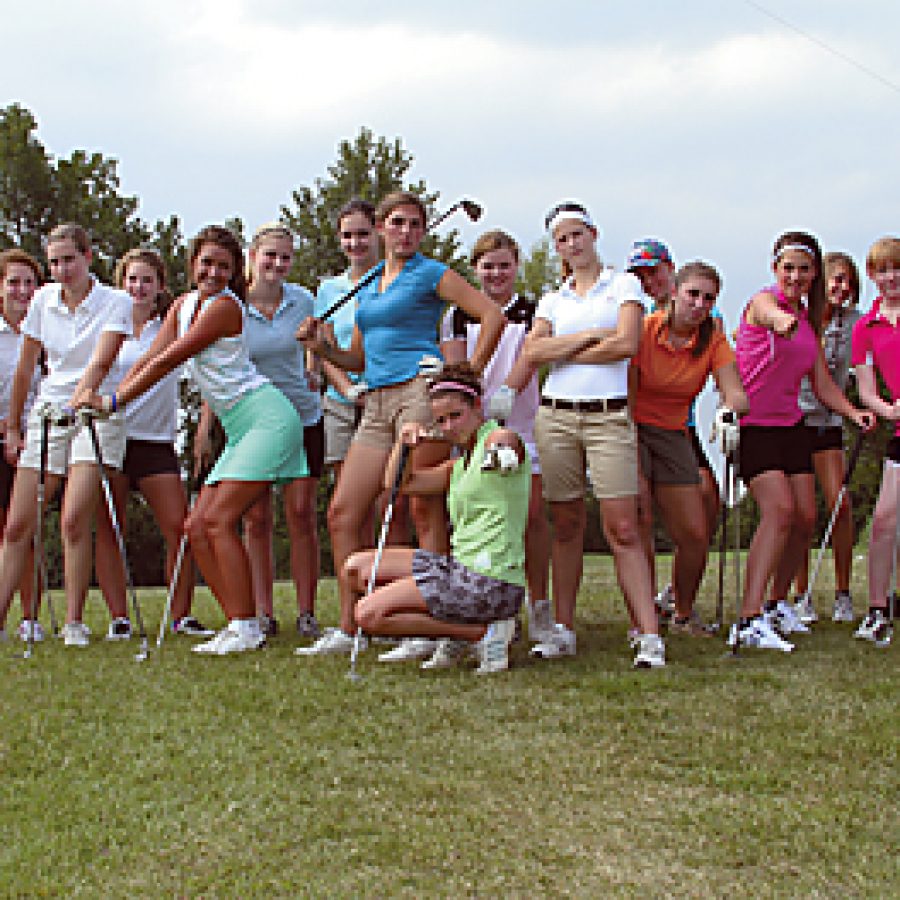 The Lindbergh High School varsity girls' golf team is expecting to drive a little further in the standings this season as it is coming off a strong year with the loss of only one senior.
"We did pretty well. We were pretty successful. We achieved what I kind of expected us to. We had some really good leadership," head coach Mike Tyler said.
That senior and leader was Kayla Luber, who led the team as the lowest scorer last season, but Tyler is not worried about his new squad at all.
"I expect it to be a stronger team this year because of all those juniors that were kind of in the middle of the field," he said.
"Several of them have really stepped up and worked a lot over the summer, played a lot of tournaments and improved a great deal.
Rachel Marchi, the team captain, will be feeling the pressure as she tries to lead the squad to a state appearance.
Tyler also is looking for a lot from his other returning seniors this year — Kirsti Meyer, Leah Efken, Blake Hancock, Mackenzie Hempe and Liz Uxa.
"Our goal is always to try to get down to state as a team," Tyler said. "That's a lofty goal this year, but if you have three or four good scores you can get down there. If not (the whole team), at least get some people down there to experience it because there's nothing like it. It's a great opportunity for the girl golfers."
The Flyers have a lot of experience coming back and lots of talent on the team, but they might have more talent than they realize, as Tyler noted. He said the biggest obstacle this team faces is its big roster.
The Flyers have 19 golfers, which is challenging because he only gets a limited time with each player and could miss an opportunity to develop a player to her full potential as a result of not spending enough time with each individual golfer.
Tyler also said that throughout the preseason and the early part of the regular season there is a tendency for some of the newer golfers to emerge and break away from the pack.
"I hope we get that break sooner than later," he said.