Experience to be the foundation of Lindbergh High girls' success this season
Future looking 'very bright' for Flyers girls, coach says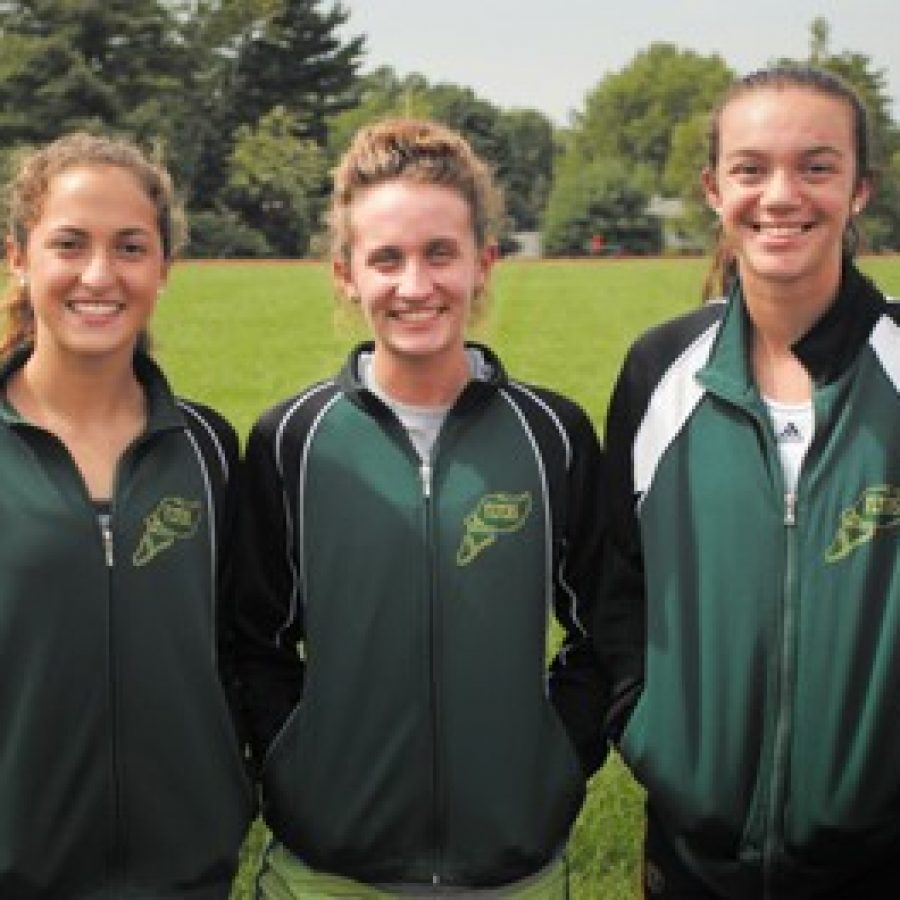 Experience is the foundation of the Lindbergh High School varsity girls' cross country team and will no doubt be a contributing factor if the team achieves its expected success in the 2014 season.
The Flyers finished second in districts as a team last year, which is respectable, but they are shooting for first place this year, according to head coach Tom Gose.
The experience that the Flyers hope will propel them to a better finish this year is actually somewhat rare, the coach told the Call.
"We return three runners. Each of these three has been a full-time varsity runner since their first high school meet — senior Hanna Haegele, junior Mary Riley and sophomore Josie Korenak," Gose said. "Each of them has reached the sectional competition in each year of competition.
"The challenge this year is to break the glass ceiling at sectionals and make it through to the state championships. Each of those ladies had outstanding summers of preparation."
The Flyers also have some exciting and promising newcomers to add to the mix, who will compete for varsity spots.
Freshmen Caroline Yenzer, Libby Dorsey and Sydney Feltenstein have impressed the coaches in early workouts, Gose said.
"Sophomore Aly Van Cardo, a state qualifier in the 800-meter last spring, will make her cross country debut this fall, as will fellow sophomore Hope Benson," he said. "Junior Monica Obradovic, a rookie to cross country, may contend for a varsity position and freshman Megan Bartz is an excellent athlete who may find herself in the varsity mix as well."
While all the pieces are in place for a good season, things must unfold a certain way.
"The success of the varsity team will hinge upon the health of the three returners and the in-season development of the rookie group," Gose said. "The future is very bright for the squad. How quickly that future arrives will be the question."