Experience, new talent to drive Oakville
Oakville High girls' golf team could make some noise in 11′.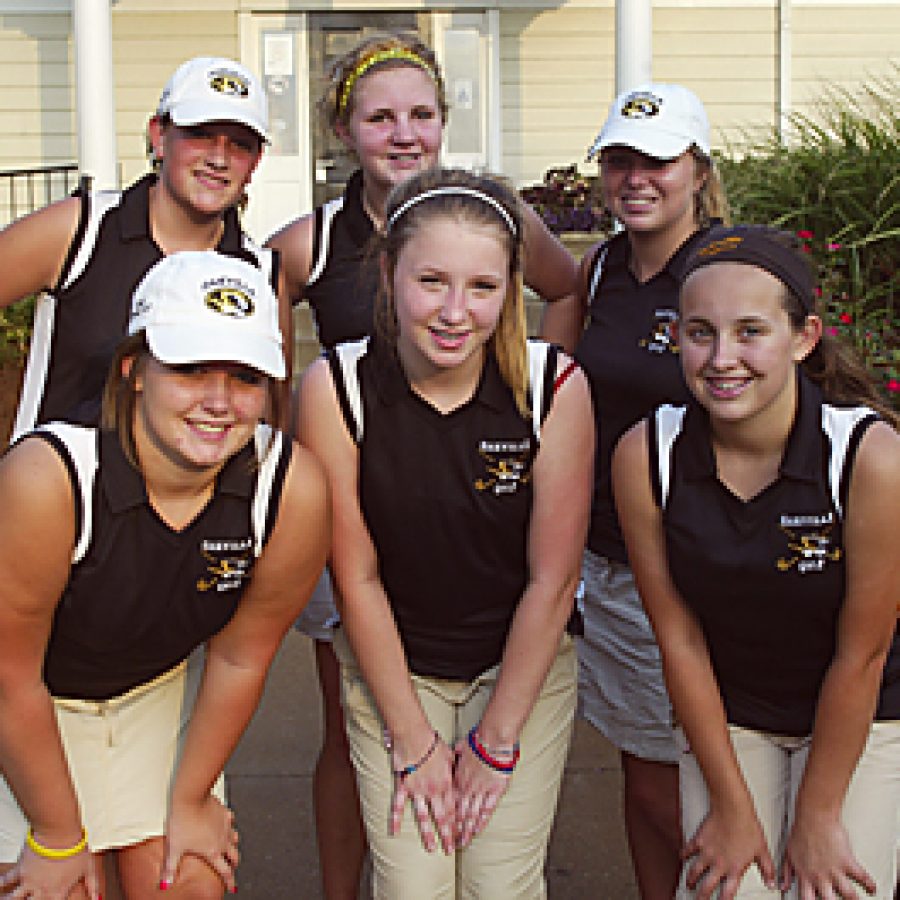 The Oakville Senior High School girls' varsity golf squad, led by head coach Cindy Maulin, is working toward filling gaps left by last season's three graduating seniors.
"We did really well last year," Maulin said. "We lost three seniors. That's going to be a lot of shoes to fill."
One of those players was Lauren Buschhorn, who made it into the sectionals last season.
The Tigers went 6-4 in nine-hole matches and were about the middle of the pack everywhere else.
Individually they had some players medal in nine- and 18-hole matches.
Maulin does have a few returners and she is optimistic about her newcomers.
"We have three returners that are juniors and we have three new girls — two freshman and a sophomore," she said. "… We have a mixture of experience and budding golfers. So we think we are going to be OK though, because two of the girls, the two that are freshman, have both competed in the Gateway PGA, so they have some experience under their belt."
Maulin is going to be looking to those returning veterans for leadership and hopes that they can drive the team to a successful season in 2011.
"It's different when you play competitive golf out here with other schools as opposed to practicing with your friends and your family. So everything counts and the pressure is on," she said. "… You have to get used to playing in that situation and those three juniors have done that. So I think they are really ready … I'm excited for them. I think they'll do OK."
But everyone will have to contribute with her roster of six.
Juniors Tori Hotz, Sarah Witte and Francine Eichhorn, sophomore Shelby Stoltz and freshmen Alexa Shelton and Bailey Fedorchak will comprise the team this year.
Maulin is happy with what she has seen so far this year from her squad.
"I think they have a real strong work ethic. They like to come to practice," she said. "They like to be together. They cheer for one another.
"They have ownership in the program and they have great support from their families. So I think that would be our strength," the coach added.
The team's weakness, Maulin said, is getting the newcomers used to playing golf at a competitive level regularly.
"With their work ethic and their enthusiasm I think we will overcome our obstacles," she said. "So we are young but we could make some noise."