Election in Mehlville attracts most money of local board races
Prop G committee generates $14,114 to support measure
Campaign finance reports filed last week show the five-way race for the Mehlville Board of Education attracted the most money of any of the local races in Tuesday's election, with the Lindbergh Schools Proposition G bond issue attracting the most overall contributions for its "Yes on Prop G" campaign.
Incumbent Mehlville board Secretary Rich Franz raised the most new money of any Mehlville school board candidate, followed by former board member Venki Palamand — who had the most cash raised overall from his previous campaign committee — and newcomers Samantha Stormer, Jean Pretto and Randy Howard.
Many candidates for local office do not file reports with the Missouri Ethics Commission since candidates only have to file financial disclosure reports if their committees received more than $500 in contributions, spent more than $500 on the campaign or have a contributor, aside from the candidate, who donated more than $325.
Franz started with $45 in his committee in January, but eventually raised $3,906, including $1,100 from himself and $300 from South County Dodge Chrysler Jeep. Franz spent $1,395, including $938 for an ad in the Call and $457 for yard signs from The Goodson Co.
Palamand led the overall field in cash on hand with $6,455, most of it carried over from his previous campaign committee through a $3,380 donation, along with $3,075 in new donations. His largest donations were $700 from ES Medical, a medical-supply company, and $500 from the political-action committee of the Mehlville National Education Association, or MNEA. Palamand's top expense was $113 to Creative Litho for postcards.
Pretto originally did not file any of her campaign-finance reports, but told the Call she traveled to Jefferson City on Monday and filed them in person with the Missouri Ethics Commission after being contacted by the newspaper.
Pretto said she did not realize that the forms were required by law, and when she sent in her initial committee filing past the February deadline in March, she was waiting to hear back for confirmation and a PIN code for e-filing, but never did.
"It was my mistake, it was an oversight on my part, and I take responsibility for it," she told the Call.
Pretto raised $1,874, including a $560 loan from herself and $500 from the MNEA political-action committee, and spent $904, including $848 for yard signs at SPC Printing, according to the forms she provided to the Call.
Stormer filed her earlier required reports, but was late filing her eight-day report.
She raised $1,935, according to her eight-day report. Her major donations included $500 from the MNEA and $250 each from Palamand's committee and from the St. Louis City Labor Legislative Club.
Stormer's only expenses as of the time of the report were $188 to Creative Litho for business cards and $178 to Oakville Sports Pub for a candidate social.
Howard rounded out the Mehlville field with $514 in donations, including a $249 donation from Joseph Coleman and $265 in small donations. Howard's only expense was $457 for yard signs from The Goodson Co.
In the Crestwood mayoral race, challenger Gregg Roby raised $4,780. Although earlier campaign filings listed former Mayor Roy Robinson as Roby's largest supporter with a $200 donation, Roby's eight-day report indicates that his largest donor was Janet Miller, who donated $250, $200 from Roby and a $3,000 loan from Roby.
Roby's largest expenses included $1,400 to Mark's Quick Printing for signs, $746 to Pole Position Raceway for his campaign kickoff party and $300 for fliers distributed in the Call.
Incumbent Mayor Jeff Schlink stated publicly during his campaign that he was not accepting any donations. His eight-day report shows he contributed $1,312 to his campaign and spent $984, including $408 for fliers distributed through the Call.
The Yes for Prop G committee, co-chaired by parent volunteers Jennifer Abercrombie and David Reinhardt, raised $14,114 to support the district's proposed $34 million bond issue for a new elementary school and improvements to Lindbergh High School.
Lindbergh teachers' unions were the campaign's largest donors: The Lindbergh National Education Association, or LNEA, donated $5,000, and the Lindbergh Missouri State Teachers' Association, or MSTA, donated $2,000.
The campaign had spent $12,446 at the time committee Treasurer Karen Schuster, who also serves as secretary on the Lindbergh Board of Education, filed the eight-day report, including two payments of $3,886 to Gene Del Printing for mailings.
In the Lindbergh Board of Education race, challenger Cori Akins raised $1,483.
Her largest donors were Lisa Pannett, who gave $300, and Mary Ann Haberberger, who contributed $200. She spent $733 at O.R. Pechman for signs and $536 for handouts from Input Technology.
Incumbents Kathleen Kienstra, Don Bee and Vicki Englund share a treasurer, Kienstra's husband, Grantwood Village Trustee Mark Kienstra.
Englund, who also represents the district in the Missouri Legislature, took in $4,679 in donations, most of it through a $4,500 donation from her legislative campaign committee. She also donated $100 to her own campaign, and Kienstra donated $79.27. Englund's top expense was $392 for yard signs from Mark's Quick Printing.
Bee, the board's vice president, raised $2,821, most of it from himself through either monetary or in-kind contributions. His only donation was from Kathleen Kienstra's committee, and he had no expenses.
Her only donation was a loan from Mark Kienstra, and her only expense was $237.83 for signs from Mark's Quick Printing. Kathleen Kienstra, who serves as board president, also donated $79.27 to Bee.
Al Faulstich loaned himself $300 for his campaign and spent $111 on printing and signs.
Lindbergh candidates Christopher Clegg, Daniel Sampson and Gary Ujka did not file campaign-finance reports.
Akins, Bee, Englund, Faulstich and Kathleen Kienstra were vying for three three-year seats on the board. Clegg, Sampson and Ujka were vying for a seat that carries a two-year term.
In Sunset Hills, incumbent Ward 1 Alderman Richard Gau's committee, Now for Gau, reported taking in $7,042, much of it carried over from Gau's earlier campaigns. He donated $1,108 to himself this election, without any expenses reported.
Mayor Bill Nolan, who did not have a challenger when filing for the ballot closed in January, did not form a committee and did not file any reports. Mark Furrer filed a few weeks ago to run against Nolan as a write-in candidate, and write-in candidates do not have to file any reports, either.
Aldermanic candidates Tom Musich of Ward 2, Art Havener of Ward 4 and Douglas McGuire Jr., who is challenging Gau in Ward 1, did not file any reports.
About the Writer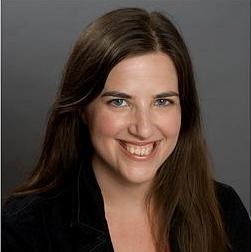 Gloria Lloyd, News Editor
Gloria is the editor of The Call. If you have any thoughts or suggestions for coverage, email her at glorialloyd@callnewspapers.com.