Election 2016: Eagleton and Koenig square off in 15th Senate District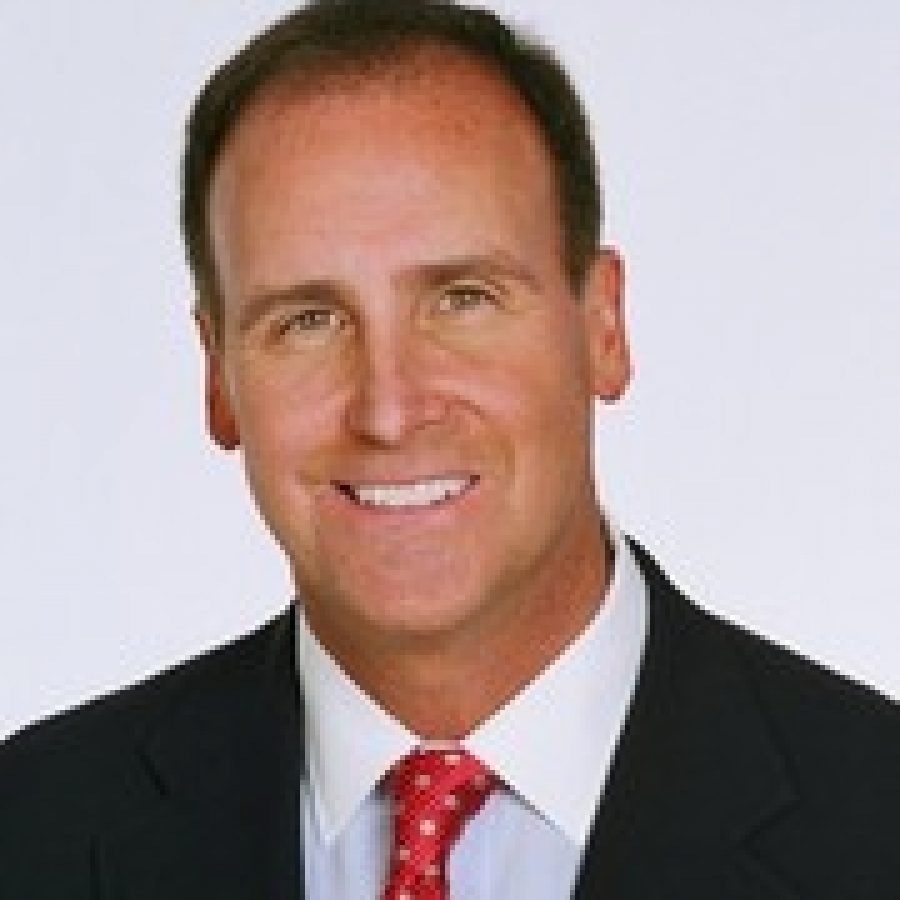 Kirkwood Democrat Stephen Eagleton and Rep. Andrew Koenig, R-Manchester, are seeking the 15th District Missouri Senate seat in Tuesday's election.
The seat is currently held by Eric Schmitt, R-Glendale, who is term-limited and running for state treasurer against Democratic candidate Judy Baker.
The 15th District is a Republican-leaning area that includes Sunset Hills, and is the other senator representing parts of south county aside from the 1st District, currently represented by Sen. Scott Sifton, D-Crestwood.
Neither Koenig nor Eagleton returned the Call's questionnaire for the race, so the Call does not make an endorsement in the contest.
Koenig also did not return a questionnaire prior to his Aug. 2 primary defeat of former Rep. Rick Stream, R-Kirkwood, in the GOP primary. Eagleton defeated attorney Mark Boyko in the Democratic primary in August. He also did not return a Call questionnaire prior to the primary, but issued this statement: "I am running for state Senate 15. I have a JD (Juris Doctor degree) from St. Louis University. I support the following: abortion, death penalty, limiting campaign contributions, making audio recordings of closed meetings, and I would use tolls to fund road and bridge repairs.
"I do not support the idea of merging St. Louis with the county."
Although Koenig currently represents a district outside the Call's coverage area, he is most familiar to Call readers for a hearing on a bill he sponsored in the Missouri House in 2011 on changing the state retirement system for teachers, Public School Retirement System of Missouri, or PSRS. The bill Koenig introduced sought to establish a defined-contribution plan for any new employee who became a PSRS member beginning July 1, 2013. Such membership would have been automatic unless the employee elected to become a member of the existing defined-benefit plan within 12 months of his or her hire date.
Koenig's bill never made it out of committee, and the only person to testify in favor of it was Mehlville Fire Protection District Board of Directors Chairman Aaron Hilmer. Testifying against it were representatives of the retirement system, the Missouri State Teachers Association and the Missouri National Education Association, among others.
In 2013, Koenig introduced legislation that would encourage public elementary and secondary school teachers to teach differing theories of evolution. While the bill didn't mandate teaching creationism, it did call on educators to examine the "strengths and weaknesses" of evolutionary theory and prohibit schools from barring them from doing so. Most textbooks are one-sided when it comes to teaching evolution, Koenig said at the time. He said his bill would empower teachers and allow for greater academic freedom in the classroom.
"Many teachers are afraid to teach criticisms of scientific theories out of fear of losing their jobs," he said.
Spokespersons from the Discovery Institute, a Seattle-based think tank that advocates for intelligent design, argued that the bill would encourage students to think critically in the classroom. They pointed to similar laws in Louisiana and Tennessee.
In 2011, Koenig sponsored a resolution that would have repealed the state's individual and corporate income taxes and replaced them with sales taxes.
In December 2014, Rep. Mike Leara, R-Concord, announced that he would run in the GOP primary for the 15th District, after Stream's announcement. However, Leara withdrew his candidacy in February 2016 and endorsed Stream, who had been narrowly defeated for county executive by Steve Stenger in November 2014.
"Our citizens need capable, conservative representation in Jefferson City," Leara said at the time of the announcement. "In large part, my decision not to run centers on my full confidence in a very qualified candidate that I will be fully supporting — Rick Stream.
"I strongly believe Rick has the character and ability to do an excellent job representing us for many years to come, fighting for our conservative values in Jefferson City."