Edith Cunnane dies; former County Council member founded St. Patrick Center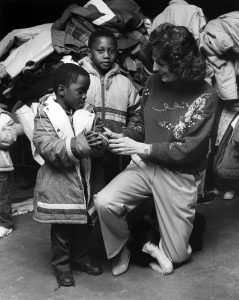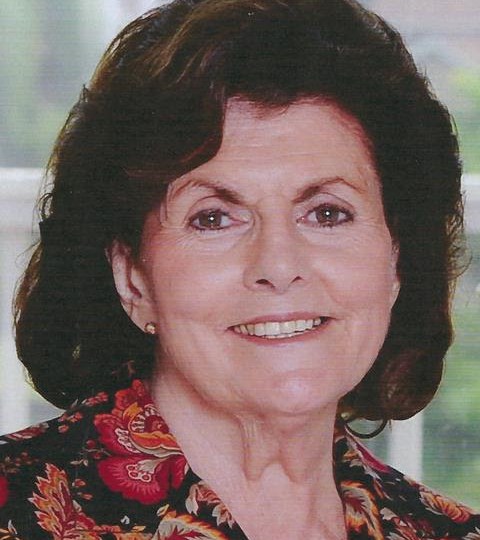 Edith Cunnane, the founder of the St. Patrick Center and a former member of the St. Louis County Council, died Jan. 3 at the age of 76.
In a remembrance of Cunnane, the St. Patrick Center recounted the story of its founding: On a bitterly cold day in the early 1980s, Cunnane asked a group of people why they were outside. One man responded, "Lady, where do you think I would be welcome today?" This was the inspiration that surged Cunnane forward with a new mission that gave a voice and face to people experiencing homelessness.
In partnership with the Archdiocese of St. Louis, Catholic Charities of St. Louis and Monsignor Robert Slattery, Cunnane founded St. Patrick Center in 1983 inside the former St. Patrick School at 6th and Biddle Streets. For the next 10 years, she served as the agency's first executive director, working tirelessly to increase services to people who were the most vulnerable.
Her founding of St. Patrick Center earned Cunnane honors as one of President George H.W. Bush's "thousand points of light" and an award from the United Nations.
Under Cunnane's direction, St. Patrick Center opened the Shamrock Club, the nation's first day treatment program for people experiencing behavioral health issues. She also launched the Casserole Program and McMurphy's Grill, and expanded programming to include housing assistance, employment services and life skills training.
In all, Edith dedicated 37 years to St. Patrick Center. In her words from St. Patrick Center's 25th anniversary celebration: "I feel so privileged to be associated with St. Patrick Center and feel I was really just an instrument of what God wanted done in this community."
Cunnane, who lived in Creve Coeur, was later elected to the County Council as a Republican in 1997 and appointed to the St. Louis County Library Board of Directors, where she served until she was replaced last year.
In a resolution passed unanimously by the council Jan. 14, the council stated that Cunnane "faithfully served the people of St. Louis County, especially the children" and that the council "hopes that her life and memory will be an inspiration for all."
The St. Patrick Center asked for "prayers and kind thoughts" for Edith, her husband of 52 years, Jim, and their family, including daughter Cori Cunnane Stebelman and son Jim Cunnane Jr., who currently serve on the St. Patrick Center Board of Directors, and six grandchildren. The family asks for memorials to the St. Patrick Center.
"We salute Edith Cunnane for her ceaseless commitment and service to St. Patrick Center," said Bob Olwig, board president of the St. Patrick Center, in a news release. "Her leadership and intensity created a safe place with programs and resources for people in our community who struggled the most."
View Cunnane's obituary here.