Early Childhood Education center opens its doors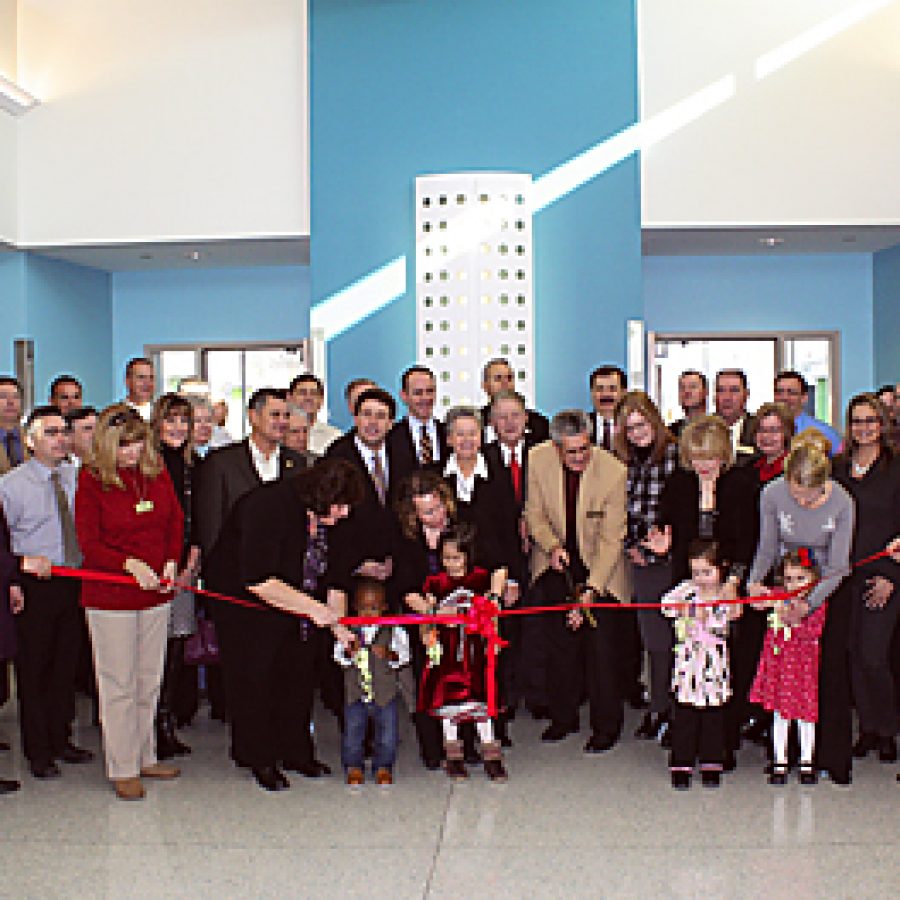 Lindbergh Schools on Friday welcomed board members, administrators, legislators and local officials to celebrate the grand opening of a new Early Childhood Education center at 4814 S. Lindbergh Blvd.
Lindbergh Early Childhood Education, which serves youngsters ages 2 through prekindergarten, opened its doors for pupils Monday on the campus of Lindbergh High School. Friday's ribbon cutting marks completion of the first building project in Proposition R 2008 — a $31 million bond issue designed to reduce overcrowding at Sperreng Middle School and create neighborhood schools district-wide.
The ECE building was designed by Ittner Architects and built by Diestelkamp Construction. When Prop R 2008 is complete, Lindbergh Schools will include one high school, two middle schools, five expanded elementary schools and the early childhood education facility.
The new 28,650-square-foot Lindbergh ECE building is specifically designed for early childhood education, with 14 larger classrooms, and features including:
• A fully enclosed playground.
• Restrooms in each classroom.
• An "action room" — multipurpose areas — that will also serve as the new Board of Education meeting room.
• LEED — Leadership in Energy and Environmental Design — green building design features.
• State-of-the-art security system.
• Convenient handwashing station in the main lobby for parents, children and visitors.