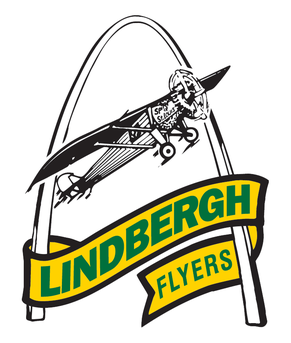 Lindbergh Schools hosted its last set of community engagement forums last Thursday at Sperreng Middle School to gather community feedback for its upcoming five-year strategic plan.
The first forum of the night began at 5 p.m. and was hosted by Scott Patrick, a representative from Education Governance Leadership Association – the firm the district has partnered with to help develop its new plan.
The forum consisted of Patrick asking the roughly 15 community members present seven questions about the district. He started simple, asking about the perceived strengths of the Lindbergh School District. Answers varied, though "a sense of community," academic success and investing in the future were the main themes that emerged.
Next, Patrick asked how they feel the district ensures that classrooms are positive learning environments. A "sense of community" was mentioned again, as well as tailored education such as the PEGs gifted program.
Community members were then asked about opportunities for growth in the district. Communication – or lack thereof – was brought up, especially in regards to community members who do not have children in the district, but want to know what is going on in the schools. The middle school curriculum was another large concern, as some believe it is not challenging enough. Better helping students with learning disabilities was another point touched on, along with making sure every building is actually accessible to all students rather than just "checking the boxes." More diversity in teachers and staff, which Patrick "heard a lot this week," and adding gender neutral bathrooms at all schools were also mentioned.
Going off this, Patrick next asked about specific experiences community members want students to have at Lindbergh that they don't have now. The need to stop spreading out children of color to different classrooms for no reason, along with celebrating cultures and differences in the classroom and through extracurriculars, were the first points mentioned. Implementing leadership development, as well as information technology (IT), website design and internet safety and ethics in elementary school were also brought up.
When asked how student input is utilized, the most common responses centered around students attending meetings in the district, including student council members attending parent group meetings and elected student representatives attending Board of Education meetings.
As the forum neared its end, the audience was asked about what other items they thought should be included in the new plan. Responses varied, though they could be grouped into two camps: more safety and security in all buildings and a better curriculum for elementary students. Reading was brought up multiple times, as parents are not happy about the way it is being taught.
Patrick ended the forum by asking a two-part question: how do you receive updates about the district, and how do you want to be informed? The conversation that emerged focused more on the communication issues the district has, mainly for people who live in the district but do not have kids in any of the schools, especially if the community member is not on the internet. The general consensus was that the district needs to communicate better in other "modes" as opposed to just online – such as bringing back its newsletter on a more frequent basis and starting the senior luncheon that existed pre-Covid-19 back up again.
After this forum wrapped up, another was held at 7 in the same place.
Moving forward, EGL plans on "synthesizing" the information gathered from these forums, implementing them into the new plan. The district previously hosted two others forums Sept. 12 for the same purpose.
"We come up with general themes. Those themes we take to the school board, and to Dr. Lake, and say, 'here's what we found, during our week, stay in Lindbergh. These are the things that your staff, your community, see as a need to focus on for the next five plus years,'" Patrick said. "That's what happens with this information"
The new five-year plan is set to be presented to the Lindbergh Board of Education in February 2024, with final approval in March. The current five-year plan is available under the "Our Work" section at go.lindberghschools.ws.