Delmar Gardens chefs win top spots in 'Taste of Missouri Cook-off'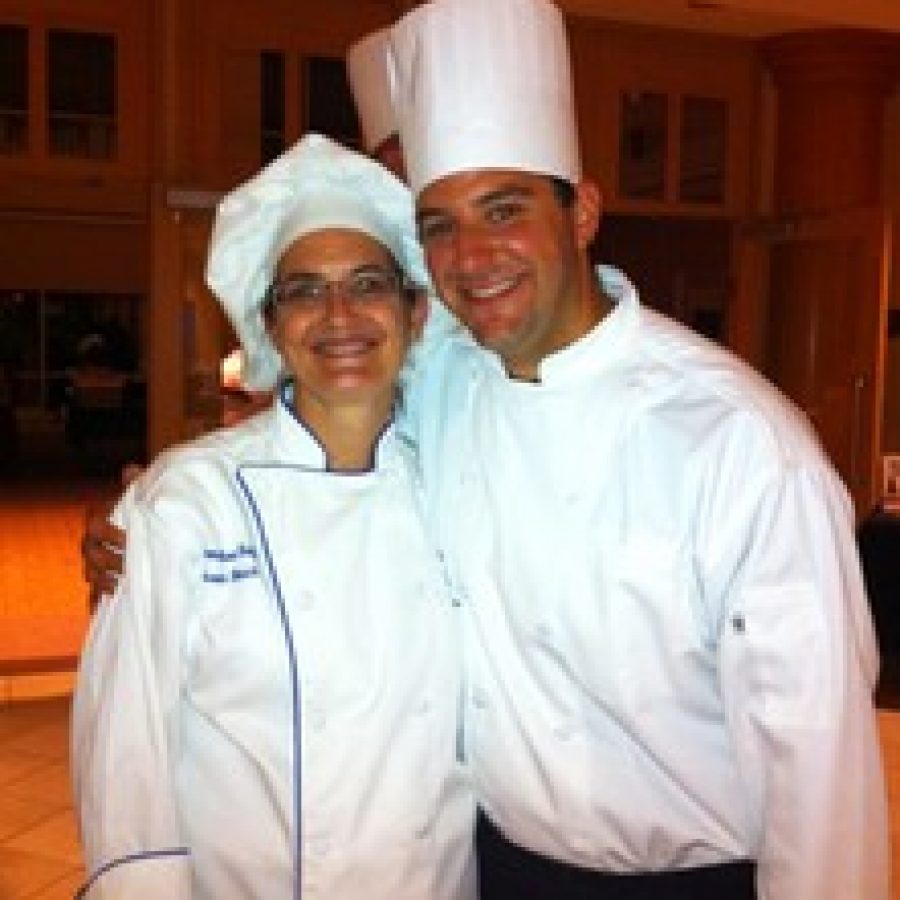 Two Delmar Gardens chiefs recently won top spots in the Missouri Healthcare Association's first "Taste of Missouri Cook-Off" fundraiser to support its "Beauty is Ageless" pageant and the "Golden Age Games" Senior Olympics.
Chefs from 12 area long-term care facilities were invited to bring their best for a head-to-head Appetizer Cookoff. Delmar Gardens South/Garden Villas South Executive Chef Susan Roach was awarded first place and the title "Best Chef of MHCA 2013" with her divine Asian Chicken Spring Rolls accompanied with a mango and pineapple salsa, according to a news release.
Second place was awarded to Drew Kiel for his delicious Roasted Duck and Ricotta Cheese Ravioli served with Wild Mushroom Sauce. Kiel is the executive chef at Delmar Gardens Chesterfield/Chesterfield Villas.
The appetizers were judged on presentation, taste and creativity, the release stated.
"Both Susan and Drew spent a tremendous amount of time and energy in developing, planning and creating outstanding appetizers and received rave reviews from everyone at the event," Kathy Billingsley, regional dining/nutrition services director for Delmar Gardens Enterprises Inc., stated in the release.
The table presentations for each of the dishes were visually enhanced by Donna Grady, Chesterfield Villas activity director.