Crestwood zoning code needs update, officials agree
Jones proposes rezoning of Watson, Big Bend locations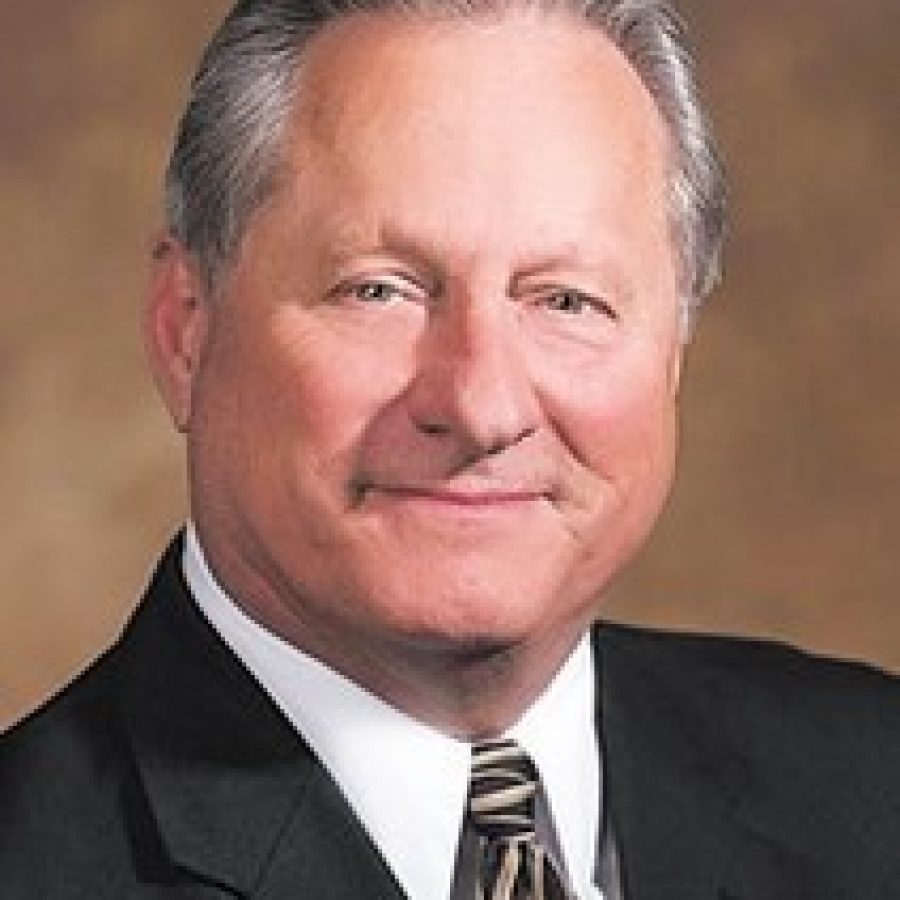 Members of the Crestwood Board of Aldermen and the Planning and Zoning Commission agreed last week that the city's zoning regulations should be updated.
During an Aug. 15 special meeting of the two bodies, members of both panels agreed with City Planner Adam Jones' recommendation that the zoning and subdivision code needs to be updated.
Jones prefaced the joint meeting by noting that the Planning and Zoning Commission voted earlier this year to adopt the city's first-ever comprehensive plan.
"… I'm sure as all of you know, we have adopted our first comprehensive plan as of March 1, and it's a very exciting time for the city," he said. "In February, when the aldermen met for their yearly retreat, they came up with a set of objectives that they would like to bring forth and accomplish for this city, and one of those objectives was they wanted to have a joint meeting with the Planning and Zoning Commission in order to highlight goals and priorities of implementation of the comp plan …"
Mayor Gregg Roby praised Planning and Zoning Commission members for adopting the comprehensive plan.
"I think that it's a huge tool for us moving forward and it's something we've desperately needed for years," he said. "Now that we have one, we need to implement it, and we need to begin to implement it sooner than later because I think it's important for the public to see that our community is looking to move forward, not to remain stagnant …"
The comprehensive plan, Jones noted, includes four goals:
• The city of Crestwood is a regional hub for cyclists and craft-scale makers.
• Crestwood's well-maintained neighborhoods represent a range of housing opportunities for families of all sizes and income levels.
• The city's business community is thriving with attractive, well-planned and accessible commercial districts.
• Industrial businesses in the city provide quality, well-paying jobs.
"… So those vision statements are really representative of if you're at the year 2025 or 2030, that's where we want to say that we have looked back and we have accomplished over that time period. So how are we going to get there?" he said, noting that city staff has outlined immediate focus areas and also possible short- and long-term goals to implement the plan.
"… The reason both parties are here tonight is because you all represent the major parties that are in charge of accomplishing these goals. I want to make sure that the vision is the same, that we both know what we're trying to accomplish within the city and that we're acting as a uniform entity."
While staff has been working in a "piecemeal process" to update the city's zoning regulations, what is really needed is "a comprehensive code update" of Chapter 26 of the city code, the city planner said.
The cost of that update would be an estimated $30,000, Jones said.
Ward 3 Alderman Grant Mabie said, "… There's a lot of outdated sections of the code. The zoning code I don't think is more outdated than some of the others. A lot of our code still remains from the '50s, '60s and '70s, but arguably Chapter 26 is one of the most, if not the most important code sections in the entire city …"
Another immediate focus area Jones intends to address is the rezoning of properties along Watson and Big Bend roads.
"… The first thing I'm going to bring before the Planning and Zoning (Commission) next month, that I called out as an immediate focus — an immediate focus area or an immediate achievable — is rezoning of 15 properties that have adjacency not only to Watson Road but also Big Bend (Road). I believe those properties are more suitably zoned as commercial and so does the comprehensive plan …
"Over the next three meetings, you'll have 15 to 16 rezonings … I've already made contact with two ownership groups, so it doesn't come at them completely out of left field because that's not good planning practice. So I've shopped the idea to them."
Jones told city officials that he intends to start with rezoning at the east end of Watson Road at Pardee Lane.
Also discussed was the $104.3 million redevelopment of the former Crestwood Plaza site at Watson and Sappington roads by UrbanStreet Group of Chicago.
In December 2015, Bob Burk of UrbanStreet told the city's Tax-Increment Financing Commission that no commitments from potential tenants for the mall redevelopment could be secured until economic assistance was granted for the project.
Aldermen approved the developer's request for $25 million in tax incentives in March 2016, but no tenants have yet been announced for the project.
"The mall redevelopment, as it stands right now, we have an idea conceptually what it's supposed to be, right? We approved the concept plan, but it's changing," Jones said. "We have a meeting with UrbanStreet next week, next Wednesday (Aug. 23) to talk about the status of the project and where we see it because demolition is slated to wrap up, without special exemptions from the board, Sept. 12 …
"But I think that the mall redevelopment, again on Watson Road, is still going to be our cornerstone as far as what we see being developed. It's 47 acres of prime commercial land. It's still a primary concern for the city. I do think, however, to warn you all to the idea, we do have very significant opportunities in other parts of the city to further our economic engine, I think is the best way to put it."
But he declined to go into specific detail about those opportunities.
Roby later expressed his frustration regarding the lack of interest in Crestwood from local developers.
"One of the things that concerns me as a mayor is why haven't local developers stepped up to redevelop properties in this area? We started out, we had Centrum and now we've got UrbanStreet, both from Chicago," he said. "But we've got a lot of really viable companies here in St. Louis — Pace, Sansone, Grewe. You've got a lot of companies who have built commercial developments and they've done so very successfully. And I guess I would ask Adam: Why are we not able to attract those types of developers for development within our community?"
Jones replied, "Well, I think we have the opportunity to do so. I think that in regards to my conversations with Hilliker, Hilliker right now doesn't see the investment opportunity. They specialize in industrial properties. They don't see the investment opportunity because there is no sense of place in our industrial districts.
"Grewe refuses to work with Crestwood until this board supports the use of condemnation — that's a direct quote. I do think that we do have opportunities to work with different development groups and I think that offers some very exciting opportunities. It's an awkward question at this time, simply because I think that you'll have more answers in the future … coming forward in the next, hopefully the next couple months …"